Top Spots in and near Bainbridge
Thomasville, Georgia

This spectacular tree is located at the corner of Monroe and Crawford st. This is a must for every visitor is a stop at Thomasville's oldest and most cherished natural landmark, The Big Oak. This is massive tree that only started out as an acorn dated from 1685. This tree is currently over 330 ye...

Read more

Thomasville, Georgia

Cherokee Lake is easy to access. It can be found just off of Covington Ave. Once you pull in there are loads of places to park to enjoy a nice meal with family and friends before the sunset. The lake offers a 1 mile looping paved walkway. Just be patient for sunset. Most people want to leave once...

Read more

Thomasville, Georgia

This place is very peaceful if you ever feel like getting away from all the commotion for a couple hours. Thomasville, Georgia's Official Rose City, has a very long rosarian history and is evident in the Thomasville Rose Garden. The garden is located on Lynne Marie Dr, just off of Covington Ave. ...

Read more
Camping and Lodging in Bainbridge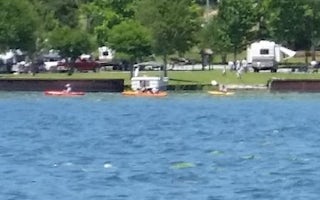 Bainbridge, Georgia
Overview Eastbank Campground is located on Lake Seminole on the Georgia-Florida state line. The lake and surrounding area provide a varie...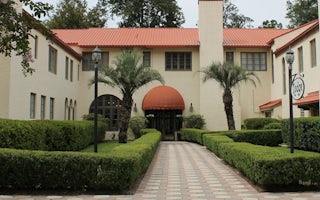 Wakulla Springs, Florida
Enjoy a unique stay beside the world's deepest freshwater spring. Located inside the Wakulla State Park, its architecture and all of its ...
From $109 / night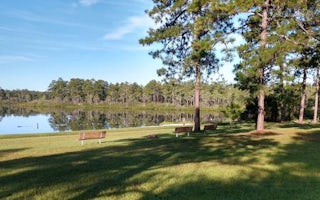 Bristol, Florida
Overview Camel Lake Recreation Area provides a quiet place to relax and take in the beauty of the longleaf pine forest. Camping, swimming...
Guides, Insights and Stories from Bainbridge