Camel Lake Campground
About Camel Lake Campground
Overview
Camel Lake Recreation Area provides a quiet place to relax and take in the beauty of the longleaf pine forest. Camping, swimming, hiking, and boating opportunities are all available, focused on the crystal-clear waters of Camel Lake.
Recreation
Above the lake's rim, the focal points of this recreation area are the well-shaded ten-site campground, suitable for RVs or tents, and the day use recreation area with its picnic tables, picnic shelter, and sandy beach for swimming. A short loop trail surrounds the lake, with longer loops possible incorporating the nearby Florida National Scenic Trail.
Facilities
Some of the campsites have electricity, and there is a bathhouse with flush toilets in the campsite and in the day-use area. A campground host is always available. The day-use parking lots, picnic areas, and restrooms are accessible. Hours of operation through the summer are 8 am to 8 pm (April 1st - Oct 31st) and through the winter are 8 am to 6 pm (Nov 1st - March 31st).
Natural Features
The Apalachicola is one of the most bio diverse places in the world, and Camel Lake places you in the middle of this natural treasure. You will be surrounded by tall longleaf pines and wiregrass, while seepage slopes in the forest create pitcher plant bogs. Rare pine savannahs are just to the south and the creeks and swamps around host a wide variety of animal life.
Nearby Attractions
Nearby, several boat landings provide access to the numerous creeks that feed into the Apalachicola River. The Apalachee Savannahs Scenic Byway and the Big Bend Scenic Byway provide beautiful views of pine savannahs, and they make excellent routes for trips down to the coast, which is only about an hour south.
Charges & Cancellations
Refunds can not be made on site. Refunds must be processed by Recreation.gov
Camel Lake Campground Reviews
Top Spots in or near Bristol
Camping and Lodging in Bristol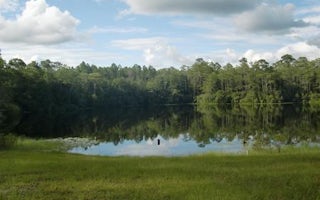 Bristol, Florida
Overview Wright Lake is located approximately 25 miles from the Gulf of Mexico in an area known as the Forgotten Coast. Wright Lake and n...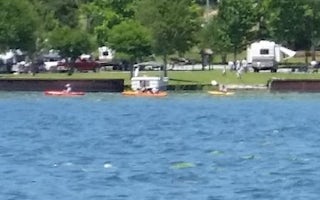 Bainbridge, Georgia
Overview Eastbank Campground is located on Lake Seminole on the Georgia-Florida state line. The lake and surrounding area provide a varie...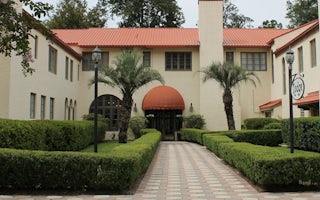 Wakulla Springs, Florida
Enjoy a unique stay beside the world's deepest freshwater spring. Located inside the Wakulla State Park, its architecture and all of its ...
From $109 / night
Unfortunately, we don't have up-to date pricing data for this listing, but you can check pricing through Recreation Gov.
Book Now