101 Guide: Yosemite in 3 Days
The basics for planning and making the most of your next trip to Yosemite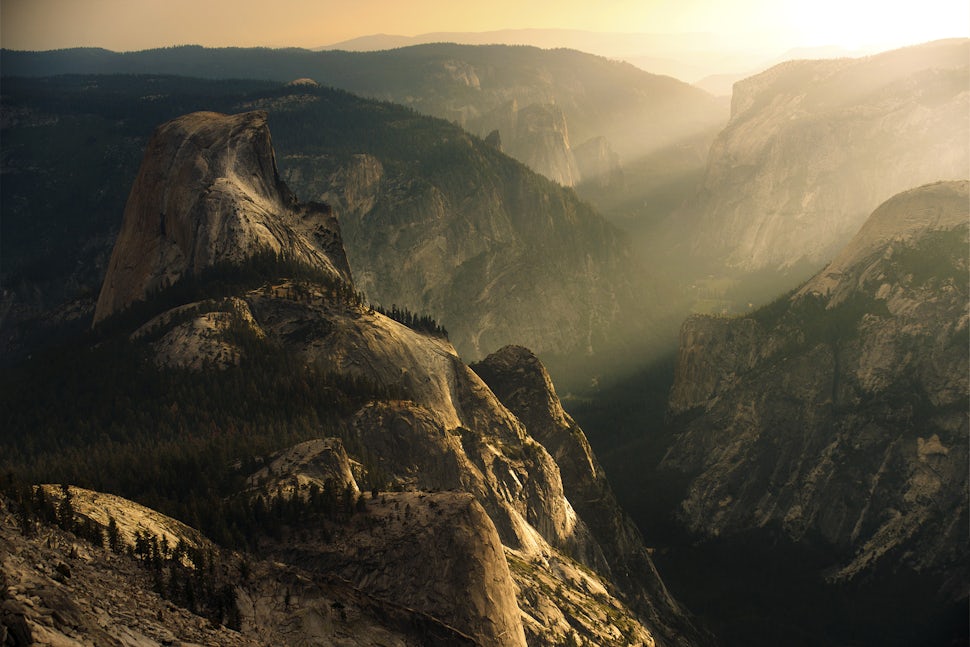 I get it. This story is not necessarily very new, innovative or sexy. But to my credit, I've had so many friends asking me for a simple 101 on how to "do" Yosemite, and there really isn't anything that nails this purpose online, so the practical value of this is in my view indisputable. So forgive me and let's move on:
Getting Your Bearings
In my mind, there are effectively two primary sections to Yosemite:
The first part is "the Valley", which is what you will be most familiar with from the classic Yosemite postcards. The Valley is a 30 minute drive in from the Western entry to the Park and is surrounded by the imposing granite cliff faces of El Capitan and Half Dome. There is a one way road that loops around the Valley for approximately 10 miles and you can stop off along the way to tick off key sights such as Yosemite Falls, Bridal Veil Falls, El Capitan, etc. In the centre of the Valley are also two small "towns" called Half Dome Village and Yosemite Village, where you can buy basic goods, souvenirs and food. In general, the Valley is great, and you really should see it, but is definitely heavily touristed and, like me, if large groups of people give you metaphorical hives, you might not want to linger there too long.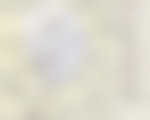 Map of Yosemite
A nice drive south from the Village toward Wawona you can also reach Tunnel View (30 minutes) and Glacier Point (1 hour), classic picture spots, along with some other highlights - Sentinel Dome, Mariposa Grove, etc.
The second part to Yosemite is "Tuolumne Meadows". To reach this Northern part of the Park, you need to drive back to the Western entry to the park and take a separate Northern Road (route 120). Tuolumne is much less crowded and is great for hiking - it's hikes are in my mind generally more impressive and free of people - and for the lakes.
When to Go
I've done Yosemite in every season. Summer and Spring/Fall are great - the weather is generally lovely and perfect for camping and hiking - but obviously this is when Yosemite is the most crowded. Winter to me is the best - Yosemite covered in snow has an unmatched beauty and the crowds are thinned out - but bear in mind you may need some more coordination (snow chains for the car, warmer clothing, snow shoes if you want to go on certain trails, etc).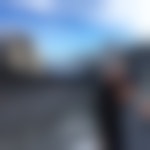 Yosemite in Winter

Where to Stay
Your accommodation options really depend on what you want to achieve and your degree of comfort with dirt and sweat. In a nutshell - there are three "approaches" to Yosemite: (1) hotel/glamping/airbnb and day hiking; (2) drive in camping and day hiking; (3) backcountry camping.
1. Hotel / Glamping / Airbnb and Day Hiking
There are some limited options in the valley and other parts of the park for hotels (the Majestic Yosmite Hotel, Half Dome Village glamping tents, etc), but spots are very limited and it is expensive. The Half Dome Village tents can be easy and fun and you may have luck grabbing one either during the week or during Winter when crowds are thinner. You can also stay outside of the park in a nice B&B or Airbnb type situation, but to be honest, these will all be a good 1 hour drive to the action and you'll miss out on a lot as a result - consider this a fallback option.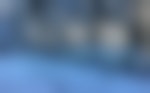 Half Dome Village Glamp Tents

2. Drive-in Camping and Day Hiking
The drive-in campsites in Yosemite are pretty awesome - you get a car spot, a site for a tent/RV, and built in toilets and bear boxes. There are maybe 12 or so primary campsites across the park. A handful are in the Valley (e.g. North Pines, Upper Pines, Camp 4, etc), a number along the 120 to Tuolumne Meadows (e.g. Hodgdon Meadows, Crane Flat, White Wolf, etc), and a few others scattered in other areas of the park. You can only book these campsites online on the Government's booking website (http://www.reserveamerica.com). They "release" campsites in monthly chunks at 7am PST on the 15th day of each month for 5 months out (i.e. on Feb 15 they will release the booking slots for Jun 15 to Jul 14).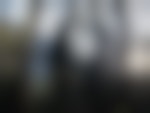 Wake Up View from North Pines Campsite

Frankly, the website is terrible and it is absolute chaos on the booking dates - every weekend night (Fri and Sat nights) will be snapped up within about 10 seconds of the booking opening up. So you'll have a tough time grabbing a weekend slot unless you are a computer hacker; weekdays you might have better luck. In sum, these campsites are really great but hard to book - demand way outstrips supply.
They do leave aside perhaps 30% or so of campsites as "First Come, First Served", which means another option you have is to turn up on the morning you want to stay and get a "first come" spot from the camp reservations offices. If you take this route, make sure to turn up early to the campsite (say pre-10am).
3. Backcountry Camping
This is hands down the coolest option. This is much easier to get than drive-in camping, but is also tougher and requires a lot more coordination. To do this, you head to the Government's booking website and book a backcountry permit for a particular trailhead. The permit effectively allows you to park your car at a particular trailhead in the park (you can leave food you don't want to take in bear boxes at the trail heads), hike along that trial for a number of miles, and then camp wherever you want in the backcountry along that trail (with certain rules - e.g. don't camp within 100m of water, etc).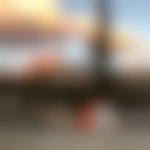 Backcountry Camping at Cathedral Lakes

You need to pick up the permit either the day before you plan to head off or first thing in the morning of the day you want to head off on the trail. The other great thing with backcountry camping, is that they will let you stay in designated "backcountry camping" spots in the main campgrounds the night before too. For example, if you are going backcountry on Wednesday, they will let you sleep on Tuesday night in the "backcountry area" of North Pines campground (you will likely want to look into this to confirm beforehand).
In terms of trailheads for backcountry, there are a number of great ones to choose from. Some great ones I've done are Cathedral lakes (4 miles), Little Yosemite (4 miles, provides a great launchpad for doing Half Dome on Day 2), and Cloud's Rest & Half Dome (approx. 25 miles). Look up online to see what is available.
You need to have your kit a little more sorted for this. You'll be trudging backcountry carrying all equipment and it is a real balancing act between weight (minimizing carry) and need and desire (increasing carry). For food - packaged items (bars, nuts, etc) are great and freeze-dried packets such as "Backpacker Pantry" are awesome for dinner. You'll need a camp stove and bear canister (you can rent them in the park for about $5).
Suggested itinerary
This obviously heavily depends on how you land with the accommodation plans. If you are visiting Yosemite for the first time, you will probably want to allocate a half day to the Valley to drive around and tick off all the cool waterfalls (Bridal Veil, Yosemite Falls) and cliff faces and take some happy snaps. The other half day, I would head south and see Glacier Point and Tunnel View (very crowded, but lovely for the view) and Sentinel Dome (a nice 2-3 mile loop walk and less crowded than Glacier Point).
I'd then look to spend the next days headed backcountry with your backcountry camping permit, or at least day hiking into the backcountry. Some suggestions for hikes:
Half Dome: This is the "Holy Grail" hike in Yosemite. It is an epic 16 mile return loop from the Valley (8 miles up and back) and it is not for the faint hearted - when you get to the top, you have to climb a steep rock face holding onto chain ropes with your hands. To do Half Dome, you have to either go in a permit lottery on the Government's website. If you're unsuccessful with the lottery, you can try on the day by going to the ranger station early and to snag tickets for those who haven't turned up (you'll have a better chance with this option during on a weekday)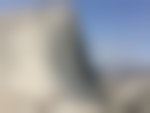 Half Dome Chains

Tuolumne Hikes: Up along the 120 toward Tuolumne Meadows, you'll find a great series of hikes that tend to be less crowded. Cathedral Lakes is a great 4 mile each way hike but there can be mosquitoes during the day by the lake in summer (not at night). I also hear Upper Yosemite Falls is also a good hike and Clouds Rest is a great option too with a great view of the Valley awaiting up top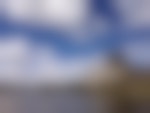 Cathedral Lakes Hike

Valley Hikes: There are also some nice hikes that head off from the Valley but these will be more populated. Some good options are (1) Mist Trail hike is nice (passes the 2 waterfalls - Vernal and Nevada) and you can picnic and swim at the top in Little Yosemite; (2) 4 Mile Trail - that will take you up to the top of Glacier Point; and (3) Mirror Lake trail is also light and leisurely.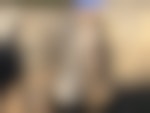 Vernal Falls

Cover Photo: Nathaniel Polta
We want to acknowledge and thank the past, present, and future generations of all Native Nations and Indigenous Peoples whose ancestral lands we travel, explore, and play on. Always practice Leave No Trace ethics on your adventures and follow local regulations. Please explore responsibly!
Do you love the outdoors?
Yep, us too. That's why we send you the best local adventures, stories, and expert advice, right to your inbox.