The 20 Best Hikes in Georgia
You can get outside and hit the trail in every season in Georgia.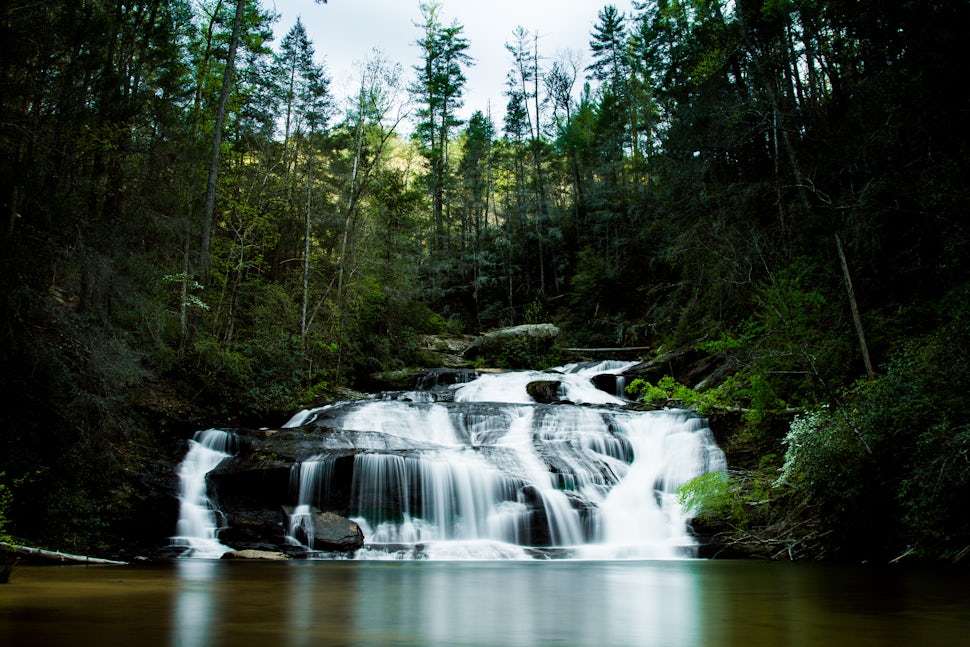 In Georgia, there are blossoms galore in spring, canopies of leaves in summer, and crisp air and foliage in the fall. Whether you're looking to challenge yourself on a long day hike or head out for a leisurely stroll with the whole family, there's a hike on this list for anyone who wants to hit the trail in the Peach State!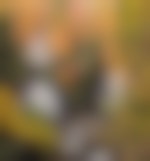 Photo: Matthew Koehnemann
Distance: 1 mile
Elevation: 374 ft
Type: Out-and-back

This is a quick hike alongside a babbling creek to two picturesque waterfalls in Chattahoochee National Forest. Smith Creek contains large boulders with rushing rapids flowing overtop. The entire path is paved, making it a highly accessible trail. Once at the falls, there are two observation decks, but expect fellow visitors to flock here, too. Do this hike during off-peak times to avoid large crowds.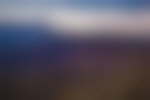 Photo: Rob Giersch
Distance: 4.34 miles
Elevation: 1447 ft
Type: Out-and-back

This scenic adventure featuring stunning views of the Blue Ridge Mountains is right in the heart of the Chattahoochee National Forest. Expect to cross some creeks and hike through rhododendron (depending on the season), big rock formations, and dense woods. Delight in a sunrise for an extra memorable experience and say hello to thru-hikers who might be passing by as this route intersects the Appalachian Trail. Arrive on the early side, especially if you're planning a weekend excursion, to enjoy less traffic.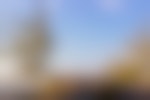 Photo: Alan Maxcy
Distance: 3.24 miles
Elevation: 453 ft
Type: Loop

This Sawnee Mountain Preserve adventure features evergreens and deciduous trees, making this an especially magical trail to hike in October and November during peak fall foliage time. This trail is a popular family-friendly adventure about 45 minutes from Atlanta, so it's busy during midday. Try to visit during off peak times to avoid waiting to enjoy the gorgeous views.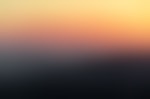 Photo: Cole Christiansen
Distance: 4.53 miles
Elevation: 1417 ft
Type: Out-and-back

This is a versatile adventure for hikers, campers, and climbers alike. Mount Yonah is an excellent place to catch a beautiful Blue Ridge sunset, set up a hammock and relax, or stay the night. The light pollution in the area is minimal, making it an ideal spot for astrophotography and constellation viewing. Yonah Mountain a great Fall foliage hike since the treetops burst with color as the leaves change. While walking, you may notice Army Rangers in training who occasionally train in the area.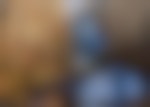 Photo: Matthew Ady
Distance: 0.73 miles
Elevation: 292 ft
Type: Out-and-back
Enjoy sights of the tallest cascading waterfall in the South off this trail in North Georgia. The hike from the parking lot entails ascending about 600 stairs to the top. The climb is worth it as the views of the falls and mountains are gorgeous. The stairs lead to a bridge, the perfect viewing platform to take in the falls straight ahead. You'll want to get your camera out!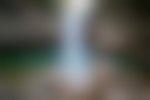 Photo: Alan Maxcy
Distance: 1.21 miles
Elevation: 325 ft
Type: Out-and-back

This adventure is a descent into a steep canyon and features two waterfalls at the bottom. About a half mile into the hike, you'll encounter a fork in the trail. The left trail leads to Cherokee Falls and the right takes you to Hemlock Falls. Note that the winter is the best time of year to visit the falls as it's more likely you'll get to see them flowing in full force. Visiting in the Fall is also wonderful as the colors will be vibrant. Bring plenty of water – it's helpful to be hydrated for the hike back up the canyon.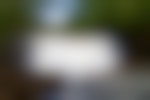 Photo: Kelley Le

Distance: 3.46 miles
Elevation: 374 ft
Type: Loop

This is a fun spot for a day of exploring the Roswell Mill, a covered bridge, and Vickery Creek Falls. Bring a swimsuit in the warmer months as you can take a dip at the base of the falls. There are cliffs and even a rope swing! Bring lunch and lay out to replenish your energy post-swim.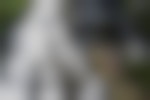 Photo: Tiffany Lachner
Distance: 2.45 miles
Elevation: 479 ft
Type: Out-and-back

This is a picturesque adventure in Chattahoochee National Forest features Blue Hole and Shoal Falls– a must-see place for photography opportunities and for those who want to swim with a beautiful backdrop during the hot summer months. This spot is a bit of a hidden gem, so if you're looking to escape into some solitude, give it a go! Another perk– it's dog friendly!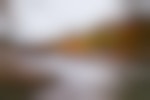 Photo: Alan Maxcy
Distance: 4.87 miles
Elevation: 371 ft
Type: Loop

Just a quick drive from downtown Atlanta, this unique adventure explores the five-story New Manchester Mill ruins as visitors enjoy the sights and sounds of Sweetwater Creek. New Manchester was a mid-nineteenth century mill town that burned down during the Civil War. Movie fanatics can appreciate the fun fact that these ruins appeared in The Hunger Games (Mockingjay Part 1) movie! Bring binoculars to enjoy this awesome birdwatching opportunity!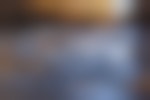 Photo: Rob Giersch
Distance: 1.97 miles
Elevation: 226 ft
Type: Loop

Sope Creek borders the Chattahoochee River and is a welcome reprieve from the hustle and bustle of Atlanta's city streets for hikers, mountain bikers, and anyone who wants to spend time in nature. Explore 18th century mill ruins, Sibley Pond, and the Chattahoochee River. There are plenty of opportunities to view wildlife in this peaceful slice of wilderness.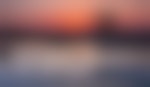 Photo: Rob Giersch
Distance: 1.52 miles
Elevation: 89 ft
Type: Out-and-back

Take the day to explore beautiful granite formations, ponds in the crevices (after rainfall), and panoramic views of the surrounding area at the summit. You'll hike through pine forest along a boardwalk and across some rocky terrain. This adventure is dog-friendly, so bring your pup for extra company!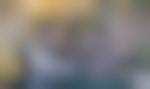 Photo: Matthew Koehnemann
Distance: 1.85 miles
Elevation: 564 ft
Type: Out-and-back

Soak in the sights of stunning waterfalls in this 1,000-foot-deep gorge in Tallulah Gorge State Park. While immersed in the pure beauty of this wooded area, you'll trek along stairs and pass through a hanging suspension bridge. There are plenty of lookouts where visitors can take in the beauty from all sides. If you want to hike down to the bottom of the falls, you'll need a permit.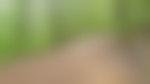 Photo: Kelley Le
Distance: 10.24 miles
Elevation: 1355 ft
Type: Loop

Explore the Kennesaw Mountain National Battlefield Park with views of Atlanta at the top of Kennesaw Mountain. This historic area features church ruins from the Civil War era and a 1930s Civilian Conservation Corps camp. History buffs will enjoy the chance to spend the day outside while learning about Georgia's past.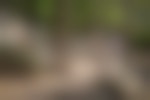 Photo: Nick Tort
Distance: 42.11 miles
Elevation: 597 ft
Type: Loop

Summit Pine Mountain and bask in the idyllic views of Allatoona Lake. Trek through a path that features forest, huge granite outcrops, flowing streams, waterfalls, and wooden bridges. Bring lunch to have a picturesque picnic at the top or a hammock to hang and kick back and relax before heading back down. There are also a few good spots for bouldering for those interested in climbing.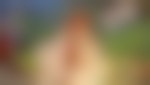 Photo: Seth Berry
Distance: 4.8 miles
Elevation: 298 ft
Type: Loop

Known as Georgia's "Little Grand Canyon," you'll understand why if you visit! Though significantly smaller in comparison to the real Grand Canyon, you'll encounter vibrant red rock canyon walls and a terrain uncommon in elsewhere in Georgia. Note that climbing is not allowed from the canyon floor or rim as the soil is fragile. Participate in one of the clean up days to help keep this special place looking pristine!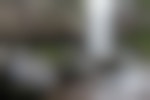 Photo: Clare Healey
Distance: 5.4 miles
Elevation: 1945 ft
Type: Loop

This adventure features two 60+ foot waterfalls in Cloudland Canyon State Park. There are plenty of campgrounds and yurts in the area if you want to stay the night and maximize your time exploring. The lookout points from the rim are ideal for viewing the massive canyon walls. Some say Fall is the best time of year to visit the park as the changing leaves are a sight to see.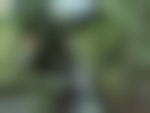 Photo: Tiffany Lachner
Distance: 4.9 miles
Elevation: 400 ft
Type: Out-and-back

Trek along Dodd Creek and enjoy views of a three-tiered waterfall. Note that there are several other waterfalls along the trail as well. Be on the lookout for wildlife on the way! Interested in camping? There are a few tent campsites that are first-come, first-served. At the base of the main falls, there's a swimming hole for cooling off during your hike.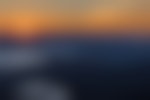 Photo: Jason Clemmons
Distance: 1.2 miles
Elevation: 500 ft
Type: Out-and-back

Hike to the top of the highest point in Georgia! Brasstown Bald Mountain is a great adventure to get out and pass by beautiful budding flowers (depending on the season) or summiting for the sunrise or sunset. For those wanting to take in the fantastic views of the Appalachian Mountains without the strain, there are shuttle rides to the top of the mountain during the summer and fall.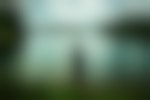 Photo: Jeremy Cournyea
Distance: 5.5 miles
Elevation: 1100 ft
Type: Loop

Looking for shade and a place to swim during Georgia's hot summer months? The Red Top Mountain's Homestead Trail is the spot to go as it boasts plenty of shaded areas and a large swimming hole. It's a great kid- and dog-friendly adventure. Aside from hiking, there are a number of places to fish around Lake Allatoona, go camping, and rent boats or kayaks at one of the marinas.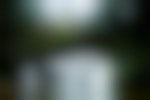 Photo: Kelley Le
Distance: 7 miles
Elevation: 200 ft
Type: Out-and-back

In the Chattahoochee National Forest, follow a trail through dense woods leading to a series of waterfalls. There's a swimming hole at the base of Panther Creek Falls, so bring a swimsuit in the summer months for a refreshing dip! Camp at one of the primitive campsites along the trail for a peaceful getaway among the trees. This is a very popular camping area, so please be respectful and practice carry-in and carry-out rules to preserve the natural beauty of this space.
Cover photo: Kelley Le

We want to acknowledge and thank the past, present, and future generations of all Native Nations and Indigenous Peoples whose ancestral lands we travel, explore, and play on. Always practice Leave No Trace ethics on your adventures and follow local regulations. Please explore responsibly!
Do you love the outdoors?
Yep, us too. That's why we send you the best local adventures, stories, and expert advice, right to your inbox.