Monterey Cypress Tree Tunnel at Point Reyes - Search Nearby - Added by Lisa Bao
The Monterey Cypress Tree Tunnel is 45 miles north of the Golden Gate Bridge. Access to this spot is easy and it's not crowded and often secluded.
Just north of San Francisco, there's a row of giant Monterey cypress trees that forms a "tree tunnel". Loved by Bay Area locals, it's a tucked away spot in the Point Reyes National Seashore for photographers to capture early morning sun rays, or for anyone to get some moments of solitude.
At the end of the tunnel, you'll find the historic RCA/Marconi Station. In the early 1900s, this was a wireless telegraph station where operators would tap out Morse code messages from the ships to shore. With the decline of Morse code and new technology, the station was retired in the late 1990s, and is currently preserved and cared for by the National Park Service and volunteers from the Maritime Radio Historical Society.
To find this location on a map, search for "KPH Radio Station" in Inverness and drive the green and windy roads to get to this spot. Pull into the long driveway to get to the small parking lot next to the station building. Get there early enough in the morning and you might be lucky enough to catch the sun rays from the rising sun.
Tags
Chillin
Photography
Dog Friendly
Easy Parking
Family Friendly
Groups
Handicap Accessible
Scenic
Nearby Adventures
8 Miles Round Trip - 200 ft gain

Golden Hour
You will get the most out of this if you go at golden hour, probably on the morning side. Everyone else has said it, but that's also when the light will play through the trees the best.

Beautiful but crowded
This is such a stunning location, but when we visited there were TONS of people here (including someone having their own fashion photoshoot in the middle of the tunnel). Definitely go really early on a weekday or plan on bringing a tripod to do a composite shot.
Beautiful and Iconic
Definitely worth visiting at sunset. I agree with all of the other reviews about visiting on weekday if at all possible. I was there on a Monday and was virtually the only person for miles around.
You'll love who you are when you are in Marin!
Marin County is just a little out there. As in one famous bridge away from San Francisco. And right next door to the vineyards and Napa and Sonoma. Closer than you could ever imagine to everything that's unique in this clever corner of California. Take a vacation from the typical vacation.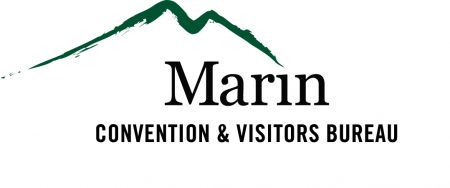 https://www.visitmarin.org/