Point Reyes Shipwreck - Search Nearby - Added by Gaby Colletta
Explore the shipwreck of a 380-foot cargo steamship that grazed the land of Inverness over 100 years ago
Explore the shipwreck of the S.S. Point Reyes, perched on a sand bar off the shoreline of Tomales Bay. It is located in the small town of Inverness, just behind the grocery store. If you are driving North on Sir Francis Drake Blvd it will be on your right side. Parking is easy and you will see a small picnic area just footsteps away from the abandoned boat.
This is a great little detour if you are exploring Point Reyes for the day. Plan for a 10 minute pull-over. Great spot for photo buffs - beautiful rusting colors, with the backdrop of low-tide wetlands. You can hop inside the boat, too, where you'll find some interesting graffiti.
Recommend shooting around sunset - the golden hour light makes reflections quite lovely.
Nearby attractions: A beautiful tunnel of Cyprus Trees 10 minutes away. The Pt Reyes Shoreline and Lighthouse.
Tags
Photography
Easy Parking
Food Nearby
Picnic Area
Scenic
Nearby Adventures
2.2 Miles Round Trip - 185 ft gain
11 Miles Round Trip - 1250 ft gain
8 Miles Round Trip - 200 ft gain

Minor correction
Looks interesting! I'd point out, however, that under "Nearby attractions: A beautiful tunnel of Cyprus Trees 10 minutes away," they're really Cypress Trees. They're native to Monterey, California, not the island in the Mediterranean.
Make the trip
Such a cool piece of history to check out in Point Reyes. One of the first "Iconic" landmarks I ever saw. Just a great little adventure to do.
Iconic
I decided to drive up to the Point Reyes Shipwreck to see it before it was removed. It was such an iconic and unique part of the landscape and it was disheartening to see it partially burned up. Glad I made the trip out here! The small town of Inverness is a great little stop on the way to Cypress Tree Tunnel as well.
You'll love who you are when you are in Marin!
Marin County is just a little out there. As in one famous bridge away from San Francisco. And right next door to the vineyards and Napa and Sonoma. Closer than you could ever imagine to everything that's unique in this clever corner of California. Take a vacation from the typical vacation.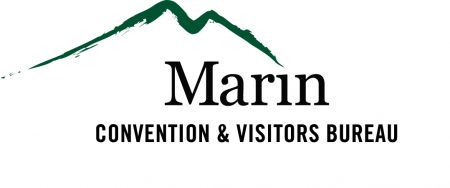 https://www.visitmarin.org/