Point Reyes Lighthouse - Search Nearby - Added by Joel Bear
Beautiful scenery. Ocean sunset. Coastal hiking. Good surf. Photographically stunning with great viewpoints driving into the seashore. Changing weather.
From San Francisco, drive north over the Golden Gate Bridge and onto the scenic Route One. Plan to spend a full day on the round trip if you're going for the first time; along the drive, you'll most likely want to stop every ten minutes to check out the charming seaside towns or the stunning coastal vistas.

When you reach Point Reyes, turn left onto Sir Francis Drake Boulevard and take this road all the way to the lighthouse. (Side note: don't come in the winter, since this road is closed due to storms.) The road is beautiful, taking you along deltas, past open farmland, through forests, and out to the ocean. When you reach the end of the road there will be a parking lot; leave your car and walk the rest of the way to the lighthouse.

Even if your drive up to Point Reyes is foggy and stormy, there's a good chance the fog will clear by the time you arrive. Get ready for a sunset over the Pacific—and make sure you have enough warm clothes so that you can enjoy it!

Note:
The lighthouse stairs are open from 10am - 4:30pm
The lighthouse is closed on Tuesday, Wednedsay and Thursday
Tags
Chillin
Photography
Hiking
Beach
Easy Parking
Forest
Scenic
Nearby Adventures
0.3 Miles Round Trip - 0 ft gain
1.8 Miles Round Trip - 250 ft gain

Windy!
When we visited the lighthouse was closed due to high winds. It was still worth a visit because you can see it from a viewing platform at the top of the cliff, you just can't walk down the stairs. Photographers, if you have a telephoto lens, definitely bring it in case this scenario happens to you! Also, as other reviewers said, it gets crowded and parking can be a pain, so go early!
Watch for Whales
Watch for whales in the spring! The rangers at the lighthouse shared that whales far from shore are typically humpbacks, and whales close to shore are typically gray whales. Great photo opportunities around the lighthouse.
Excellent Stop
Loved this stop and it seemed like I just could not get enough photos. It is one the foggiest and -as mentioned- windiest points in the United States, so make sure to plan for that. We went early in the morning and had the place to ourselves for about an hour, and by the time we got back to the parking lot it was completely parked up with people circling and looking for spots, so my suggestion would be to arrive earlier rather than later. But whatever the time, make sure to make this stop!
You'll love who you are when you are in Marin!
Marin County is just a little out there. As in one famous bridge away from San Francisco. And right next door to the vineyards and Napa and Sonoma. Closer than you could ever imagine to everything that's unique in this clever corner of California. Take a vacation from the typical vacation.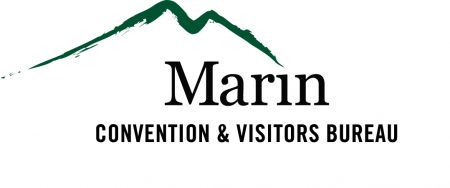 https://www.visitmarin.org/