Point Bonita - Search Nearby - Added by Josiah Roe
Epic views of San Francisco, Point Bonita Lighthouse, the North Coast, and WW2 bunkers and ruins.
All throughout the Marin Headlands are WWII-era bunkers, batteries and ruins, including a complex on the hillside above the Point Bonita Lighthouse that provide amazing views of San Francisco, the Golden Gate, and the north coast.
Drive out to the parking lot for the Point Bonita Lighthouse in the Marin Headlands and take the trail to the lighthouse about 80 feet and then scramble up the hill to the right through the trees before you the trail begins its decent. You'll find yourself on a cliff high above the Pacific. Proceed to your west around towers and bunkers until you reach a flat, exposed area that overlooks the lighthouse and the trail to the lighthouse.
Tags
Chillin
Photography
Adult Beverages
Dog Friendly
Easy Parking
Family Friendly
Forest
Groups
Romantic
Scenic
Wildflowers
Details
0.25 Miles
200 ft elevation gain
Out-and-Back Trail
Nearby Adventures
12 Miles Round Trip - 3529 ft gain
5.5 Miles Round Trip - 1000 ft gain

Amazing Historical Area
This place is amazing !! Is full of incredible, inaplicable history and mist importantly a great work out experiences!!

Great Trail Run
Great hill to trail run with quick climb. Bunkers are a bit creepy if you let your imagination run wild. Great views on clear days.

Very Historic - Very Fascinating
These "ruins" make for some very fun photo-ops. They are a very short walk away from a parking area and look out into the Pacific. When I went, I felt as if the remnants of a past era were drawing me into them. This place is certain to be any history buff's fav. :)
You'll love who you are when you are in Marin!
Marin County is just a little out there. As in one famous bridge away from San Francisco. And right next door to the vineyards and Napa and Sonoma. Closer than you could ever imagine to everything that's unique in this clever corner of California. Take a vacation from the typical vacation.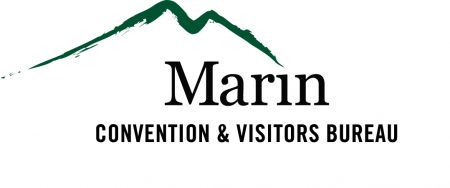 https://www.visitmarin.org/