Newtown Pippin
Stone Ridge, New York
Campsite sitting on a beautiful orchard with mountain views.
This tranquil campsite is near New York State's finest natural attractions including world-class rock climbing, spectacular hiking, and gorgeous waterfalls. Located on a beautiful orchard, you are surrounded by nature and amazing views of vast land.

Only a 20 minute drive to New Paltz where you can spend the day exploring the town, shopping and eating at some great restaurants. Both the towns of Stone Ridge and High Falls are less than 10 minutes away and they have excellent restaurants, hiking trails, and shops to check out as well.

Come camp, relax at our site, and soak in the sun during your camping adventure! Stop by our bar for a cider tasting or our farm stand for fresh fruit and bakery items.

This campsite is equipped with a queen size bunk bed!
Nearby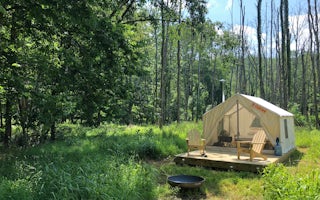 High Falls, New York
A beautiful, quiet spot, next to a long winding stream, with an amazing ecosystem in your backyard that includes forest, marshland, and l...
From $120/night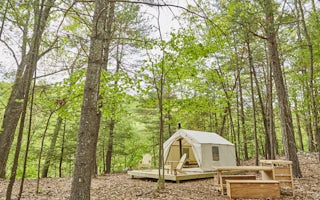 New Paltz, New York
Whether enjoying the 80-foot waterfall, rock climbing, or just relaxing, this is a great campsite! With 250 acres at your fingertips, you...
From $100/night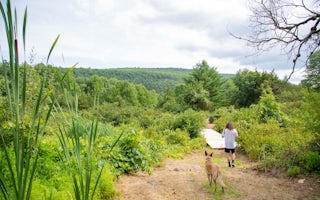 High Falls, New York
This is the first campsite on our land. Clove Valley Creek campsite is in the low lands right next to the creek with gorgeous views. Our ...
From $120/night
See more