Millwood Overlook Pavilion
Saratoga, Arkansas
Overview
The Millwood Overlook Pavilion is located above beautiful Millwood Lake next to Millwood Dam. A secluded, tranquil, and well-maintained venue; the Overlook Pavilion is a popular location for weddings, reunions, and parties. The Overlook also offers a unique vantage point to view spectacular southern sunsets. 
Recreation
Facilities
The Overlook Pavilion is a day use area that can accomodate groups of up to 150 people. No overnight camping is avaliable at the site. Multiple tables, a smoker/grill, accessible water hook-ups, and flush toilets are avaliable. 
Natural Features
The Overlook provides a vew of the entire southern portion of Lake Millwood, near Millwood Dam.
Nearby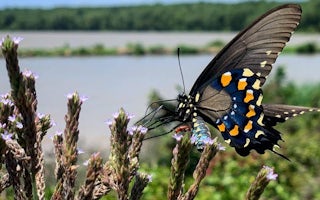 Ashdown, Arkansas
Overview Beard's Bluff is located 13 miles east of Ashdown on State Highway 32. It is a bird watcher's paradise with a birding overlook ...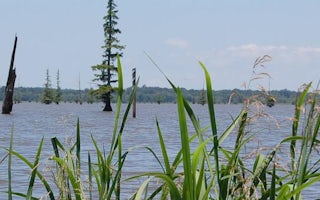 Mineral Springs, Arkansas
Overview Cottonshed Park is located off the beaten path, eight miles southwest of Mineral Springs and Tollette. It is a quiet, wooded ar...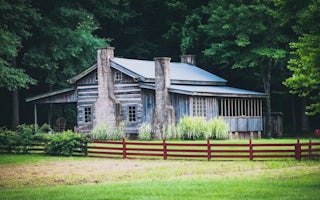 Washington, Arkansas
We are a luxurious, rustic, historic farm stay with 4 cabins, a barn loft, and a general store. We provide the best of all worlds. Southe...
From $149/night
See more
Adventures Nearby
Bringle Lake Park Full Loop is a 6.8 mile loop hike that takes you by a lake located near Texarkana, TX.
Bringle Lake Wilderness Trail is a 6 mile out and back hike that takes you by a lake located near Texarkana, TX.
Phillip McDougal Trail is a 1.7 mile loop hike that takes you past lake view located near Texarkana, TX.
Unfortunately, we don't have up-to date pricing data for this listing, but you can check pricing through Recreation Gov.
Book Now