Fort Collins North / Wellington Koa
Wellington, Colorado
College town Fort Collins and cowpoke town Cheyenne, Wyoming, are both close enough to explore in the same day from this rural campground along I-25 near the Front Range of the Rocky Mountains (fantastic views!). Browse the shops, galleries, breweries and restaurants in Fort Collins' Old Town and tour the massive Budweiser plant. Cheyenne hosts Frontier Days every year in late July, and you can visit the Frontier Days Old West Museum and Store all year. Boat and picnic at Horsetooth Reservoir, hidden behind the bluff s overlooking Fort Collins. Hike, fish and raft in the Poudre Canyon or golf at nearby courses. Relax in the rec room with cable TV or a book. Play horseshoes, basketball, or volleyball; rent bikes; swim in the pool; and enjoy the playground. Cook outdoors at the Camping Kitchen or gather a group at the pavilion. This KOA offers a large pet walk for dogs, and a corral and pasture for your horses. Pool: Memorial Weekend - Labor Day Weekend. Max pull thru: 75 feet.
Nearby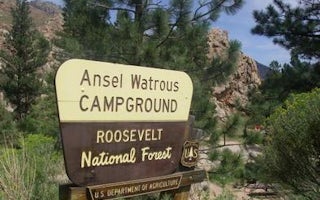 Bellvue, Colorado
Overview Ansel Watrous Campground is located on the Cache la Poudre River, 22 miles northwest of Fort Collins, Colo., along Highway 14. V...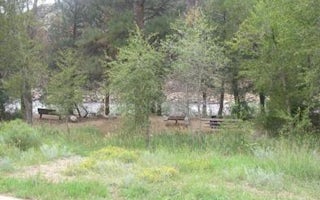 Livermore, Colorado
Overview Narrows Campground is located on the Cache la Poudre River, 32 miles northwest of Fort Collins, Colorado, along Highway 14. Visi...
See more
Unfortunately, we don't have up-to date pricing data for this listing, but you can check pricing through KOA Kampgrounds.
Book Now