Regarding COVID-19: Please recreate responsibly and practice social distancing. Closures and travel restrictions are changing rapidly, always check and respect local regulations.
A weekend trip in Kananaskis Country.
I crossed the empty interchange with Toronto's orange skyline ahead of me. "I'll see you tomorrow, then," I said.
It had been six months since my twin sister and I parted ways in southeastern British Columbia. I'd returned to Algonquin Park in Ontario; she had headed to Kananaskis Country. After spending the winter together, we suddenly had thousands of kilometres between us.
For most of the summer, the trip back west had felt impossibly far away. I think it felt far away until I crossed that empty interchange with Sarah on the phone—and it wasn't until my mom and I breathed the cool wind in Bow Valley Provincial Park that it began to feel real. I was technically in Alberta for a work conference, and Sarah was technically still finishing her contract; but we had the mountains, and we had each other.
And that's always been enough.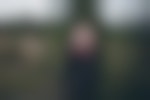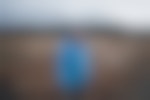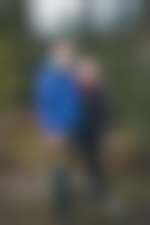 We didn't plan any grand adventure; we had a few hours together each day at the most. But Sarah took us on some of her familiar summer trails and I brought my camera and the Front Range called us in just the same.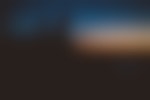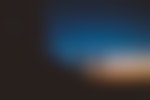 I lost count of the number of sunrises I saw in Algonquin Park this summer. Some of them glittered on the ripples of a lake, some of them were choked by early morning mist. It was only during the ones when I felt most alone that my thoughts drifted west, to the mountain range still cloaked in darkness and the adventure partner who'd caught the sun with me from the edge of the Grand Canyon to the shores of Lake Superior.
We got called sunrisers for first time on the trail below Half Dome.
So the first thing Sarah did was take us on a sunrise hike to Yamnuska above the Bow Valley. We got to the trailhead with a clear sky high above us. "Be bold, start cold. Be bold, start cold," I repeated to myself, wishing I'd brought my mittens.
The three of us followed the winding trail as the full moon cast shadows through the trees. We kept our lights off and let our eyes adjust to the moonlight. We stepped lightly over rocks and roots, our voices ringing in the quiet forest. The eastern sky grew slowly brighter as we left the trees behind and felt the wind against our jackets. My mom gave me her mittens.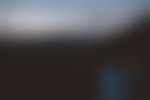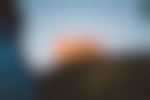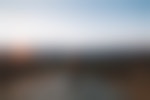 The distant clouds changed from pink to orange, and then the sun broke over the horizon, across distant mountain peaks and the limestone rock beneath our feet. It warmed my body from my head to my feet and filled my eyes and my lungs.
It always does.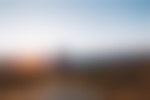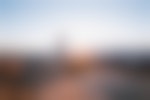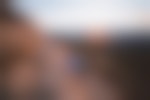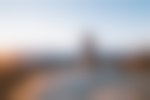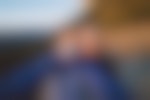 The sun doesn't care if your camera battery dies, and it doesn't care if you'd like to stay suspended in a moment of rose-gold clarity for hours. It charges unrelentingly into blue, daring you to make something of the new day.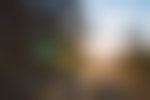 We followed the snow to Peter Lougheed Provincial Park. The Kananaskis Lakes were first dammed in 1932 and again in 1955, replacing a series of waterfalls with a hydroelectric project. The generator service road between the Spray Mountains and Opal Range was paved in 1976, when the provincial park was established.
We followed the trail around Upper Kananaskis Lake. Clouds lay against snow-touched peaks across the water. Ice and mud was slick under our feet. We held onto the view like spruce trees.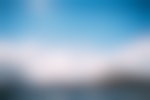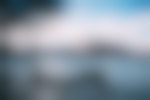 As we climbed in elevation, the ice gave way to snow. Fewer and fewer footprints led the way, and the trees became a patchwork of dark green and white. Splashes of colour flitted around us: the glinting blue of a bird, the burnt orange of a dying tree.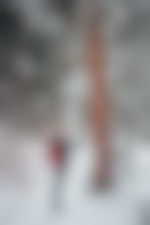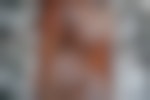 I know this analogy is overused and typical for mountains in October, but it was like all the seasons had been compressed together. The cool-wind moonlight in Bow Valley carried the freshness of spring, while the sunlit trail was summertime; the melting ice of the Upper Lake Trail was the unready cold of fall, and in the subalpine forest around Rawson Lake we stepped into winter. The lake had already frozen over. The rock of Mount Sarrail held onto snow like it would for the next eight months.
One of my least favourite parts of out-and-back trails is the crowd at the end. One of my favourite parts of the shoulder season is the fact that the crowd is gone. It was just us, the quiet snow and the blue-glinting bird.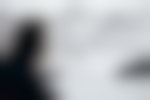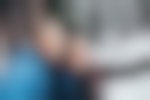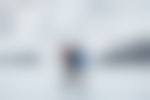 There's not much else say, because it wasn't a grand adventure. It was just a few hours among the mountains. But it was enough for us to feel together again. It was enough for me to feel like myself again.

I took a jumping photo for the first time in six months.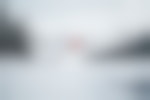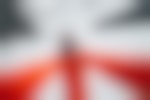 I worked for an outdoor guiding company in Algonquin this fall called ALIVE Outdoors. Inside my ALIVE hat is a quixotic label. "Define yourself. Stay true. Be grateful. Take risks. Watch more sunsets." I pretend it means sunrises. "Don't settle," it says. "You matter."
I know a baseball hat is perhaps an unfitting way to end this story, but it gets to some of the biggest feelings that called me to the Front Range. Self identity. Gratefulness. Connection. The undercurrent of wilderness that will keep me sustained through Toronto's grey lakeshore and glowing city lights. Four days in the mountains isn't an easy trade for six months, but it was good. It was rose-gold rock and untouched snow and every story of the summer Sarah and I hadn't yet shared.
It was enough.
We want to acknowledge and thank the past, present, and future generations of all Native Nations and Indigenous Peoples whose ancestral lands we travel, explore, and play on. Always practice Leave No Trace ethics on your adventures and follow local regulations. Please explore responsibly!
Go Pro.
We're committed to building a better, more inclusive home for the modern outdoors. Go PRO to support our mission and get benefits like gear deals, no ads, and more!
Join the community
Learn More
Do you love the outdoors?
Yep, us too. That's why we send you the best local adventures, stories, and expert advice, right to your inbox.