My guide to planning a Namibian road trip aka self-drive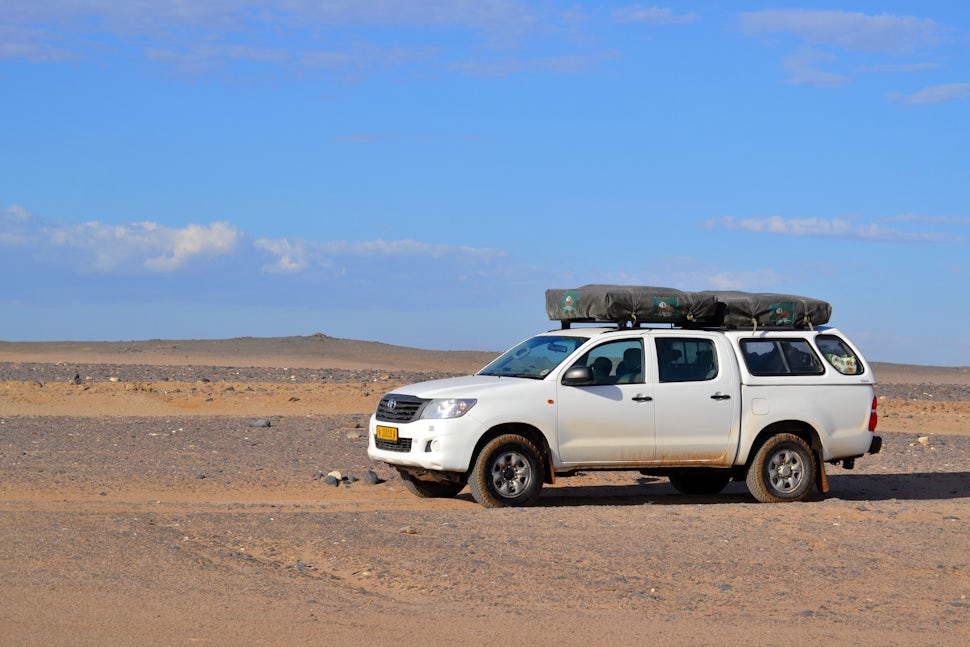 Namibia is located in Southwestern Africa and bordered by Angola, Zambia, Botswana, and South Africa. It is two times the size of California, but the second-least-densely populated country in the world after Mongolia.
You can drive stretches of long, dusty gravel road and not pass a car for miles, or kilometers as they use. Namibia is a great first African country to visit because it has almost anything you may need in the capital or larger cities. It's a safe country and it has some of the most incredible, out-of-this-world landscapes.
I lived in Namibia for just over two years as a Peace Corps Volunteer. While living there, I traveled to 13 of the 14 regions in the country. I spent each holiday visiting a new, amazing place.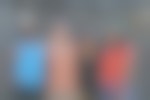 My family visited me for three weeks while I was living abroad. We planned an epic road trip, called a self-drive (in Namibia and other Southern African countries), through the country. We rented a bakkie (truck) with tents on top, cruised along the coast, visited wildlife in their habitat, and explored the sand dunes of what is possibly the oldest desert in the world.
Planning a Namibian self-drive, or road trip, can be challenging, with so much to see and long drive times. I learned a lot about the country from living there before I planned my trip, which helped me create an awesome adventure itinerary.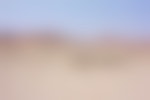 7 Things to take into account when planning your self-drive of Namibia
If you have a limited amount of time, pick one area to explore.
Don't try to visit the whole country in a week or even two weeks... you'll be exhausted and driving the whole time. The international airport is centrally located in the country, which means you can head in any direction. Stay central to visit orange sand dunes, encounter wildlife and splash in the ocean. Head north to the lush greenery of the Caprivi strip for river time and wildlife viewing. Venture south to explore an abandoned diamond mining town, gaze upon the second largest canyon in the world, and search for wild horses.
Plan to spend at least two nights in each destination.
This timing allows for driving and exploring before moving on.
Rent the correct type of vehicle for your trip.
If you will be sticking to asphalt and gravel roads, you can get a smaller car. If you will be off-roading in sand, make sure to get a 4x4 vehicle. If you want to camp on your trip, go for a classic tent-topped truck. Also be sure to consider carrying all your bags, some food, and plenty of room to stretch out when it's your turn to be the passenger.
Get international rental car insurance.
Driving in Namibia will likely be different then hitting the road wherever you live. You may have to drive on a different side of the road than you are used to, and there could be new obstacles like cows, goats, and donkeys. Make sure that you are covered by purchasing international rental car insurance to avoid spoiling your trip. (A donkey hit my rental car on my self-drive in the country and our insurance covered the costs.) Even if you don't experience rogue livestock, gravel roads can cause cracked windshields and flat tires that insurance can help with.
Enjoy the journey.
Plan extra driving time to stop along a gravel road and take in the sloping sand dunes, watch an oryx walking through the desert, or check out a shipwreck on the coast. There is so much to see just beyond your windshield when traveling through Namibia.
Don't leave any valuables or anything visible in your car.
In many larger, populated areas there will be security guards who can watch cars while you are away in return for a couple Namibian dollars. However, in other areas your vehicle may be a target for thieves. Always bring valuables with you and keep items out-of-sight if you leave them in the vehicle.
Carry water, snacks, and toilet paper.
When in between towns, you will likely be far from access to drinking water and bathrooms. Bring bottled water and toilet paper so you're prepared It's also good to keep some snacks on hand for those long stretches of driving - you may not be in an area with regular gas stations or corner stores.
Now you have some tips, but where should you go? I have put together a sample itinerary for a two-week self-drive of Namibia based on my 3-week trip and the many trips I took while living in the country. Tailor it to for your own self-drive, or copy it exactly!

How to spend a two week self-drive in Namibia
Day 1 - Windhoek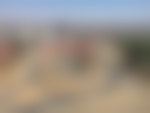 Fly into the capital of Windhoek, pick up a rental car, and stay the night in Windhoek, the big city of Namibia. Get local currency at the airport or stop by a bank when you get to town to exchange. If you have some extra time, visit Singles Quarters Market for the kapana (grilled meat), a common snack, visit the Independence Museum, or head to a mall to grab anything you might have forgotten before heading out on the road.
Overnight stays can range from a nice hotel, like the Hilton Hotel with a rooftop restaurant (they have awesome fries), to a hostel like Chameleon Backpackers or my favorite option, a hut on a lake at Penduka in Katutura (the township of Windhoek).
Day 2 & 3 - Sossusvlei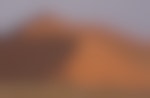 Head south to Sossusvlei which is a part of the Namib-Naukluft National Park in the center of Namibia. Make a pit stop for apple pie, or another sweet treat, in Solitaire at McGregor's Bakery. On your drive, take time to stop and enjoy the views of the roadside scenery. If you keep your eyes out, you may even see an oryx, ostrich, or zebra along the way.
Many people visit Namibia to see and climb the sand dunes in Sossusvlei. The area is home to Dead Vlei, a bright white salt pan, dotted with dead black trees and surrounded by massive orange dunes.
Head out to the dunes early for sunrise at Dune 45. If you have a 4x4, you can go beyond the paved road to Dead Vlei. If not, you can buy a ticket to get a ride out there. Hike up one of the humongous dunes, or the tallest in the area Big Daddy.
Explore the Namib Desert by hiking through Sesriem Canyon, going on a sundowner (sunset) drive, or floating above the dunes in a hot air balloon. You can't go wrong with a visit to this unique landscape!
Don't forget to look up at night. The NamRand Nature Preserve nearby is known to be one of the darkest places in the world. Spend some time looking for shooting stars and getting lost in the Milky Way.
Day 4 & 5 - Walvis Bay & Swakopmund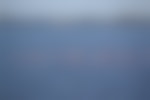 Head to the coast to visit the port towns of Walvis Bay and Swakopmund. Along the way, make a pit stop at the Tropic of Cancer sign in Solitaire and drive through the gorgeous desert.
In Walvis Bay, you can see flamingos and visit the pink salt lake for an Insta moment. In Swakopmund, enjoy a day at the beach, walk out on the jetty, visit the aquarium, take a boat tour, walk around to see the old German architecture, or grab a cup of coffee from Two Beards Coffee.
Outside the cities, you can take a 4x4 tour to Sandwich Harbor to see the massive tan dunes looming above the bright blue ocean and the lagoon with seasonal birds. Or, head over to Dune 7, one of the tallest sand dunes in the world. There are also activities like sandboarding and even skydiving if you are an adrenaline junkie.
Day 6 & 7 - Cape Cross & Skeleton Coast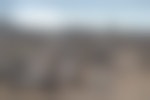 Travel north along the coast of Namibia to Cape Cross and the Skeleton Coast to see where the sand dunes meet the Atlantic Ocean. Along the road, you will see a couple shipwrecks and small handmade stands selling chunks of pink salt.
Cape Cross is known for its colony of cape cross seals. While a bit smelly, it is a sight to see so many of these velvety, brown seals napping on the beach and playing in the waves. Take in a beautiful sundowner on the beach.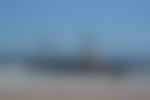 The next day, get up early to head to the gates of the Skeleton Coast National Park to drive the rugged coastline that has claimed many ships over the decades. Book a 4x4 excursion to the shipwrecks or hire a small plane to fly over if you want a break from driving. If you drive, make sure to check when the gates to the National Park open and close to avoid getting stuck on the wrong side of the park away from your accommodations.
Day 8 & 9 - Spitzkoppe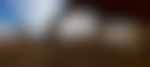 Spitzkoppe, known as the "Matterhorn of Namibia," is a group of granite peaks rising up out of the Namib Desert between the coast and capital. Here, you can explore the unique rock formations, take a trip to the rock arch, and camp out in what is potentially the oldest desert in the world. Enjoy some relaxing down time from the go-go-go of driving.
If you want more to do, consider a trip into the desert with a guide from one of the local lodges. For example, take a guided trip to the Bushman's Paradise Cave, an archaeological national monument that boasts one of the best collections of rock art in the country. Consider going on a nocturnal tour to take in the gorgeous night sky. Or go on a hike to enjoy the scenery!
Day 10, 11 & 12 - Etosha National Park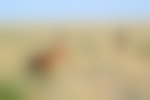 Continue east to Etosha National Park. Here, you can wander through the park on a self-drive safari or book a guided game drive in the morning or evenings. You can glimpse elephants, lions, zebras, wildebeest, hartebeest, secretary birds, rhinos, cheetahs, leopards, oryx, and much more.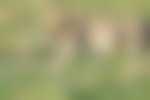 There are six camps throughout the park where you can stay; Okukuejo, Namutoni, Halali, Dolomite, Onkoshi, and Olifantsrus. You can stay in one camp within the park or split your time between two, or even three, of the camps. Lodging ranges from camp sites to hotel accommodations and individual chalets. Each camp has a waterhole you can visit to see animals coming up to drink.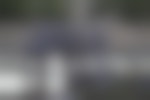 Go to the waterhole, head out in your car or go on a guided game drive at dawn or dusk. These are the best times to see the animals as they are waking up or heading to bed. Spend your mid-day at the lodge swimming and napping. That's what the animals are doing, so you might as well do the same!
Day 13 - Otjiwarongo & Waterberg Plateau National Park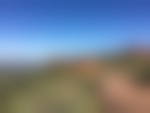 Your trip is winding to a close and it is time to start heading back to the center of Namibia. Otjiwarongo is a big town on the B1, one of two main highways in the country, that runs through the city.
If you like big cats, consider a visit to the Cheetah Conservation Fund, run by a group of landowners committed to responsibly managing wildlife, protecting the species and their habitat. Learn about these quick-footed, mystical large cats from the people working to keep them safe.
Waterberg Plateau National Park is another great place to visit. A table mountain rises out of the land around the bustling town. Its lush habitat is home to many species of mammals and birds. Head out to Waterberg Plateau to camp, hike, or go on a game drive.

Day 14 - Windhoek
It's the last day of your Namibian self-drive. Head back to the capital to end your trip and catch your flight back home or to your next destination. Do not forget to stop to exchange your Namibian currency for your home country's currency. Save a few fun coins or notes as souvenirs! In the months ahead, you'll think fondly of your time spent driving the gravel roads of Namibia and all the unique, beautiful things you got to experience until your next visit.
Some other options of "top tier" stops for your self-drive of Namibia…
Lüderitz: visit the abandoned diamond mining town of Kokmanskoppe, boat tour to see the penguins on Halifax Island and walk out to Shark Island viewpoint to learn about its horrific but important history.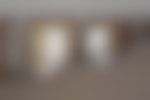 Fish River Canyon: Second biggest canyon in the world after the Grand Canyon. You can even backpack the 53-mile canyon.

Zambezi Region: Visit the markets to buy local goods, like handwoven baskets. Head out on a river cruise to see hippos and crocodiles. This is where four countries meet; Namibia, Botswana, Zambia and Zimbabwe.

Keetmanshoop: Play around in the rocks at Giant's Playground and walk through the Quiver Tree Forest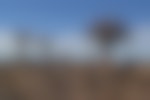 Damaraland: Venture out to catch a glimpse of the desert elephants.
Check out my YouTube for more videos of Namibia!
We want to acknowledge and thank the past, present, and future generations of all Native Nations and Indigenous Peoples whose ancestral lands we travel, explore, and play on. Always practice Leave No Trace ethics on your adventures and follow local regulations. Please explore responsibly!
Do you love the outdoors?
Yep, us too. That's why we send you the best local adventures, stories, and expert advice, right to your inbox.