How the Marmot Bantamweight Finally Ended My Search for the Perfect Rain Jacket
Finally, a completely water and windproof jacket that's ultra lightweight, breathable, and oh so soft and comfy.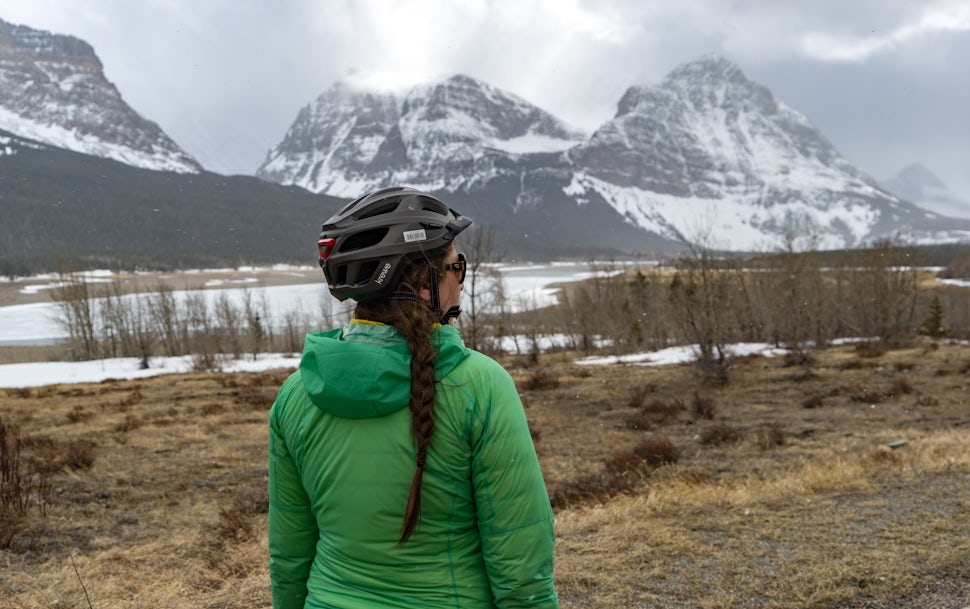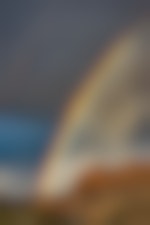 If you have seen my photography, you can probably notice one thing. I don't have a single picture posted taken during a clear cloudless sunny day. There are always clouds. I love me some dramatic, moody, and often wet weather. I even have a bumper sticker on my car that reads "I brake for interesting cloud formations." To me there is nothing more stunning than a storm and the clouds that come with them. Another added benefit to being out in the wet weather that often accompanies beautiful clouds is that the normally-crowded national parks I live in become my own private beautiful paradise. But there's a reason the crowds disappear when the weather is "bad", being out in the rain can be pretty uncomfortable if you have the wrong gear. Trust me, I have been there. I am from Southern California; I didn't often experience wet weather growing up. So there was definitely a learning curve involved in trying to find the right rain jacket that would allow me to be extremely comfortable while out photographing my favorite subject. And I finally found the right one with the Marmot Bantamweight.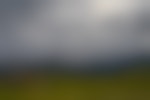 When I was 18, I moved to Oregon and so began my trial and error with rain gear. I started off with your basic cotton hoodie, because back in California that was really all I needed in colder temperatures. Trust me, that was not enough. I was wearing multiple hoodies a day as one would be soaked through on my way to each class. You would think I would have learned. I didn't. I then switched to wool pea coats. Besides from learning I had an allergy to wool (after six months of breathing issues I couldn't figure out), I learned that wool is also not the best way to stay dry in the rain. I gave in and started juggling an umbrella while carrying my books to class. This worked until I moved back to California for my second two years of college. The Oregon rain had defeated me and I was ready for those sunny skies of Southern California again.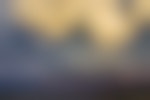 In 2012 I moved to Grand Teton National Park. Among other things, one of the things that captivated me most about the Tetons was the afternoon thundershowers and the dramatic dynamic light that they brought with them. All of a sudden, an umbrella didn't seem like a safe option anymore with lightning literally striking within yards of me. I invested in a $20 "rain" jacket from the clearance section of Target, thinking that it would be the answer to allow me out to play in the rain and get the photos I dreamed of. While it held up for the first 15 minutes, much more than that was not comfortable. You get what you pay for and this jacket was definitely not waterproof. For the time being it was okay, as I didn't want to be out in a thunderstorm that long anyway.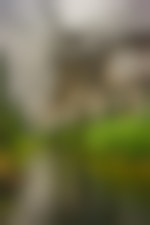 In 2016, I moved to Yosemite National Park, and while I enjoyed the summer thunderstorms in Grand Teton, I LOVED rain showers in Yosemite. The way the waterfalls would appear from nowhere, and others would increase in size, the fog draping in and around the granite walls. It was just breathtaking. Fifteen minutes out in the rain was suddenly nowhere close to enough. I wanted hours. I now invested in more expensive $100 rain coat from a leading outdoor brand. It did its job in keeping the rain off of me, but was extremely uncomfortable. Running around taking photos in the rain can cause you to work up a sweat. Not only was the jacket not at all breathable, but it was extremely uncomfortable and stuck to my skin. I couldn't wait to get back into the car to peel it off. Not to mention, it wasn't exactly lightweight. I always like to be prepared and pack a rain jacket with me on backpacking trips, but when every ounce counts, I often found myself wanting to leave this one at home. But I am someone that hates wasting money so I stuck with the uncomfortable jacket because I had spent good money on it and would have felt guilty buying another one.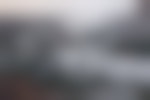 Until now, preparing for the summer of backpacking, outdoor adventures, and hopefully some photogenic thunderstorms that await me here in my home of Glacier National Park; I knew I needed something that was functional, comfortable, breathable, and lightweight. And finally, I have found all of that in the Marmot Bantamweight. I put it to the test on a 16-mile bike ride with 40+ MPH headwinds and off and on rain/snow. I was not disappointed. I was warm and dry and comfortable the whole time.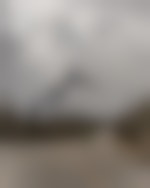 Not only is it extremely lightweight at less than 5 ounces (when I got the box in the mail I was concerned it was empty), but it's completely waterproof while being breathable. It is also windproof so I will be able to stand on those mountain summits in wind and rain and be comfortable (though I feel compelled to say I don't recommend standing on an exposed summit if lightning is present). You would think that with the material being completely water/windproof the material might be pretty harsh and scratchy. But no, it is soft as butter which makes it extra comfy. No longer am I rushing inside to peel off my sweaty rain jacket, I am free to stay outside and photograph dramatic weather as long as my heart desires. I am looking forward to the many rain storms that await me this spring/summer and hope they bring with them all the lightning, rainbows, and crazy sunsets I know they are capable of. And I will be right there in the middle of it capturing it all with my Marmot Bantamweight protecting me from the elements.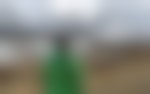 Learn a lesson from me and don't spend a decade trying to find the best rain protection or skimping on quality to save money. Do it right the first time and free yourself to explore in what I consider the most beautiful, photogenic conditions.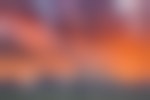 We want to acknowledge and thank the past, present, and future generations of all Native Nations and Indigenous Peoples whose ancestral lands we travel, explore, and play on. Always practice Leave No Trace ethics on your adventures and follow local regulations. Please explore responsibly!
Do you love the outdoors?
Yep, us too. That's why we send you the best local adventures, stories, and expert advice, right to your inbox.