My Top Five Spots in the Columbia River Gorge
Let me share with you a bit about a place I've come to know as home.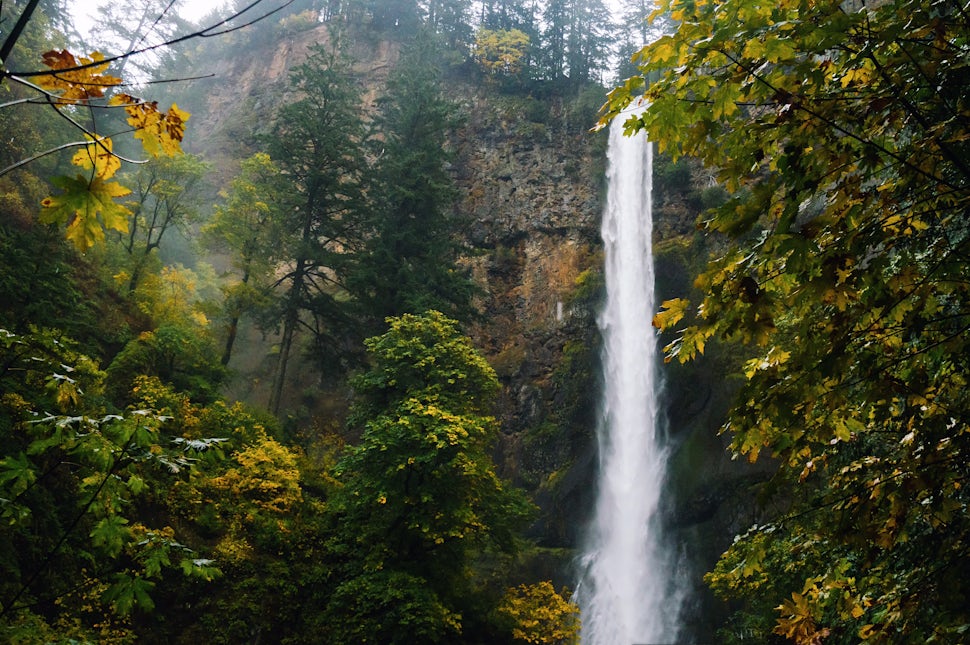 The Columbia River Gorge is one of the biggest perks about living in Portland, Oregon. Growing up, I had some of the most scenic hiking trails practically residing in my backyard. But as a child, I seldom took advantage of this benefit. I was much more enticed by cartoons, video games, and fantasizing about my future career as a professional basketball player - dream big, right? It wasn't until the summer before my junior year of college that I began to develop a sincere desire and enjoyment for exploring the outdoors.
Since then, I've taken my fair share of treks throughout the majestic Columbia River Gorge, including a few trail runs on less crowded days. Now, after all of the quality miles trekked and hours spent in the CRG, I've come to treasure it for several reasons, but chiefly for one reason in particular.
If you can find a way to avoid the inevitable tourist crowds (i.e. avoid Multnomah Falls), you'll hopefully recognize that one of the most alluring qualities about the CRG is that it is an overwhelmingly serene environment. Its viewpoints do not boast of towering mountain peaks that demand one's attention. Its waterfalls do not plunge into pools with violent aggression - not even the magnificent Multnomah. Instead, it boasts in a quiet grandeur - in humility, if nature could possess such a characteristic.

Its viewpoints ask their viewers, "how can I comfort you in this moment?"
Its waterfalls plunge softly and tenderly, as if to remind their guests that grace is abundant in this seemingly deprived world.
And its trails provide a listening ear to receive whatever triumphs or discouragement its visitors might bear with them along their trek.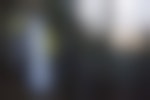 Latourell Falls amid a winter sundown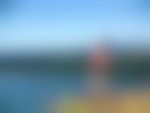 Trespasser's Lookout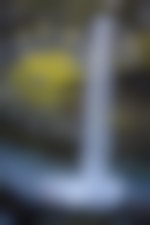 Elowah Falls

Personally, the Columbia River Gorge has become what I consider my home within the realm of nature. After all, it does practically reside in my parents' backyard.
My top five spots in the CRG aren't necessarily the most popular attractions that it has to offer, but are rather the spots that evoke the most sincere feeling of belonging for me. Regardless, they are all incredible hikes that you should add to your "must do" list if you have a few days to spend exploring the CRG.
The best thing about this hike is that you get three waterfalls along the way, if you choose to trek the extra 2.4 miles to the Triple Falls viewpoint. There are two trailheads for this hike - one beginning at Horsetail Falls, which sits directly off the Scenic Columbia Highway, and the other beginning about a half mile past the trailhead for Oneota Gorge, which leads you to the fork for Triple Falls trailhead first. But beginning your trek at Horsetail Falls is the much better option, given that it will save you a little over a mile of hiking. This hike is perfect if you only have one afternoon to spend in the CRG and are eager to get your waterfall fix. Plus, most people only hike the half mile to Ponytail Falls and turn around from there. If you keep following the trail past Ponytail Falls, it will lead you directly to the trailhead of Triple Falls, and you'll likely have the entire trail to yourself as well.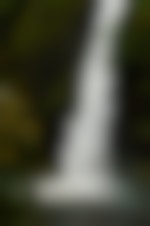 Horsetail Falls from the Scenic Columbia Highway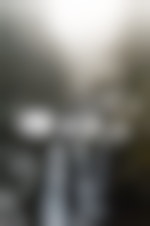 Triple Falls on Christmas morning 2016

This waterfall is located on the Washington side of the Columbia River Gorge, just outside of the small town of Carson. It's hidden deep in the Wind River Valley, and is slightly more difficult to find. Although, you will more than likely have this waterfall all to yourself, given its secluded location and underestimated popularity. From the road along the Panther Creek, the trailhead will be on your left, and a large gravel pull off for parking sits on the right of the road about fifty feet past the trailhead. It is a short walk to the viewpoint of the falls, but if you explore around enough, you'll find a challenging, yet enjoyable journey to the base of the 130-foot falls.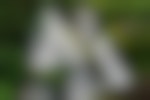 This amazing trek also resides on the Washington side of the Gorge. My dad, who is an avid backpacker, says that this used to be his "getting back into shape hike," and I imagine for good reason. The hike to Dog Mountain is six miles round-trip, and demands that you work for its worthwhile reward. The three mile walk to the viewpoint consists of 3000 feet of elevation gain. Luckily, the majority of the trek guides you through shaded forest, providing essential relief for hikers who choose to embark on this journey in the midst of hot, sunny days. If you have the flexibility, I would recommend doing this hike in late April or early May, as your reward at the top will multiple with fields of blooming wildflowers.
Unfortunately, the last time I did this hike was before I was interested in photography, so I do not have a photograph to share of this gorgeous hike. All the more reason to do the trek, right?
This is one of the more popular viewpoint hikes in the Columbia River Gorge. The trailhead also sits along the Scenic Columbia Highway, and it is rare that you will find an open spot at the trail's parking lot. The hike comes out a little over four miles round-trip, and gains 1450 feet in elevation over the two miles to the viewpoint. At the top, you'll fine many hikers enjoying their lunch, and in the summertime, you will often encounter ambitious individuals - such as myself - running to the viewpoint for their daily workout. Walk or run, the reward at the top is just as glorious. And if I may suggest, once you catch a first glance of your prize, search for a secluded spot to yourself, dwell in the moment and simply rest.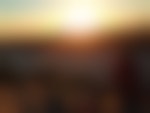 Angel's Rest at Sunset

If you ever ask me what my favorite waterfall is, this is the one. Not because it's incredibly tall or powerful, but rather because it was at this waterfall where I first experienced a love for being in the outdoors. This hike has also significantly increased in popularity, given how short and easy of a hike it is. All together, the walk to this waterfall is only two miles round-trip, and it gains very little elevation. Nowadays, I will only visit this waterfall early in the morning, or just before sunset in order to avoid the crowds. This short walk is the most peaceful walk that I've ever been on. Most people think it odd that of all the hikes I've been on, this is my favorite. For some reason, the walk to Wahclella just gets me. But don't just take my word for it, experience this walk for yourself. Whether you have the same experience as me or not, it is a must do.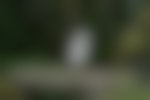 We want to acknowledge and thank the past, present, and future generations of all Native Nations and Indigenous Peoples whose ancestral lands we travel, explore, and play on. Always practice Leave No Trace ethics on your adventures and follow local regulations. Please explore responsibly!
Do you love the outdoors?
Yep, us too. That's why we send you the best local adventures, stories, and expert advice, right to your inbox.