Activities
Chillin, Photography, Snowshoeing, Hiking
This easy to access hike is a perfect sunrise adventure to start your day, and it's short enough that you'll have plenty of time to grab lunch in Banff after your hike. 
This is a well-traveled hike, so if you stay on the path, you'll likely need only a good pair of boots. However, in the middle of winter, the lake freezes solid, and you might enjoy exploring a little out on the frozen lake like we did. Snowshoes definitely came in handy out there.
This is a very picturesque trail that weaves in and out of Douglas fir, spruce and pine trees, and loops around the entire lake, giving you gorgeous views of both Rundle and Cascade Mountains.
Don't forget your camera so you can catch that first glow on Cascade Mountain. 
Always practice Leave No Trace ethics on your adventures and follow local regulations.
Canada's Wild Is Calling!
You don't have to go far to feel a million miles away. Banff and Lake Louise are a short flight from anywhere in North America. And once you're here, you'll see why this perfect combination of raw wilderness and pure luxury is truly special. Located in Canada's first National Park, it's home to Banff Sunshine, Lake Louise and Mt. Norquay, the three world-class ski resorts included in your SkiBig3 ticket.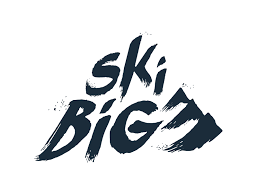 https://www.skibig3.com/