Season
Spring, Summer, Autumn
Located in the scenic Moraine Lake area, Climbing this quartzite tower awards you with an incredible views of one of the most photographed lakes in the Canadian Rockies, Mount Temple and the Valley of the Ten Peaks.
Fairly short approach that begins to the left of Moraine Lake on the consolation lakes trail. Follow a foot path until you see a faint trail in the scree that moves up towards the tower-would recommend wearing a helmet on the approach. This is active grizzly country- It would be a good idea to carry bear spray with you if your visiting this area. You can check the Canada Parks website for any trail or road closures before going.
We climbed the McKay Route- 5.8- 7 Pitches (trad). Overall a fun climb, great upper pitches with quality quartzite. The first few pitches the rock is a little on the loose side.
Descend using the scree gully (This is also the gully you would use for the scramble up). Check out mountain project for more route details.
Always practice Leave No Trace ethics on your adventures and follow local regulations.
Canada's Wild Is Calling!
You don't have to go far to feel a million miles away. Banff and Lake Louise are a short flight from anywhere in North America. And once you're here, you'll see why this perfect combination of raw wilderness and pure luxury is truly special. Located in Canada's first National Park, it's home to Banff Sunshine, Lake Louise and Mt. Norquay, the three world-class ski resorts included in your SkiBig3 ticket.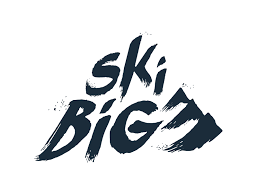 https://www.skibig3.com/