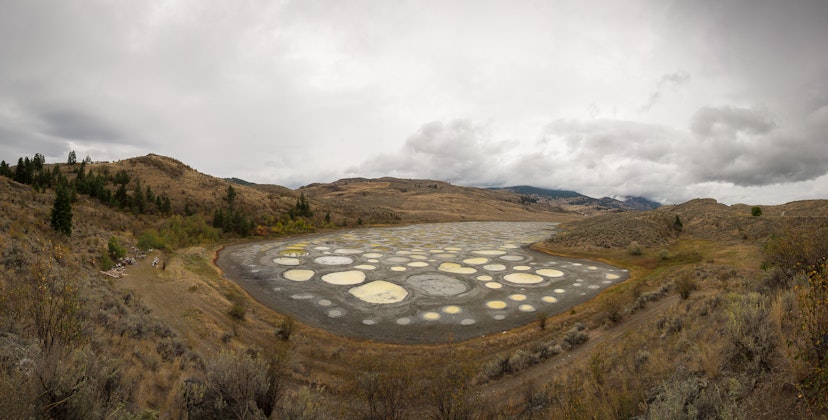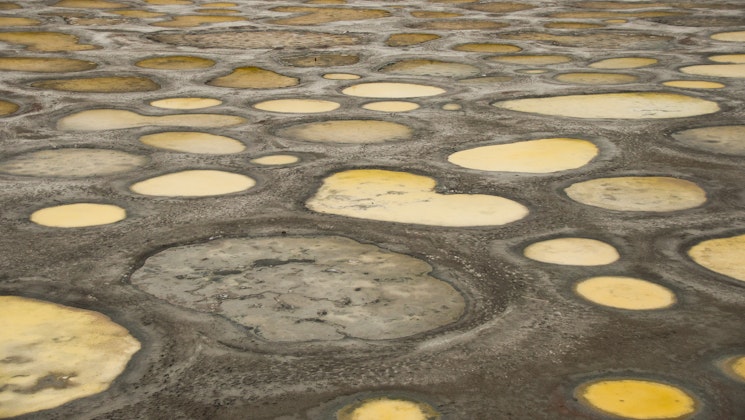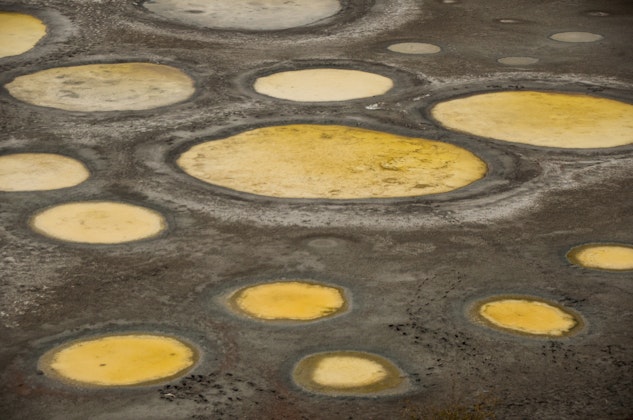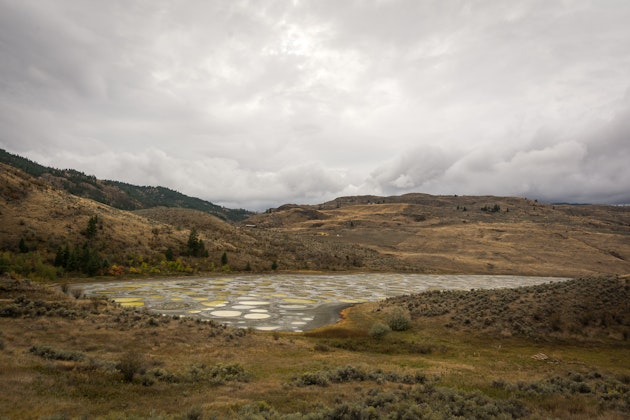 Added by Preserved Light Photography
Unique geological wonder of the worldOkanagan Nation Alliance sacred siteLooks like something from Dr Seuss
The Okanagan Highlands is home to a myriad of unique natural phenomena but nothing quite as otherworldly as Spotted Lake.Known to the Syilx People as Khiluk, or the "grandfather of lakes", it is a sacred place for healing and is said to contain 365 coloured spots, one for each day of the year.
Scientifically speaking it is a saline endorheic alkali lake. The coloured amoeba-like pools are formed each summer when the lake evaporates, leaving mineral-rich deposits of calcium, magnesium & sodium sulphates, making it one of the most mineralized lakes in the world. Their colours vary according to mineral composition & seasonal precipitation, varying from blue to green to yellow and nearly every shade in between.
The land surrounding the lake is owned by the Okanagan Nation Alliance and is normally closed to the public, both because of its cultural significance and its environmental sensitivity. It can, however, be viewed quite well from a pull-off on Hwy. 3, North-West of Osoyoos.
Here's an excerpt from the Statement of the Okanagan Tribal Chiefs on Spotted Lake in 1979...
"Since the dawn of history, Spotted Lake or 'Ha? Ki lil xw' as we call it, has been a sacred place. Indians from all tribes came to visit the lake for the medicine the lake contains. The ceremonial cairns, too numerous to count that surround the lake testify to that. Some of these are so ancient they have sunk underground and only their tops remain above ground. Some are buried altogether. There are many stories told by our ancestors about the cures this lake has provided, physically and spiritually through its medicine powers…
…Its medicinal powers are not to be taken lightly. This lake is a Chief among lakes, its powers are above the purely physical. It contains 365 circles in various shapes, sizes and depths. Each particular day of the year. Anyone who goes to this lake will find the right circle if he seeks.
Features:
Easy Parking
Family Friendly
Food Nearby
Handicap Accessible
Lake
Scenic
Wildlife
Are we missing something?
Suggest an edit

Summer & Fall are best when water levels are low. Cultural & Environmentally sensitive area. Be respectful.

Added by Preserved Light Photography
My name is Caillum Smith and I am an international award-winning photographer & visual artist with a collection of images that will leave you nostalgic for places & moments you've never been... yet.

 

 Born, raised and currently based out of the South Okanagan Valley, British Columbia, my art is layered in outdoor adventures, epic landscapes, authentic lifestyles and astrophotography that is not only visually engaging, but emotionally as well. With a passion for the outdoors and life's precious subtleties, I love illustrating the stories & moments that connect us together through the use of unique perspectives, strong compositions, dramatic lighting and an emphasis on the humbling world around us.
Follow
More Adventures Nearby

Hike to Cataract Falls at Forks of the Credit Provincial Park
Canada / Forks of the Credit Provincial Park
The main parking lot is off of McLaren Road on the north-east side of the park, with an honour-pay system. Multiple hiking loops are well marked, with clear "Falls this way!" arrows on every sign.

Photograph the Toronto Skyline from Polson Pier
Canada / Jennifer Kateryna Koval's'kyj Park
Polson Pier has a small park at the very end near the nightclub that is ideal for taking dawn/dusk and night photos of the city.