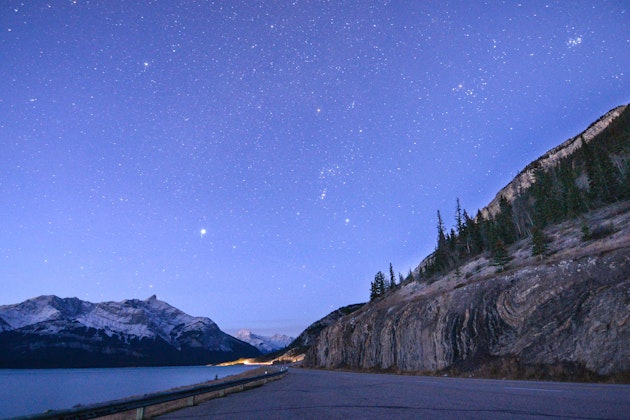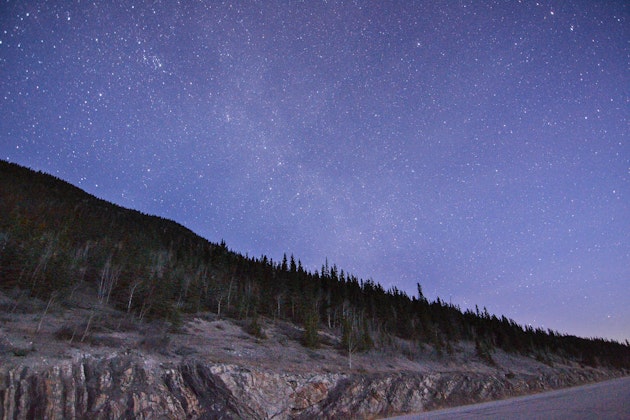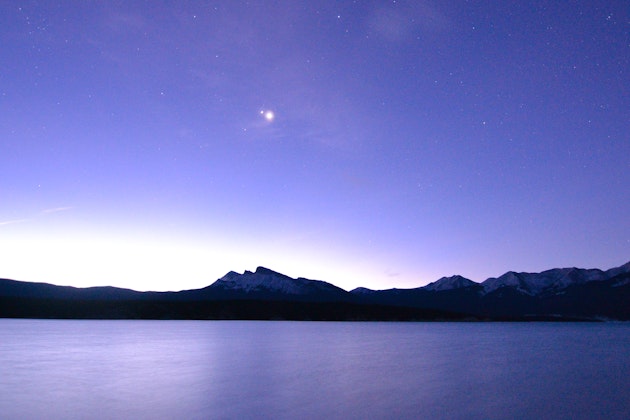 Added by Ksenia Ledene
Windy Point is the perfect spot to watch the starts come out with a beautiful view of Abraham lake and surrounded by the Canadian Rockies.
On the side of Highway 11 (The David Thompson Highway) approximately 36km southwest of Nordegg, windy point area offers the perfect view for taking pictures at night. There's a good chance you'll be one of the only people out there with the same idea. Right next to Abraham lake and surrounded by the Canadian Rockies, get your camera out and snap some amazing shots!
Just a little windy
If the lake isn't frozen, or it's completely snow covered, this is a great alternative for shooting from. Be careful here, though, as the winds can be strong enough to knock over your camera or worse. If you're taking long exposures when it's really windy make sure your camera is wind-blocked or braced to prevent image shake. One of the nights I stopped here in the winter the winds were blowing too hard on the point to even stand.

Added by Ksenia Ledene
Student Nurse from Alberta, Canada, a beautiful place that I am so fortunate to live in. Experiencing the outdoors close to home as well as abroad has been extremely rewarding, and I'm excited to share the highlights so far!
Follow
More Adventures Nearby

Photograph Old Woman Bay
Canada / Old Woman Bay
This 3km pebble beach in Agawa Bay boast of a spectacular view and a good afternoon. Simply park your car and enjoy! Close in the area is a trail (if you wish to hike) to explore the area as well.