Elevation Gain
902.2 Feet
Activities
Photography, Hiking
Great way to explore using many modes of transportation!
If you're looking for an adventure in the Banff area that's not as crowded as the main tourist attractions but offers as spectacular of views, check this gem out.  Make sure to check hours of operation before going, gondola/ ski lift are not always running.  Ride the gondola all the way to the top and enjoy the views.  Once you're as far as the gondola goes you can check out the information center or grab a beverage at the saloon.  When ready, take the chair lift all the way to the top (2,400 m which is the highest chairlift sightseeing access in the Banff and LL area).  You will exit and walk to the Standish Viewpoint. Here there is wonderful scenery of the lakes and down throughout the valley.  Very chilly and windy at the top, dress accordingly and bring a hat/gloves.  There are many different hikes you can take, or do a loop of the Rock Isle Lake, Grizzly-Larix Lake loop, or Twin Cairns-Meadow Park/ Sunshine Meadows Loop.  Any hike that you choose will offer spectacular views.  Save some energy at the end for the return hike up to the Standish Viewpoint.  Time spent will vary depending on which hikes you choose to do.  Anywhere from 1-5 hours. 
Always practice Leave No Trace ethics on your adventures and follow local regulations.
Canada's Wild Is Calling!
You don't have to go far to feel a million miles away. Banff and Lake Louise are a short flight from anywhere in North America. And once you're here, you'll see why this perfect combination of raw wilderness and pure luxury is truly special. Located in Canada's first National Park, it's home to Banff Sunshine, Lake Louise and Mt. Norquay, the three world-class ski resorts included in your SkiBig3 ticket.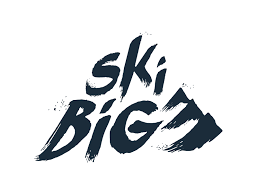 https://www.skibig3.com/