Elevation Gain
2329.4 Feet
Season
Spring, Summer, Autumn
The day hike to Lake Bourgeau offers incredible views of the Canadian Rockies in Banff National Park for all ages and skill levels.
The Bourgeau Lake trailhead offers easy parking and bathrooms before departing. The hike begins with approximately an hour and a half of fairly easy walking through forest with several glimpses of the surrounding mountains and Wolverine Creek. This first stretch ends with a gorgeous waterfall, indicating the beginning of a steeper switch back trail. This 45 minute stretch to the lake is challenging, but does not include any scramble sections and does not require additional equipment. Beginner hikers can complete the day hike, but may require additional time to complete the last third of the trek. Lake Bourgeau is the perfect spot for a picnic with amazing views in every direction. Round trip takes 4-6 hours. Option to continue from the lake to Harvey pass or summit Mount Bourgeau.
Always practice Leave No Trace ethics on your adventures and follow local regulations.
Canada's Wild Is Calling!
You don't have to go far to feel a million miles away. Banff and Lake Louise are a short flight from anywhere in North America. And once you're here, you'll see why this perfect combination of raw wilderness and pure luxury is truly special. Located in Canada's first National Park, it's home to Banff Sunshine, Lake Louise and Mt. Norquay, the three world-class ski resorts included in your SkiBig3 ticket.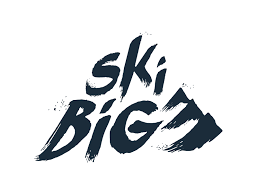 https://www.skibig3.com/