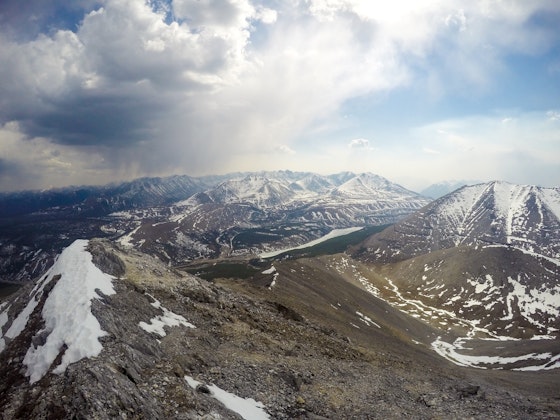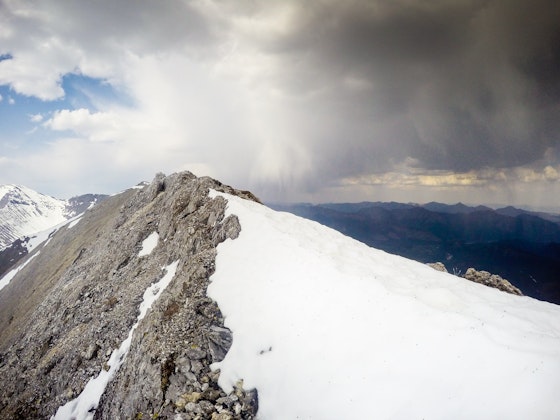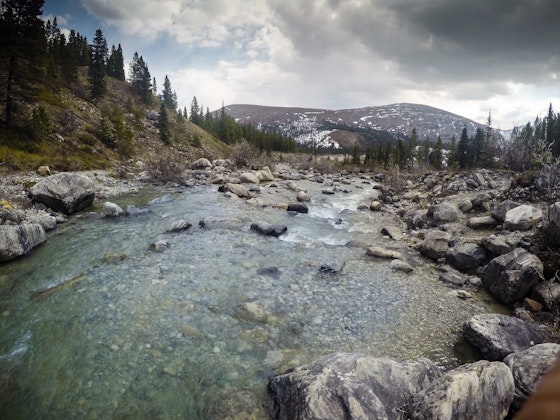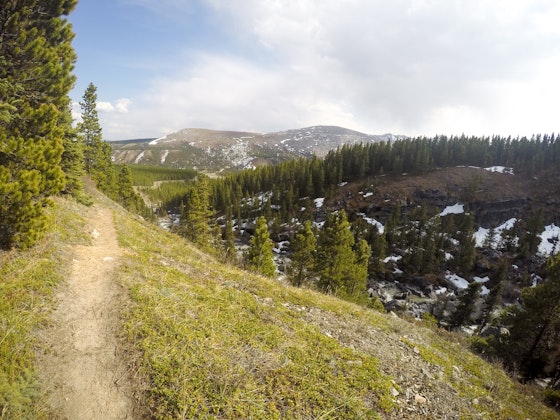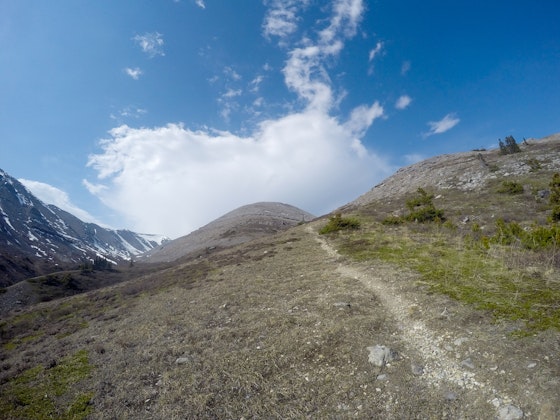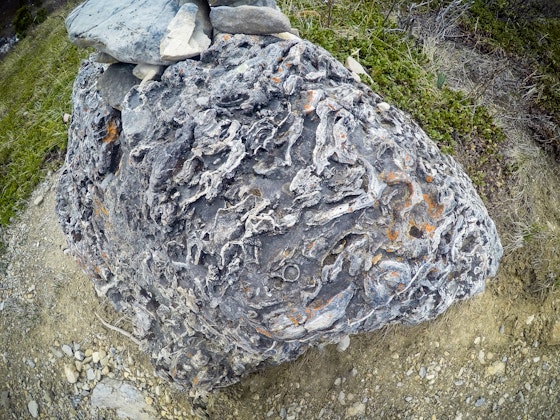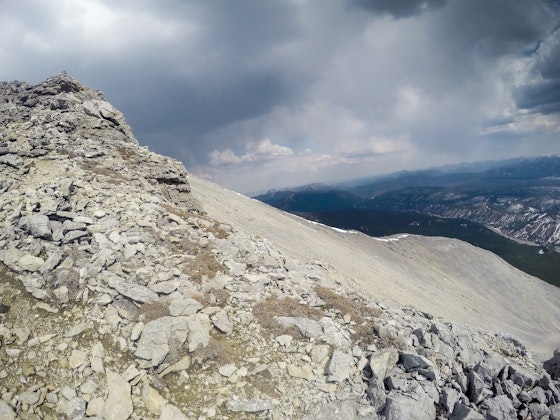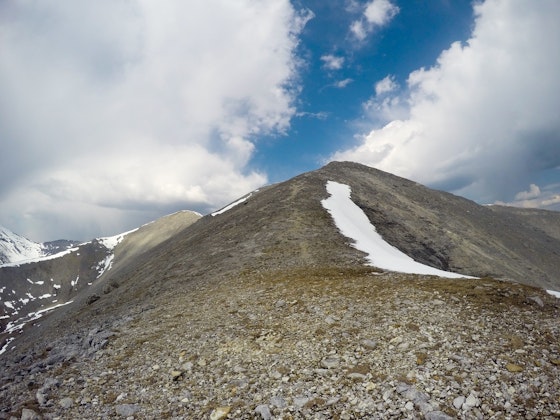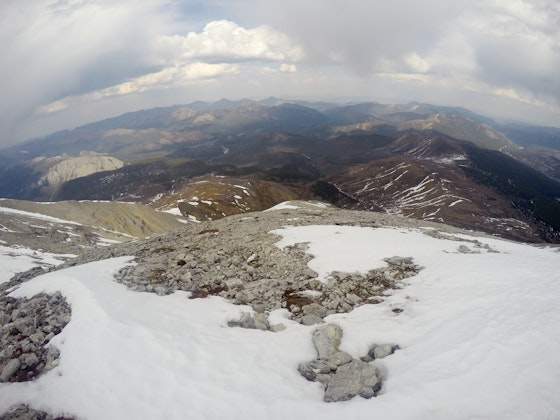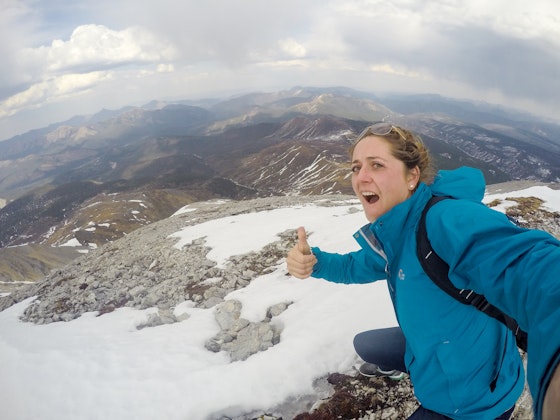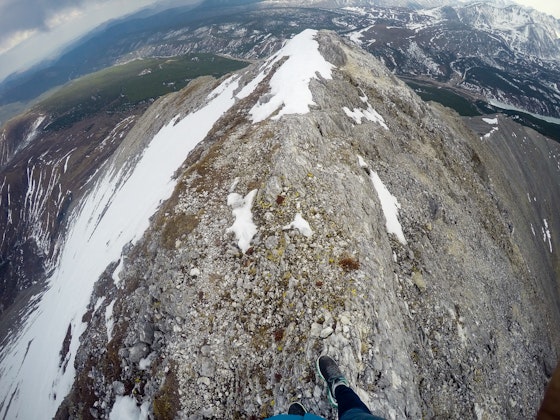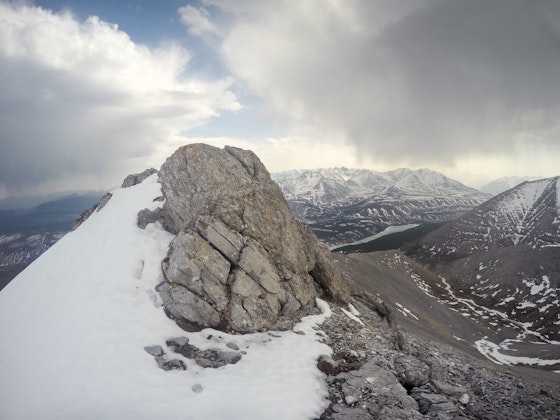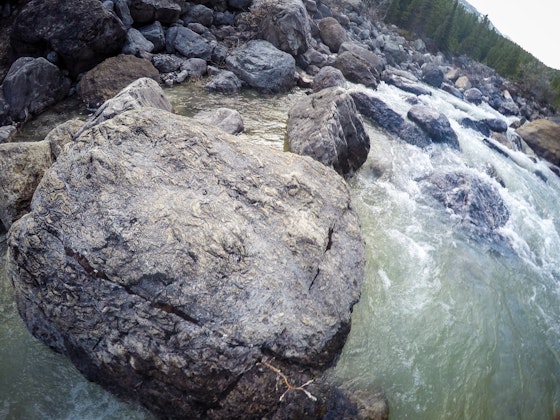 Added by Sophie Burling
The Northern Rockies are a well kept secret north of the ever popular Canadian Rockies through Banff and Jasper National Parks. Mt St Paul is a relatively easy mountain to summit and offers spectacular views over the surrounding peaks and mountain ranges to the north, as well as down into the shaded forest floored valleys to the south and Summit Lake at the foot of the trail.
As I drove into the Northern Rockies in early spring it struck me what a remote part of the world this was. I'd been driving for hours on the Alaska Highway without decent radio or phone service, and not many signs of other human visitors or inhabitants Since passing through Fort Nelson. I'd read about hiking Stone Mountain and was keen to give it a crack. I'd never summited a mountain before, but there's always got to be a first time and this one looked doable. Snow still dusted the the mountain peaks, extending down the valleys to within reach of the road. The weather was cold and drizzly with ominous dark clouds roiling and building, very nearly putting me off my hike, but I forged on anyway.
The trail head and carpark is located 2km inside the Stone Mountain Provincial Park boundary at mile marker 373 (kilometre 601), about 140km west of the township of Fort Nelson, at an elevation of 1295m (4249ft). The trailhead is by the longdrop toilet on the right side of the road, near the head of Summit Lake on the left. A very quick trip to the loo here convinced me that a tribe of monkeys had been sheltering in there all winter and unless it's very serious I would not reccomend a toilet stop here early season! The trail head is labeled as the Summit Peak Trail and is often referred to as hiking Stone Mountain, although it is actually summiting Mt St Paul if you follow the Summit Peak trail. Stone Mountain can be seen on your left as you hike and can be accessed from the summit of Mt St Paul.
The hike begins through what in summer becomes a wildflower meadow, crossing the picturesque river without even getting your feet wet, then continues to sidle the lodgepole pine forest up the gorge, climbing at a gentle gradient. This section is marked with yellow diamonds. Once out of the trees grassy slopes open up before you and you might be lucky enough to spot mountain goats and bighorn sheep grazing and resting among the rocks, as well as the well camouflaged rock ptarmigan. In summer Stone Mountain Provincial Park is known for the vast array of wildflowers that carpet the stony grey slopes and valleys. Crystals are abundant through these lower slopes, and there are even questionable fossils if you keep your eyes open. The rocks are composed of layered sedimentary rock, mostly seabed dolomite, laid down in Devonian times and raised along with the rest of the area approximately 80-90 million years ago and there are some fascinating formations. The trail here is marked with rock cairns.
The trail climbs steadily upwards and the gradient increases as you climb onto the rocky crest that drops to steep scree slopes on either side (if you're into scree running, this is the mountain for you!). There are few cairns here but the route is fairly obvious, just keep following the ridge line up. There are plenty of opportunities to stop for a snack or quick break as the view opens up below you. Summit Peak (St Paul E2) is the first peak that you will reach at 2015m (6611ft). One final rocky scramble brings you up to the summit of Mt St Paul at 2129m (6985ft), and the ridge line that can be traversed for access to the summit of Stone Mountain itself. When I hiked there was more snow than I was comfortable with on this ridge line so I didn't attempt to continue on to the summit of Stone Mountain. As it was, the panoramic views from Mt St Paul of Summit Lake, Flower Springs Lake, the Northern Rockies, and Dunedin Valley to the south were spectacular! As I was eating my lunch beside the rocky cairn on the summit, the weather closed in blasting the mountain with light rain and cold wind, but the dramatic dark clouds and patches of golden light on distant mountains made the experience all the more beautiful and special. Several eagles were circling high above, almost lost to my sight. It felt truly wild and I was all alone up there on top of the world, not another soul in sight.
The descent was relatively quick (took me 3 hours to climb up and 1.5 hours to come back down - 7km round trip) and soon I was back down in the valley. The weather cleared up a bit and I moved off the trail to explore the river that runs through the early section of the trail. The boulders were magnificent, polished by ages of glaciers and flowing water. There are deep little pools hidden between these rocky giants, providing a great place to cool off after a morning's steep climb. All up it rated as one of the best and most rewarding half day hikes that I've done.
Although it's not a difficult mountain a relatively good level of fitness is required as the trail is steep in many places and there is some scrambling to reach the summit. There is no cost to enter or hike in Stone Mountain Provincial Park.
Pack List
Drinking water
Lunch and/or snacks
Camera
Waterproof jacket
Sturdy hiking shoes

Great Hike!
This was an awesome hike! Not a lot of people on the trail, very scenic. Unfortunately we didn't quite get to the summit as it started to storm out, but what we did was amazing and would love to go back!

Added by Sophie Burling
I love getting out and exploring wild places in my own backyard and abroad! I'm also passionate about photography. Primarily I ride showjumping horses, breeding, training and competing them and I'm also studying towards a BSc majoring in Genetics at Massey University.
Follow
Skill Level:
Intermediate
Season:
Spring, Summer, Autumn
Are we missing something?
Suggest an edit
More Adventures Nearby

Hike to Bonnell Creek Falls
Canada / Bonnell Creek Falls Trail
This trail isn't much to look at but it's all about the destination here as you will stumble upon scenic waterfalls nestled in the quiet Nanoose Bay area.