Top 20 hikes near Austin, Texas
Austin is known for music and food, but it's also full of incredible places to hike! Check out these hikes near Austin to get out of the city and into nature.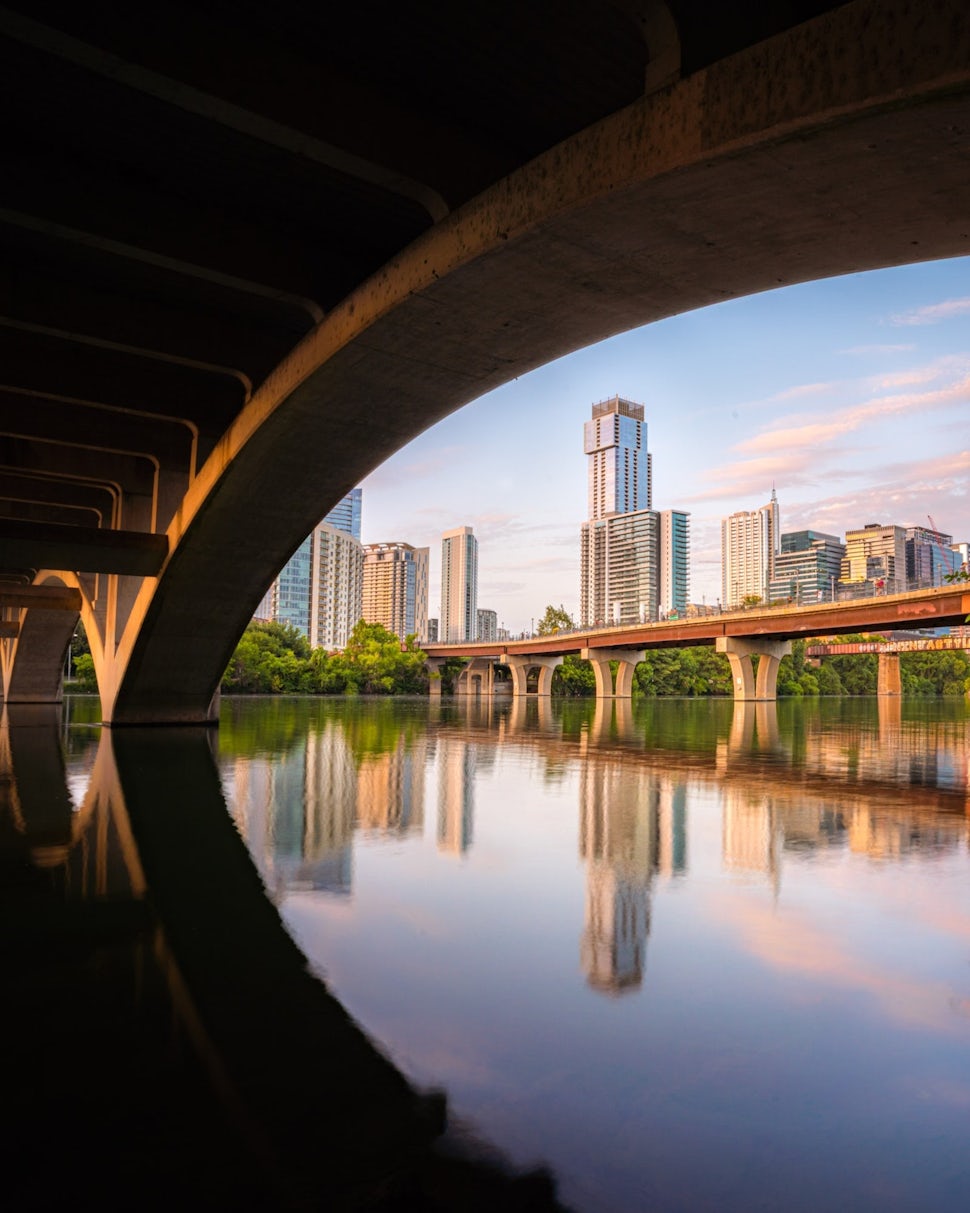 While known for its incredible food and diverse music scene, Austin, TX, is also a top-notch destination for outdoor adventure! Many amazing outdoor locales in the area offer everything from hiking and biking to swimming and canoeing. When you need a break to decompress outside, head to these trails and witness the beautiful natural spaces the Austin area has to offer.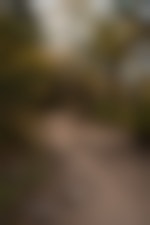 Distance: 6.6 miles
Elevation: 380 ft
Type: Out-and-Back

This popular hiking trail follows a creek and passes a couple of waterfalls. During peak rain season, when the creek is full, search for swimming holes for a chance to take a break, cool off, and enjoy the stunning views. This trail is mostly shaded and fairly flat, making it a great escape from the city for every age.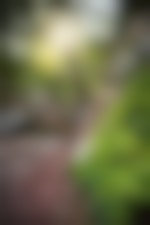 Distance: 5.5 miles
Elevation: 820 ft
Type: Out-and-Back

This well-maintained trail, located near downtown Austin, is a great option for anyone who wants to get outside without driving too far. As you wind up the stairs, take in the beauty of bright green ferns, small pools of water, and sunlight glinting through the tree canopy. Dogs are allowed so long as they are on a leash, so consider bringing your pup!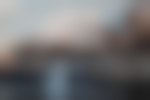 Distance: 6.5 miles
Elevation: 387 ft
Type: Loop

Head into McKinney Falls State Park and enjoy the majestic beauty of nature, wildlife, and waterfalls. Take a refreshing swim in the two falls and enjoy the beauty of brightly colored wildflowers dotting the fields throughout your hike. The Onion Creek part of this walk is mostly paved and often frequented by bikers. Give cyclists the right of way and keep an eye out for riders zooming by.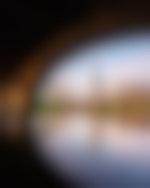 Distance: 10 miles
Elevation: 216 ft
Type: Loop

Located in the heart of the city, this urban hike offers stunning sights of the city skyline as you stroll around Lady Bird Lake. Due to limited elevation, many families with members of all ages like to walk here. During your hike, stop on the boardwalk for a break to appreciate the beauty of the river or catch the sunrise or sunset from the James Pfluger Pedestrian Bridge.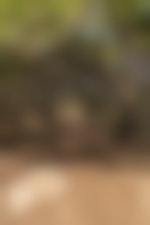 Photo by: Erin Newman-Mitchell
Distance: 7.4 miles
Elevation: 416 ft
Type: Loop
Take a short drive out of the city to Pedernales Falls State Park near Johnson, TX, for this stunning hike near Austin. Listen to the bubbling of the creek and take in the scenic views along your way. The trail is wide enough for strollers to pass and dips to a creek bed that is beautiful immediately following a rainstorm.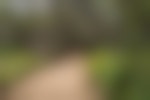 Distance: 2.72 miles
Elevation: 259 ft
Type: Out-and-Back
Be prepared for crowds on this popular Austin hike, especially if you visit on a weekend. In this part of Texas Hill Country, you can surround yourself with vibrant colors with tall, wiry trees, lush fauna, and stunning wildflowers. The path is made of dirt and has some stairs and uneven areas near the beginning, so it may not be the best bet for strollers or mobility devices. Visit in the early morning or evening to avoid the heat and see fewer people.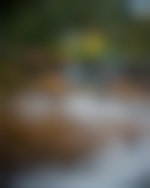 Distance: 3.67 miles
Elevation: 335 ft
Type: Out-and-Back
This hike follows Bull Creek and is a big hit with people looking for a getaway from the city to go swimming. You don't have to hike the entire path to cool off in the falls - there are several falls throughout the trail. This route is kid- and dog-friendly but not handicap-accessible.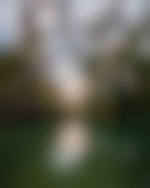 Distance: 2.8 miles
Elevation: 328 ft
Type: Loop
This popular hike is great for birdwatchers, so bring a pair of binoculars if you want to look for feathered friends. Visitors come here to watch Bull Creek flow through the hills and to spot wildflowers dotting the fields and sides of the path. There are rope swings along the way, but use them at your own risk.
Note: There are no bathrooms at this hike.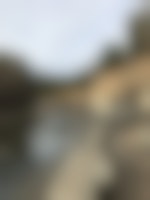 Distance: 4.4 miles
Elevation: 190 ft
Type: Loop

Bring your pups and let them hop in the creek while you sunbathe on this low-trafficked hike near Austin where you can escape the city into desert-like terrain. Walk along the dusty dirt trail, and enjoy the cacti, creek, and thick green bushes. This hike is a section of a 15-mile loop and has little offshoot trails all over. Follow the trail signage if you're looking to stick to 4.4 miles.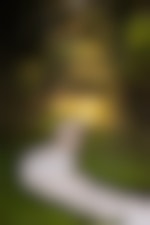 Distance: 2.1 miles
Elevation: 65 ft
Type: Loop
This fairly flat trail is well maintained and filled with crushed gravel, making it a great option for a more relaxed, accessible hike. There are several places where you can walk off the trail into large fields perfect for a picnic, yoga sesh, or tossing a frisbee. Bring a ball to play fetch with your pup!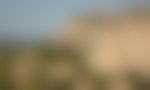 Distance: 5.13 miles
Elevation: 344 ft
Type: Loop
This dog-friendly trail is an excellent getaway for the whole family. On your way to the summit, you'll pass through boulder fields, sparse tree patches, lichen, and a plethora of desert vegetation. This hike offers stunning 360-degree views of Texas Hill Country from a wide, flat area perfect for a quick snack and a selfie.
Note: This hike is pet-friendly except for the summit. Plan to turn around beforehand to follow trail rules.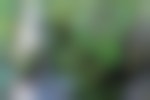 Distance: 3.23 miles
Elevation: 427 ft
Type: Out-and-Back
Head into Colorado Bend State Park to meander an arid desert and see 65-foot Gorman Falls. This cascading waterfall grows larger over time due to high carbon dioxide concentrations in the water. This unique makeup means it's considered a "living" waterfall. At the falls, the landscape changes into a gorgeous array of bright greens from the surrounding moss, ferns, and trees, a stark change from the rest of this desert trail!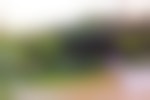 Distance: 3.81 miles
Elevation: 367 ft
Type: Loop
Trek through a stunning canyon on this loop trail to a spring-fed swimming hole! You'll encounter diverse vegetation here, including trees, cacti, and tall grasses. At the end of your hike, take a well-deserved and refreshing dip in the 8-foot spring-fed swimming hole. There is convenient parking at the trailhead, and visitors may take an out-and-back route straight to the swimming hole or make it a scenic loop through Spicewood Canyon (which also includes the swimming spot). Leashed dogs are welcome on this hike near Austin.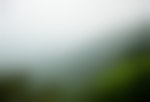 Distance: 0.46 miles
Elevation: 59 ft
Type: Loop
This hike is just a short climb up a series of natural and artificial stairs to the top, where you will have gorgeous sights of the city and surrounding forest. As one of the highest points in Austin, the city views don't get much better than from the summit of Mount Bonnell. Pack a lunch or a snack and take a relaxing break under the pavilion at the top.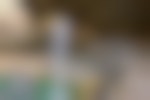 Distance: 0.46 miles
Elevation: 26 ft
Type: Loop
Take a short hike to this stunning natural pool surrounded by a cliff overhang. Relax on the small beach beside the pool, take a refreshing dip in the emerald water, or marvel as water rains down from the overhang. This hike is often busy since it's short and offers a chance to cool down, so expect to share it with other nature enthusiasts.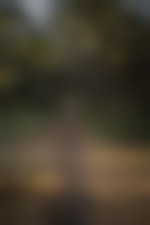 Distance: 5.1 miles
Elevation: 374 ft
Type: Out-and-Back
Head into Lakeway for a calm and reflective hike along this well-maintained neighborhood trail. Sit on the bench near the garden and waterfall and enjoy a peaceful moment to yourself. As with many hikes near Austin, this trail can get busy with people walking, running, jogging, and biking, so plan to arrive early if you want to get a parking spot at the trailhead. There are bathrooms available at the trailhead, and leashed dogs are allowed.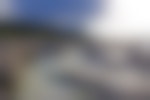 Distance: 0.6 miles
Elevation: 104 ft
Type: Loop

Visit Pedernales Falls State Park to see the beauty of the waterfall as it topples 50 feet over 3,000 feet of layered steps of limestone into the Pedernales River. Outbound users recommend wearing durable hiking shoes with good traction here, as the trail and area around the falls can be slippery. There is a small beach where you can relax by the water or explore the lush foliage.
Note: Consider looking into park rain amounts before going - the falls are most impressive in the spring when they have the most water.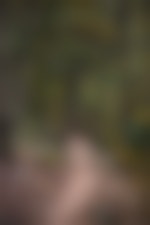 Distance: 2.31 miles
Elevation: 127 ft
Type: Point-to-Point
Take a break from the hustle and bustle in the city and head to this North Austin neighborhood trail. Walk under a shaded canopy of trees next to a small creek and keep an eye out for runners, cyclists, and wildlife sharing the path. Take this hike in the early morning or during sunset for a chance to see bats as they come and go from the bat houses stationed throughout the trail.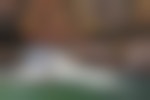 Distance: 3.23 miles
Elevation: 141 ft
Type: Out-and-Back
This popular hiking trail on the Barton Creek Greenbelt winds through the rolling hills following Barton Creek. It features Twin Falls and Sculpture Falls, which are popular for swimming, so come prepared to take a refreshing dive. In low moisture times, the falls stop running, so consider checking local rainfall amounts for the past month or two to get an idea of whether there is enough water for the falls to run. Look around the base of the falls for occasional signage on potentially dangerous algae. Obey these signs, as dogs and humans can get sick from these harmful blooms. This trail is not handicap-accessible.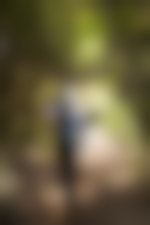 Distance: 3.1 miles
Elevation: 328 ft
Type: Out-and-Back
Following along Barton Creek, this shaded hike allows hikers to enjoy the shade of lush vegetation and an opportunity to cool down in the Hill of Life Dam. This hike is also a great connecting trail to Barton Springs and Lady Bird Lake for anyone looking for additional mileage. Expect parallel parking in the neighborhood surrounding the trailhead here. People mountain bike and run here, so be aware of your surroundings and stay to the right.


Cover photo by: Erin Newman-Mitchell
We want to acknowledge and thank the past, present, and future generations of all Native Nations and Indigenous Peoples whose ancestral lands we travel, explore, and play on. Always practice Leave No Trace ethics on your adventures and follow local regulations. Please explore responsibly!
Do you love the outdoors?
Yep, us too. That's why we send you the best local adventures, stories, and expert advice, right to your inbox.