Antelope Point Public Launch Ramp - Search Nearby - Added by Alex Thompson
Stand Up Paddle among the sandstone cliffs of Antelope Canyon on Lake Powell
Approximately 2.5 miles from the Antelope Point Marina docks to the end of the submerged portion of Antelope Canyon with the option of hiking further up the canyon once the water runs dry. I did not make it all the way to the end of the canyon, but the adventure was still absolutely worth it! There is plenty of parking in the marina parking lot. Entrance requires paid access to Glen Canyon National Recreation Area, which is an NPS unit. 
Two options for entering the canyon via paddleboard: 
Start from the Antelope Point Marina docks and paddle southwest along the cliffs ~0.5 - 1 mile to the entrance of Antelope Canyon. 
Park towards the south end of the parking lot and hike along the rocks about 0.5 miles to the entrance of Antelope Canyon. This method reduces the paddleboarding distance by 0.5 - 1 mile in Lake Powell, which was very choppy when I tried to paddleboard on it. Due to hiking with your paddleboard, this method is recommended only for those with inflatable boards. I carried mine in a backpack and inflated it on a flat section of rock at the entrance of Antelope Canyon. 
If you do not own a paddleboard or would like a paddle tour of Antelope Canyon by professionals, Lake Powell Paddleboards can provide both rentals and tours of Antelope Canyon. I stopped in their shop to ask for information and they were really nice! 
Tags
Stand Up Paddle
Bathrooms
Easy Parking
Scenic
Swimming Hole
Nearby Adventures
1.4 Miles Round Trip - 24 ft gain

Great Way To Explore The Area
My boyfriend and I rented a kayak and headed into antelope canyon for the day. Such a fun way to explore the canyon. It took us about 4.5 hours total with taking plenty of stops and eating lunch. Highly recommend
Free yourself in Tucson!
Calling all travelers, the free thinker and the free at heart. Discover a place where you can explore without boundaries.
Our natural landscape draws visitors outdoors where there is plenty of room to roam.
A bit off the beaten path, Tucson's unique attractions and accommodations beckon you to discover and explore and our arts and culture scene makes Tucson a place that's authentic and comfortable.
Savor the unapologetic passion for food that inspires Tucson's cuisine, or come as you are and experience our vibrant nightlife.
An oasis from the unoriginal and pretentious, Tucson is a place that you want to be. Let Tucson inspire the free spirit in you.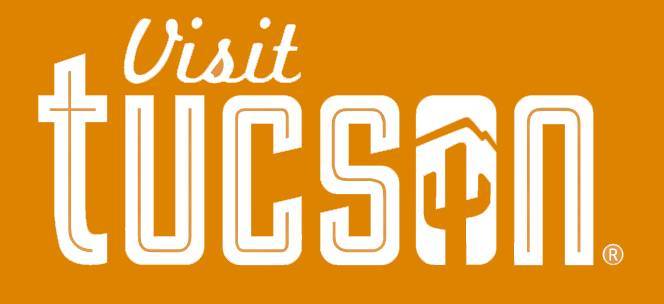 Visit Tucson