South Kaibab Trailhead - Search Nearby - Added by Jason Hatfield
Epic running in one of the world's greatest natural wonders. You'll get to experience the popular South Rim, secluded North Rim, and immense desert canyon all in one day, on foot!
This run is an extreme adventure and requires lots of planning and training. The risk for injury or heat related illness is high, so take precautions and don't run alone. Group sizes of 12-30 require a $175 permit from the NPS. These trails are popular with runners, hikers, and backpackers; please be respectful on the trail.
There are a few ways to run R2R2R, with the popular option being down South Kaibab, up North Kaibab, and up Bright Angel on the return. The distance for this route is slightly longer than returning to the South Kaibab TH. There is no vehicle access to the South Kaibab TH. It's a 2.4 mile run from the visitor center or a 10-minute shuttle ride. The shuttle leaves at 4:30 am and every half hour until 6am, and every 15 min after that until 1 hour after sunset. Average time to complete R2R2R is 13-15 hours. There is also a supply mule train that comes up South Kaibab in the morning, it usually starts between 8-11 and shouldn't impact early starters.
There are 3 year-round water locations: Phantom Ranch, Pump House and Indian Gardens as well as water at the South Rim trailheads. The rest are all seasonal with water usually available on the North Rim by May 15 (or when the rim is open to vehicle travel). As a general rule, the ideal times to run R2R2R are early April to mid-May, and late September to late October. Temperatures during this time can approach freezing at the rims and over 110˚F in the canyon. You can escape this heat in the winter but do not risk running on snowy days. Summer is not an option due to the extreme heat throughout the day.
Other guidelines and info:
The Grand Canyon ecosystem is stark, bountiful, and fragile at the same time. Please respect the trails and follow leave-no-trace guidelines.
If you have a large group, split into smaller sub-groups to limit trail impact.
Mule trains have the right of way.
Communicate to other trail users as you approach them to minimize surprises.
Down South Kaibab - Up Bright Angel Trail (45 Miles)
Down Bright Angel - Up Bright Angel Trail (47 Miles)
Down South Kaibab - Up South Kaibab Trail (42 Miles)
This run can be a life-changing event and if you're properly prepared, incredibly fun!
Tags
Fitness
Running
River
Scenic
Waterfall
Wildlife
Details
45 Miles
11000 ft elevation gain
Out-and-Back Trail
Nearby Adventures
17.3 Miles Round Trip - 4314 ft gain
3.1 Miles Round Trip - 1158 ft gain
4 Miles Round Trip - 2527 ft gain
11 Miles Round Trip - 3973 ft gain
Awesome for a first-time ultra runner
I completed this run on Oct 31 of last year and encountered a couple of problems, most important being water shut-offs. To anyone trying this as their first ultra (like me), I recommend purchasing a shuttle ticket from the North Rim just as insurance. At that time of the year shuttles only ran once a day, and even though I didn't use it, I'm glad I had a ticket - you need to purchase in advance. Also, exactly one week to the day after we completed this, I saw people posting photos of the trail completely covered in ice towards the North Rim. Be sure to check weather & NP updates! This FB group is a great resource too: https://www.facebook.com/groups/grandcanyonr2r2rrun/ P.S. Try the lemonade at Phantom Ranch! It's the best!
Free yourself in Tucson!
Calling all travelers, the free thinker and the free at heart. Discover a place where you can explore without boundaries.
Our natural landscape draws visitors outdoors where there is plenty of room to roam.
A bit off the beaten path, Tucson's unique attractions and accommodations beckon you to discover and explore and our arts and culture scene makes Tucson a place that's authentic and comfortable.
Savor the unapologetic passion for food that inspires Tucson's cuisine, or come as you are and experience our vibrant nightlife.
An oasis from the unoriginal and pretentious, Tucson is a place that you want to be. Let Tucson inspire the free spirit in you.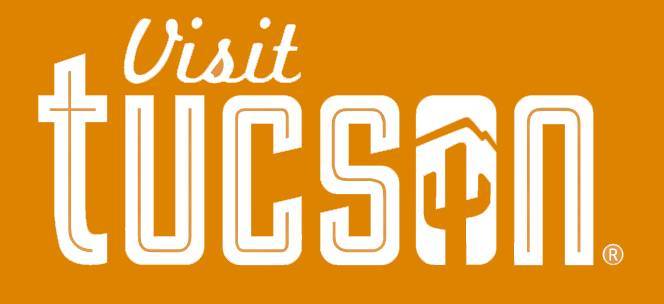 Visit Tucson