South Kaibab Trailhead - Search Nearby - Added by Tiffany Nguyen
Cremation Canyon is a great remote location for backpackers to get away from the crowds in the Grand Canyon. It offers stunning views and awesome wilderness camping right next to the canyon corridor. Set up camp just a hundred feet from the cliff's edge with panoramic views of the Colorado River. Depending on the time of year, it's possible to be the only group camping here.
The Grand Canyon is over 277 miles long and is full of unique geological formations in all sorts of colors. One of the most striking aspects of the Grand Canyon is its immense scale and the dynamic landscapes it has to offer. There's something about it that makes it extremely difficult to fully capture the scale of it all through photos. The Grand Canyon definitely cannot be fully appreciated with just a brief stop at the top rim. There's so much to explore and every nook and cranny is an invitation for adventure. Before heading out, make sure you check with the Backcountry Office for permits and other backcountry information like trail conditions and the latest water reports.
Backpacking from the South Rim to the Colorado River is something that everyone should experience at least once in their life. There are many different routes you can take but I would highly recommend the South Kaibab to Cremation Canyon. Starting from the trailhead, it's a quick descent with big elevation loss. After 4.5 miles, you'll reach the Tonto trail at which point you'll follow the right fork to the east. There's no water or shade on the Tonto trail so be sure to pack enough water for drinking and cooking needs. After another 1-1.5 miles miles, you'll reach the at large camping area. Find a nice flat area, set up camp, and admire the incredible glow drift across the canyon walls as the sun sets.
You can turn back here and no doubt be satisfied, but if you have the time and energy, I'd highly recommend continuing on to Utah Flats.
Tags
Chillin
Camping
Photography
Backpacking
Hiking
Scenic
Details
11 Miles
3973 ft elevation gain
Out-and-Back Trail
Nearby Adventures
17.3 Miles Round Trip - 4314 ft gain
3.1 Miles Round Trip - 1158 ft gain
4 Miles Round Trip - 2527 ft gain
45 Miles Round Trip - 11000 ft gain

Great place but bad description
I've not done the backpack trip described but I have hiked the south Kaibab trail many times and up to Utah Flats once and much got left out of how to get to the flats from cremation canyon!!! To do that you need to go back to the south Kaibab,follow it all to the Colorado River and cross the black bridge to the other side. Then follow the trail west going to phantom ranch. If you're bound and determined to get to the flats I highly recommend you find a ranger down there and ask them about that trail. Going up to that saddle is not only steep but lots of loose dirt and gravel, so it disappears easily after rains. People do backpack that trail but not often enough to keep it visible on the lower part. Hopefully anyone who wants to do this will do their research.
Free yourself in Tucson!
Calling all travelers, the free thinker and the free at heart. Discover a place where you can explore without boundaries.
Our natural landscape draws visitors outdoors where there is plenty of room to roam.
A bit off the beaten path, Tucson's unique attractions and accommodations beckon you to discover and explore and our arts and culture scene makes Tucson a place that's authentic and comfortable.
Savor the unapologetic passion for food that inspires Tucson's cuisine, or come as you are and experience our vibrant nightlife.
An oasis from the unoriginal and pretentious, Tucson is a place that you want to be. Let Tucson inspire the free spirit in you.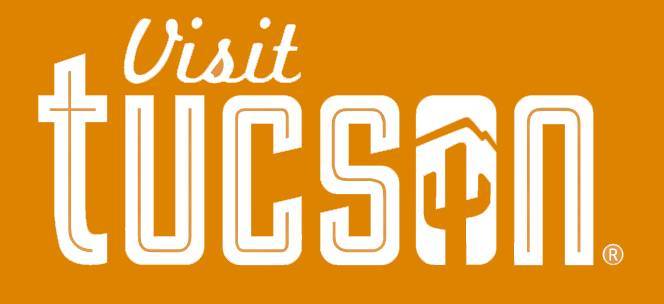 Visit Tucson