Desert View Watchtower - Search Nearby - Added by Edward Webb
Visit the Desert View Watchtower see a design from the Ancestral Puebloans. Don't forget to catch the view of the Grand Canyon at the top of the 70-foot structure.
While not a replica of any known watchtower along the Grand Canyon, the Desert View Watchtower is an art installation to honor the Hopi Native Americans. The watchtower was designed by Mary Colter, the same woman responsible for the Bright Angel Lodge renovations in 1935. Much of the painting within the tower was done by Fred Kabotie, a Hopi from second Mesa with the ceiling images done by Fred Geary.
Going up into the Desert View Watchtower is completely free. In the tower you will be able to see the unique combination of Native American and Euro-American symbolism which serves as an example of how cultural groups have interacted in areas such as the Grand Canyon. 
The tower also boasts some amazing views of the Grand Canyon and Colorado River. The panoramic views atop the 70-foot structure are worth the trip to the top, even on a busy day.
Don't forget to stay and photograph a sunset while you're here!
A more detailed history of the Watchtower can be found here thanks to the National Park Service.
Friendly reminder: the road to the Desert View Watchtower is open year round, but the park sometimes closes the road due to snow. 
Tags
Chillin
Photography
Easy Parking
Family Friendly
Food Nearby
Forest
Groups
Scenic
Nearby Adventures
18 Miles Round Trip - 4900 ft gain

Amazing views of the Grand Canyon
This was the first stop we made upon arriving to the Grand Canyon and it did not disappoint. The views from here are absolutely amazing, the edge is safeguarded and friendly for all ages, wheelchair accessible and there are food and souvenir options. This stop does get crowded - the watchtower gets backed up with people going up the stairs to the various lookouts. I recommend you check out another viewpoint if this one is backed up.
Free yourself in Tucson!
Calling all travelers, the free thinker and the free at heart. Discover a place where you can explore without boundaries.
Our natural landscape draws visitors outdoors where there is plenty of room to roam.
A bit off the beaten path, Tucson's unique attractions and accommodations beckon you to discover and explore and our arts and culture scene makes Tucson a place that's authentic and comfortable.
Savor the unapologetic passion for food that inspires Tucson's cuisine, or come as you are and experience our vibrant nightlife.
An oasis from the unoriginal and pretentious, Tucson is a place that you want to be. Let Tucson inspire the free spirit in you.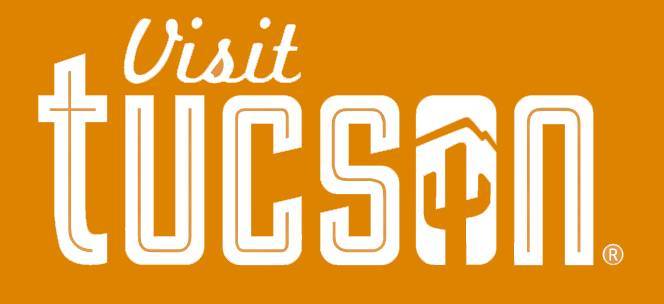 Visit Tucson