Desert View Visitor Center Trail - Search Nearby - Added by Michael Strickland
Chances for rainbows, lightning, and incredible light. Beautiful panoramic views of the Grand Canyon. Low light pollution for amazing night skies. Little to no hiking if photographing from viewpoints. Duration: A few hours or overnight if you're camping.
Being in the right place at the right time is the biggest challenge when attempting to photograph the monsoons at the Grand Canyon. Paying careful attention to the weather patterns throughout the day can help, but your best bet is to watch the clouds, pick a viewpoint, and take your chances. A few tips to help out:

1) If you want rainbows, head to the west end of the park and set up with the sun towards your back. From this area, the sun lines up well with the canyon during the summer. Head far enough west and you have to catch a bus to get to certain overlooks, so make sure to plan well enough in advance.

2) If you're looking to try to photograph into the sun, head towards Lipan or Desert View overlooks. You'll be looking down the canyon towards the sun and both overlooks offer panoramic vistas of the canyon.

Tip:
Lightning! I cannot stress this enough. If you hear thunder less than seven seconds after you've seen the lightning, head to safety IMMEDIATELY.
There is always danger when photographing weather of any kind, particularly thunderstorms. In Grand Canyon, there are always chances of flash floods, lightning, and hail, so being prepared and knowing what to do ahead of time is always important.
Tags
Camping
Photography
Hiking
Easy Parking
Groups
Scenic
Wildlife

Can't get any better
If you happen to get lucky with weather, you'll be in for a treat! We were prepared with rain gear and hiked down the bright angel trail a little ways. After the storm passed a beautiful rainbow stretched across the canyon.The icing on the cake...we crossed paths with a big horn sheep on the trail. Epic Stop!
More than a hole in the ground
Monsoons anywhere in AZ are worth photographing, but if you can pair it with arguably the grandest (...) view on earth you can get some very dramatic photos. The visual experience without a camera is worth every moment as well.
The storms and color at the GC are intense. Even if it looks like the clouds might obscure sunrise or sunset be prepared, I've had hidden breaks result in some of the best sunsets/sunrises of my life.
Free yourself in Tucson!
Calling all travelers, the free thinker and the free at heart. Discover a place where you can explore without boundaries.
Our natural landscape draws visitors outdoors where there is plenty of room to roam.
A bit off the beaten path, Tucson's unique attractions and accommodations beckon you to discover and explore and our arts and culture scene makes Tucson a place that's authentic and comfortable.
Savor the unapologetic passion for food that inspires Tucson's cuisine, or come as you are and experience our vibrant nightlife.
An oasis from the unoriginal and pretentious, Tucson is a place that you want to be. Let Tucson inspire the free spirit in you.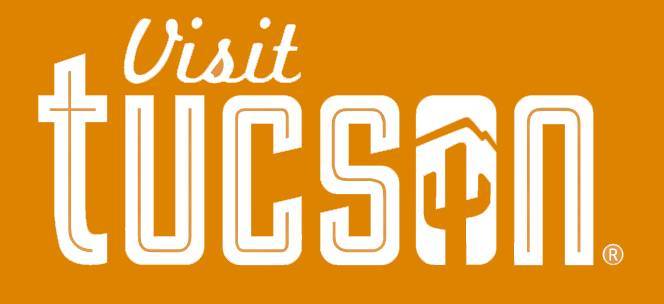 Visit Tucson