Paria Plateau Trailhead - Search Nearby - Added by David Kingham
The twisting and turning rocks of White Pocket are amazing. There is a variety of colors to make it a photographers paradise. Hardly any people which makes it a must for photographers. 4 mile roundtrip hike.
White Pocket is extremely difficult to access due to the road leading to it. There are sections with very deep, soft sand going uphill! You must have a high clearance 4WD vehicle and air down your tires to have any hope of making it here. Do not take this lightly, a tow bill will cost you a minimum of $1,000. When you reach the trailhead, it is short hike into the White Pocket to the west, an easy hike even with uneven terrain through the rock. There is no permit or fee required due to the remoteness of the area. If there has been rain recently, do not attempt this, the House Rock Valley Road is clay and turns into an epic disaster when wet.
Please visit the Paria Contact Station which is located south of Highway 89 between mile post 21 and 22, between Kanab and Page, Arizona for directions and current conditions.
Tags
Chillin
Camping
Photography
Hiking
Dog Friendly
Scenic
Details
4 Miles
Out-and-Back Trail
Nearby Adventures
8 Miles Round Trip - 1400 ft gain

Still one of my faves
I hope they keep the roads rough because this place is still a hidden gem!
One of the most pristine places in the Southwest
Of course make sure for you have a 4x4 and follow the roads carefully. GPS will help. There are multiple roads to get there which can be a challenge. Also be sure to print out your maps before you go because there isn't cell service out there. You can search online for directions. Depending on the season there is a possibly for deep sand so be aware. But once you get there and see it for yourself you're jaw will be hard to pull off the ground! I can't wait to head back.

Off the beaten path for now...
Find solitude mid-week and nevermind the fuss over the Coyote Buttes permits. Go in Spring or Fall for better hopes of diffuse light midday. Heed the warnings and make sure you have a suitable vehicle or hire a guide.
Free yourself in Tucson!
Calling all travelers, the free thinker and the free at heart. Discover a place where you can explore without boundaries.
Our natural landscape draws visitors outdoors where there is plenty of room to roam.
A bit off the beaten path, Tucson's unique attractions and accommodations beckon you to discover and explore and our arts and culture scene makes Tucson a place that's authentic and comfortable.
Savor the unapologetic passion for food that inspires Tucson's cuisine, or come as you are and experience our vibrant nightlife.
An oasis from the unoriginal and pretentious, Tucson is a place that you want to be. Let Tucson inspire the free spirit in you.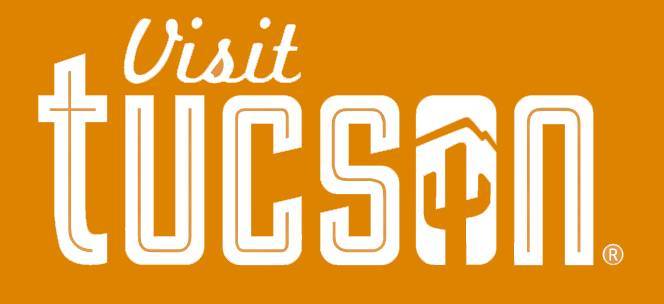 Visit Tucson