Wave Cave Trail - Search Nearby - Added by Sri Gangam
The Wave Cave offers the best scenery the Superstition Mountains have to offer. Make sure to take a picture. 
From the trail-head you will follow the old and wide dirt road for a while until you reach the wilderness fence line. It's easy to get lost. When you reach the fence there's an area to go through. It's difficult to see. Make sure you look closely. DO NOT follow the signs that say "trail". Once you get through the fence, just pay close attention to the cairns. Once you get past all that, the end is an awesome view from a larger than expected cave. The ascent basically gets steeper the closer you get. It's a great adventure!
Tags
Hiking
Scenic
Details
3.5 Miles
990 ft elevation gain
Out-and-Back Trail
Nearby Adventures
9.5 Miles Round Trip - 3600 ft gain
15 Miles Round Trip - 600 ft gain
6 Miles Round Trip - 500 ft gain

Great Short Hike Close to the Valley
After walking a ways from the trailhead, you will see a Wave Cave sign, enter through the orange zig zag gate in the fence. It is a fairly easy hike but the last 1/4 mile gets your heart pumping a bit. Definitely ok for kids (10 and over). The trail isn't marked well but fairly easy to follow. I got off it for about 30 seconds and then realized it and hooked back up with the trail. Very scenic hike and the cave was bigger than I thought it would be. I'm in pretty good shape and it took me less than an hour up and about 40 minutes down (stopping to take pictures each way). Wear hiking boots if possible, there is some slippery gravel up top and gets a bit steep. Enjoy!

Additional details to be aware of for wave cave hike
This is NOT for beginners and will be difficult for some intermediate hikers as well if you plan to make it all the way to the cave. There is not a restroom or water at the entrance of this trail. Closest restroom is at Peralta trail. Must make sure you have plenty of water and dress in layers as you will get hot even in the winter. There are portions of this trail that will require slow pace and use of hands and feet to move up and forward. Additional advice-look at a map to understand the topography before you go since this trail is not well marked.

Nice quick hike.
The trail was well pretty well worn in. As of yesterday I only saw one cairn and it was before the fence. The parking lot was full when we got there but we had the cave to ourselves. I bet it gets pretty busy on weekdays though.
Free yourself in Tucson!
Calling all travelers, the free thinker and the free at heart. Discover a place where you can explore without boundaries.
Our natural landscape draws visitors outdoors where there is plenty of room to roam.
A bit off the beaten path, Tucson's unique attractions and accommodations beckon you to discover and explore and our arts and culture scene makes Tucson a place that's authentic and comfortable.
Savor the unapologetic passion for food that inspires Tucson's cuisine, or come as you are and experience our vibrant nightlife.
An oasis from the unoriginal and pretentious, Tucson is a place that you want to be. Let Tucson inspire the free spirit in you.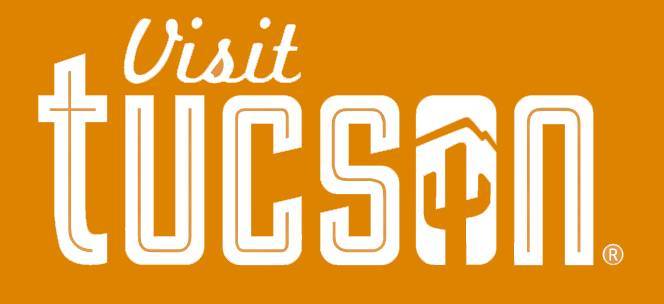 Visit Tucson