North Kaibab Trail, Grand Canyon NP - Search Nearby - Added by Jake Young
Hike to a secluded waterfall oasis in Grand Canyon National Park. The falls provide a wonderful juxtaposition to the hot and dry environment of the canyon. 
Although this hike can feasibly done in a day, it is highly recommended that you spend more than one day in this area and visit the falls as a side trip on a larger trip. The closest campsites to Ribbon Falls are Cottonwood Campground and the Bright Angel Campground at Phantom Ranch. 
Ribbon Falls is on the North Kaibab Trail which has a trailhead at the North Rim of the Grand Canyon. The trailhead is located roughly 1.5 miles from the Grand Canyon Lodge. 

Ribbon Falls is a 8.4 mile hike from the North Kaibab Trailhead and 5.2 miles from Phantom Ranch. The trail loses 4521 feet from the North Rim as you pass the Supai Tunnel, Roaring Springs, Manzanita Rest Area and the Cottonwood Campground. There is seasonally available potable water at each of the previously mentioned areas. 

After passing the Cottonwood Campground, look for a sign pointing to Ribbon Falls. It takes about 20 minutes to reach the falls after leaving the main trail. If approaching from the North Rim, there is a foot bridge that takes you across Bright Angel Creek. If you are approaching from Phantom Ranch, it is possible to take a spur trail that crosses the creek without the use of the bridge. However, this route should not be attempted if there has been a recent rain storm. 


This hike should not be taken lightly. The total mileage of the hike is 16.8 miles with a total elevation change of 9042 feet. If you are hiking or backpacking in the summer, get an early start to avoid the peak heat of the day. Bring a large amount of water and caloric foods to ensure you don't succumb to dehydration or hyponatremia. It is also recommended to constantly soak your clothing to keep cool. 

The Ribbon Falls area is a in a small canyon filled with lush vegetation. This area is an extremely fragile environment so be sure to stay on the designated trails and treat the falls with respect. 
Tags
Chillin
Camping
Photography
Backpacking
Hiking
River
Romantic
Scenic
Waterfall
Wildflowers
Swimming Hole
Details
16.8 Miles
4521 ft elevation gain
Out-and-Back Trail
Nearby Adventures
47 Miles Round Trip - 10141 ft gain
Free yourself in Tucson!
Calling all travelers, the free thinker and the free at heart. Discover a place where you can explore without boundaries.
Our natural landscape draws visitors outdoors where there is plenty of room to roam.
A bit off the beaten path, Tucson's unique attractions and accommodations beckon you to discover and explore and our arts and culture scene makes Tucson a place that's authentic and comfortable.
Savor the unapologetic passion for food that inspires Tucson's cuisine, or come as you are and experience our vibrant nightlife.
An oasis from the unoriginal and pretentious, Tucson is a place that you want to be. Let Tucson inspire the free spirit in you.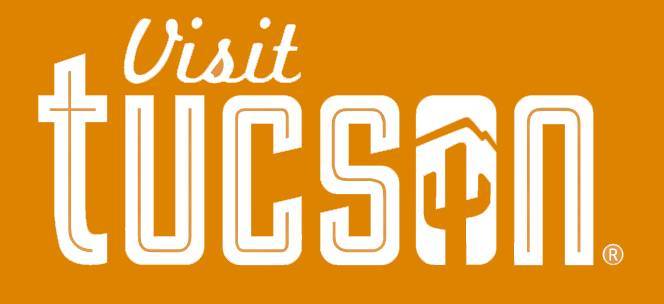 Visit Tucson