Sunrise Trail - Search Nearby - Added by Kevin Kaminski
Great hike in the Arizona valley to see a more untouched Sonoran Desert, and a summit with 360 degree views.Also a great hike to catch the sunrise and sunset.
SunrisePeak,alsoknown as Sunrise Trail, is located at the residential foothills ofthe McDowell Mountains in Scottsdale,Arizona.The trail will start next to a residential neighborhood,butafter about a quarter mile you'll be immersed in the pristine SonoranDesert. The trail will lead you to the saddle of the mountain atabout 1.6 miles. Leadingupto the saddle, make sure to take in two view points half way up. Onceyou reach the saddle you'll have another quarter mile until you reachthe summit. This steep section will give your calves a prettygood workout. Once you reach the summit, you'll enjoy 360 degreeviews over the Arizona Valley. As a side note,I'veactually never hiked this trail at sunrise- kind of sad sinceit's called Sunrise Peak, but I have done this hike many times forsunset, and let me say it doesn't disappoint. 
Tags
Fitness
Photography
Mountain Biking
Running
Hiking
Dog Friendly
Easy Parking
Scenic
Details
3.8 Miles
1200 ft elevation gain
Out-and-Back Trail
Nearby Adventures
5.5 Miles Round Trip - 591 ft gain
4.5 Miles Round Trip - 650 ft gain

Beautiful hike
Starting with the trailhead, the guides were nice and I appreciate the maps provided. The trail path was wide and clearly marked although the last portion to get to the peak was narrow and a bit of a scramble (totally worth it). Beautiful scenery and lots of photo worthy views.

Sunrise From The Top
This hike was amazing! I was hoping to see the entire sunrise from peak, however, the gates to the parking lot didn't open until 5:25am so I had to scurry to the top to see the last of it. I got there just in time! The views were beautiful the entire way up!

Views For Days
Great hike. Moderate hike except the last quarter mile to the peak. The 360 degree views from the top are amazing.
Free yourself in Tucson!
Calling all travelers, the free thinker and the free at heart. Discover a place where you can explore without boundaries.
Our natural landscape draws visitors outdoors where there is plenty of room to roam.
A bit off the beaten path, Tucson's unique attractions and accommodations beckon you to discover and explore and our arts and culture scene makes Tucson a place that's authentic and comfortable.
Savor the unapologetic passion for food that inspires Tucson's cuisine, or come as you are and experience our vibrant nightlife.
An oasis from the unoriginal and pretentious, Tucson is a place that you want to be. Let Tucson inspire the free spirit in you.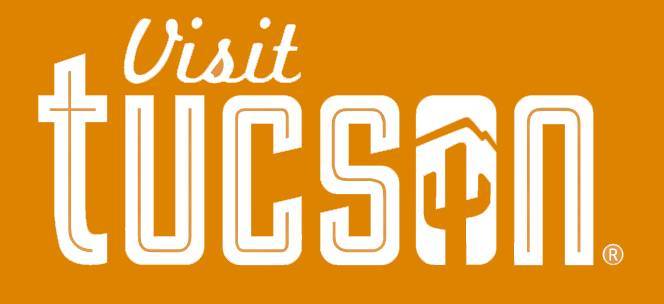 Visit Tucson