Soldier's Pass Trailhead - Search Nearby - Added by Edward Webb
An out-and-back, friendly family, hike that is moderately trafficked compared to some of the other more popular trails in Sedona.
Starting at the trailhead is a parking lot for around 14 vehicles, arrive early in the morning if you want to be guaranteed a parking spot. Otherwise the hike starts off relatively easy with a quick stop at Devil's Kitchen; a big hole in the ground where a rock has now fallen in (see pictures).
Along the trail you'll see the Seven Sacred Pools; the pools which will always contain water, even in the hottest parts of the Arizona summer. This location is easy to miss as you're walking the trail, but if you know to look for it once you get to the big open rock area about a 1/8 mile into the hike you can't miss it.
The 500 foot easy climb is actually considered "finished" once you reach a mesa after getting on the Brins Mesa Trail for a ways; where you will find a small path to the mesa on the right before you reach the summit up ahead. Here you'll be able to spend some time in solitude and to take in the view of the surrounding area. So don't just turn around when you see the end of Soldier's Pass, the real treat is just up ahead! 
Tags
Photography
Hiking
Family Friendly
Forest
Groups
Scenic
Details
2 Miles
499 ft elevation gain
Out-and-Back Trail
Nearby Adventures
6 Miles Round Trip - 300 ft gain
2 Miles Round Trip - 400 ft gain
4 Miles Round Trip - 400 ft gain
9.5 Miles Round Trip - 2600 ft gain

Great Day-Hike
The only reason this trail doesn't get 5 stars from me is that (if you're not using a GPS/app) it can be difficult to find your way back to the correct parking lot. It's beautiful, and if you're lucky enough to go shortly after rainfall, the pools are filled enough to take off your shoes and relax before finishing the loop.
Free yourself in Tucson!
Calling all travelers, the free thinker and the free at heart. Discover a place where you can explore without boundaries.
Our natural landscape draws visitors outdoors where there is plenty of room to roam.
A bit off the beaten path, Tucson's unique attractions and accommodations beckon you to discover and explore and our arts and culture scene makes Tucson a place that's authentic and comfortable.
Savor the unapologetic passion for food that inspires Tucson's cuisine, or come as you are and experience our vibrant nightlife.
An oasis from the unoriginal and pretentious, Tucson is a place that you want to be. Let Tucson inspire the free spirit in you.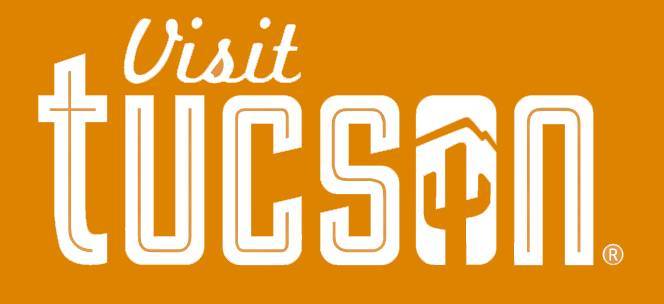 Visit Tucson