Mojave Picnic Area & Trailhead - Search Nearby - Added by Nick Tort
Mojave Trail #200 is like Piestewa Peak's little brother that gets less attention but still packs quite the punch. If you're looking to pump a quick summit with some challenging elevation gain, minimal miles, and excellent views all while avoiding the traffic line, this is the one!
The entrance for the Piestewa Peak area is located at 2701 E. Squaw Peak Drive. The Mojave Picnic Area & Trailhead is the first parking area on the right. This is a very popular trail when the outside temps drop a bit so get there early for sunset hikes to ease parking.
The trail begins on the north side of the Mojave parking area and heads east from there. After a short distance the trail bends slightly south and begins a moderate sloping climb.
At the mini saddle (.4 miles in), you will hit the junction for the Mojave Connector Trail veering off left. Taking this will connect you to another killer hike (Quartz Ridge) - from there, you can tie together an infinite amount of loops and twists.
For this hike, stay to the right, following the trail a sit traverses around the west side of a small prominence where it continues to climb toward a higher peak. The last section of this climb is a couple short but steep switchback leading to your summit view. This is an ideal spot to kick back and enjoy an Arizona sunset as it gives you 180 panoramic views of the entire city valley with South Mountain as a backdrop in front of you, and the expansive and beautiful Phoenix Mountain Preserve range behind you.
From here, you can either head back the way you hiked in, or continue down 200A which will lead you right back to the ramadas at the Mojave Picnic Area where your adventure began.
This is a perfect spot for trail running as the majority of the trail itself is relatively flat, except for the last bit before the summit.
Tags
Fitness
Chillin
Photography
Running
Hiking
Bathrooms
Dog Friendly
Easy Parking
Family Friendly
Groups
Picnic Area
Scenic
Details
1.2 Miles
300 ft elevation gain
Out-and-Back Trail
Nearby Adventures
1.1 Miles Round Trip - 165 ft gain
1.8 Miles Round Trip - 900 ft gain
3.7 Miles Round Trip - 1213 ft gain

No dogs allowed on the trail 12/5/18
I'm not sure when the trail was dog friendly but today there was a sign that said dogs are not allowed on the trail.
Free yourself in Tucson!
Calling all travelers, the free thinker and the free at heart. Discover a place where you can explore without boundaries.
Our natural landscape draws visitors outdoors where there is plenty of room to roam.
A bit off the beaten path, Tucson's unique attractions and accommodations beckon you to discover and explore and our arts and culture scene makes Tucson a place that's authentic and comfortable.
Savor the unapologetic passion for food that inspires Tucson's cuisine, or come as you are and experience our vibrant nightlife.
An oasis from the unoriginal and pretentious, Tucson is a place that you want to be. Let Tucson inspire the free spirit in you.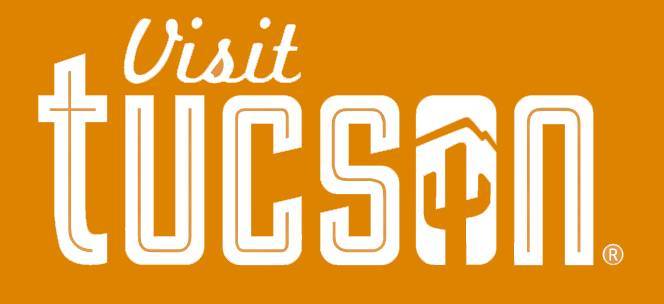 Visit Tucson