Aspen Corner - Search Nearby - Added by John Maurizi
Alpine meadows and Aspen trees define this beautiful out and back 7 mile hike along the 800 mile Arizona Trail. Early mornings are perfect for a hike or trail run.
I started this hike at 7:00am. It was a perfect time of day. The sky was clear and the air was cool. I chose this section of the Arizona National Scenic Trail because I heard it passes through beautiful prairie and stands of Ponderosa Pine and Aspen trees. The trail did not disappoint!
I started at Aspen Corner. This trailhead is on SnowBowl road just before the ski resort. The altitude is 8800 feet but
fortunately most of the trail is relatively flat. You walk a .3 mile long connector trail from the roadside parking. When you reach the Arizona Trail, turn right. The trail junctions are well marked. The trail continues through Aspen, open fields and pine trees. Words can't explain the feeling of hiking this type of countryside. It takes me to a special feeling I seldom feel these days when hiking. Maybe because I hike so much. But this scenery is new to me.
After about 3.5 miles you reach a trail junction with the Bismark Lake Trail. I opted to turn back here. The Arizona Trail continues to the north until you reach Utah. I would definitely hike this trail again as well as others like it in the area. Early morning is best to avoid the people and have a better chance of clear blue sky.

Tags
Photography
Hiking
Scenic
Details
7 Miles
500 ft elevation gain
Out-and-Back Trail
Nearby Adventures
1.8 Miles Round Trip - 300 ft gain
8.4 Miles Round Trip - 3335 ft gain
12.4 Miles Round Trip - 3300 ft gain
7 Miles Round Trip - 1960 ft gain
Free yourself in Tucson!
Calling all travelers, the free thinker and the free at heart. Discover a place where you can explore without boundaries.
Our natural landscape draws visitors outdoors where there is plenty of room to roam.
A bit off the beaten path, Tucson's unique attractions and accommodations beckon you to discover and explore and our arts and culture scene makes Tucson a place that's authentic and comfortable.
Savor the unapologetic passion for food that inspires Tucson's cuisine, or come as you are and experience our vibrant nightlife.
An oasis from the unoriginal and pretentious, Tucson is a place that you want to be. Let Tucson inspire the free spirit in you.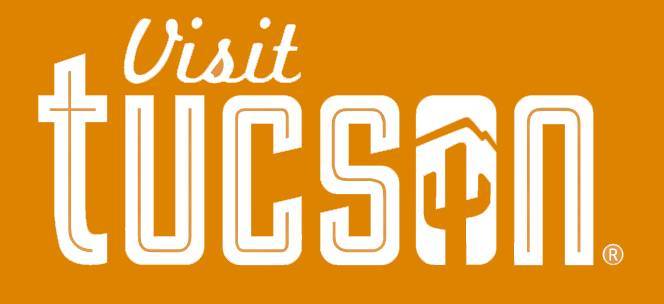 Visit Tucson