Lost Dutchman SP Entrance - Search Nearby - Added by Kevin Kaminski
Easy access to a number of hiking and mountain biking trails leading into the Superstition Mountains, lots of facilities, epic sunset views, dog friendly
Lost Dutchman State Park is located near the Superstition Mountains in central Phoenix, about 40 miles from Phoenix. There is a $7 day use fee to enter the park, which is waived if you're camping ($15/night). The park offers 134 campsites, each with a picnic table, barbeque grill, and fire pit, and 68 equipped with electric hook-ups and water. There are a number of campground facilities, including two shower buildings, numerous restrooms, a dishwashing station, and a gift shop. The campsites themselves are spacious and not too close to one another, but the overflow campsites are a bit small (just enough room for a tent, but not much else).
The best part about camping at Lost Dutchman State Park is the number of outdoor activities at your fingertips! Several hiking trails lead from the campground into the Superstition Wilderness. If you're looking for an easy, scenic hike, the Treasure Loop trail will give you great views of the Superstitions without too much elevation change. For those of you looking for more of a challenge, take the popular Siphon Draw trail to the Flatiron summit. This trail is a leg-burner with some scrambling at the end, but the views from the top are definitely worth the effort.
From both of these trails, you can also access a few trad and sport climbing routes, including the Razor's Edge of "The Hand." The park also has four miles of mountain bike singletrack - rated beginner to intermediate - at the base of the Superstition Mountains.
Tags
Rock Climbing
Chillin
Camping
Photography
Mountain Biking
Running
Hiking
Bathrooms
Dog Friendly
Easy Parking
Family Friendly
Food Nearby
Groups
Picnic Area
Scenic
Wildflowers
Nearby Adventures
2.4 Miles Round Trip - 460 ft gain
6.5 Miles Round Trip - 2781 ft gain

Phoenix Getaway
I camped here on my way home from a meeting in phoenix (I live in Tucson). It was gorgeous! Lots of trails. I want to go back...

Nice campground
This campground has very nice amenities. It was really nice to be able to have a free hot shower after a long hike. My only complaint is that it was very loud these past couple of nights. I'd definitely bring earplugs if you're a light sleeper.
Superb Value!
Stunning views of cholla, saguaro, and the Superstitions. Large campsites and showers. Only $15! If you're on the road a lot you realize what a great deal this is. I was able to capture stunning images only a couple minutes walk from my campsite the camping fee covers the park entrance fee too!
Free yourself in Tucson!
Calling all travelers, the free thinker and the free at heart. Discover a place where you can explore without boundaries.
Our natural landscape draws visitors outdoors where there is plenty of room to roam.
A bit off the beaten path, Tucson's unique attractions and accommodations beckon you to discover and explore and our arts and culture scene makes Tucson a place that's authentic and comfortable.
Savor the unapologetic passion for food that inspires Tucson's cuisine, or come as you are and experience our vibrant nightlife.
An oasis from the unoriginal and pretentious, Tucson is a place that you want to be. Let Tucson inspire the free spirit in you.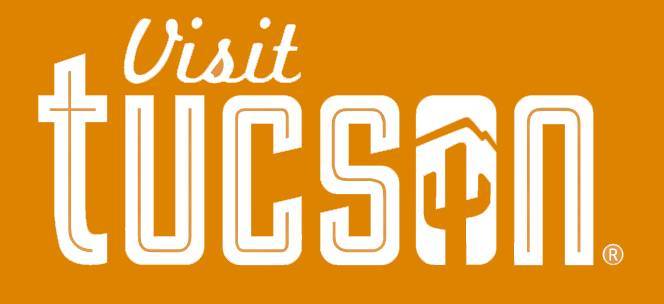 Visit Tucson