Top Spots in and near Perry
Lee, Florida

This natural spring is easily one of the best hidden gems in Florida. The pool of water is crystal clear for swimming, scuba-diving, and jumping in from off on a cliff to the side. The water is also about 70 degrees - a perfect compliment to the hot, humid climate of Florida. A rip current in the...

Read more

Wakulla County, Florida

There are multiple out-and-back and loop hikes in this wildlife refuge, but the main attraction is the lighthouse along the Gulf Coast. Right next to the lighthouse is a pond where you are guaranteed to see several alligators. If you hike to the end of the levy across from the lighthouse you can ...

Read more

O'Brien, Florida

At Ichetucknee Springs State Park, there are 2 main entrances - to get to Blue Hole (aka Jug Hole), go to the NORTH entrance. This is also where the main headspring is. If you accidentally go to the south entrance, you are only a few miles away, don't worry! Ask for directions at the guard shack....

Read more

Escape to the Sunshine
VISIT FLORIDA, serves as Florida's official source for travel planning. What can be discovered beyond Florida's 825 miles of beaches? How about 320 freshwater springs, 175 state parks, infinite mangrove tunnels and hidden caverns. Let your adventure begin. Follow Your Sunshine.

Learn More
Camping and Lodging in Perry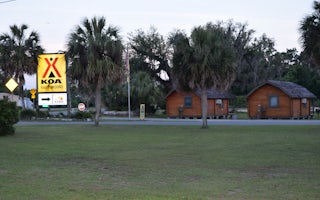 Perry, Florida
The Big Bend area offers fishing, hunting, canoeing, scalloping (July - September) and unspoiled beaches just a short drive away. The Per...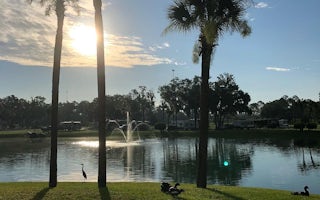 Jennings, Florida
The Reinard Family welcomes you to the Jennings KOA Holiday. Situated conveniently at the Florida Georgia Line, Jennings KOA is your Gate...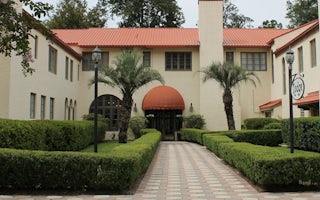 Wakulla Springs, Florida
Enjoy a unique stay beside the world's deepest freshwater spring. Located inside the Wakulla State Park, its architecture and all of its ...
From $109 / night
Guides, Insights and Stories from Perry