24 Hours in Havasupai: Havasu Falls, Mooney Falls and Beaver Falls
Bucket List...that's exactly what this place was for me and after going, it is still on there because I'm determined to go back and explore more of the reservation.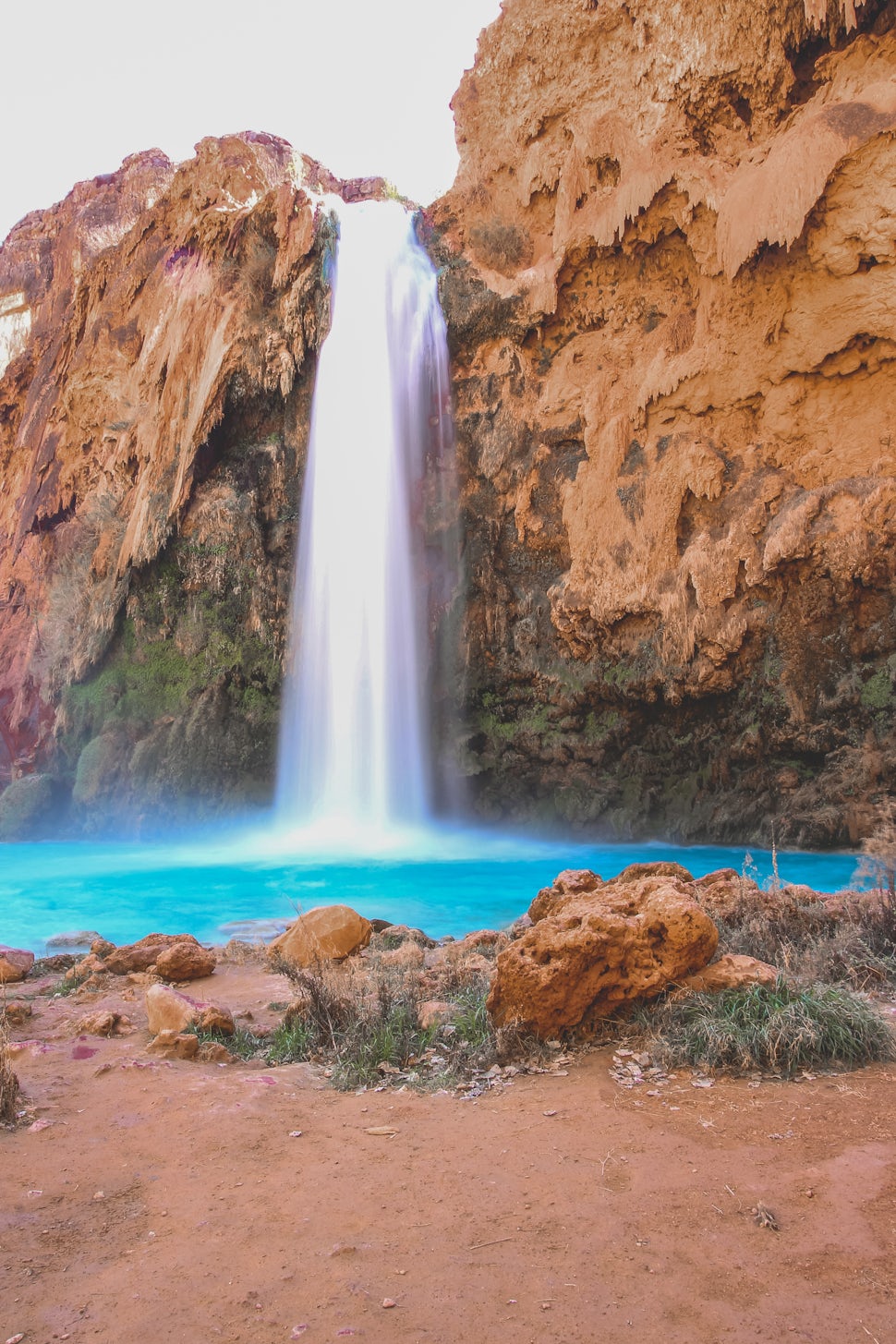 The first thing you need is a permit. These are expensive ($140 for 1 night) and extremely hard to come by. In fact, they go on sale every year on February 1st and this year (from what I was told) they sold out for the entire year in about 2 hours! If you were lucky enough to snag a permit, odds are you're in a similar situation that my group was in. After all the waiting and anticipation we were only able to score one night…Looking back, two nights would have been absolutely perfect, but for a place like this, I'll take what I can get.
We spent the night on the trailhead and the entire group was so excited for the next day that we barely slept. The fact that 4 guys slept in a Subaru Outback probably didn't help either. At 3:50 AM the alarm went off and it was go time! The hike down to the village is 8 miles of mostly dried up riverbed. However, for the first 1.5 miles you are met with numerous switchbacks that equate to 2,000 feet in elevation drop until you begin to flatten out. Again, we started this at 4 AM, so make sure your headlamps have plenty of battery.
It took us about 3.5 hours at a modest pace to get down to the village. We timed it perfectly because the office that issues your permits doesn't open until 8:00 AM. This trip was all about maximizing the time we had, so having a plan proved to be valuable.
After getting our permits we ate breakfast at the local cafeteria in the village and made our way to the campgrounds, which is an additional 2 miles with some more elevation drop. Along this trail you pass a few falls (most notably Havasu Falls). Once you pass Havasu, you're almost there!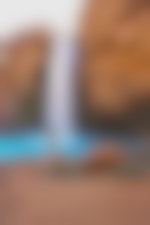 We got to the campgrounds around 9:30 AM. The further back you are at the campground, the closer you are to Mooney Falls, which is good and bad. We noticed that it got more crowded the closer we got, so we opted for a little spot that was perfect for 4 hammocks along the river. This actually turned out to be a great spot because we were close to the restrooms (well maintained!), close to fresh water (a natural spring that flows from the canyon!), and away from a huge crowd. Keep in mind that on any given day there are about 300 people at the campground, so it can get busy. Granted, I never felt crowded or overwhelmed and everyone we ran into was extremely welcoming!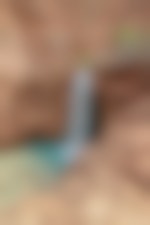 After we got camp set up it was off to Mooney Falls and Beaver Falls. To see the two falls from the campground is about 7 miles round trip. If you're keeping up on the mileage, that is 17 miles in a day, which equated to about 47,000 steps when we finally got back to camp.
The descent down to Mooney is super sketchy. You go through the cliff and down some ladders that seem to be anchored by metal chains that look like they were placed there over 50 years ago (be careful). However, once you get down to the bottom the worst is over and you get to see Mooney Falls in all of it's might. To get to Beaver Falls, you have to cross the water a few times and it seems like it takes forever to actually get there. There were a few times that I was questioning that we were going the correct way and the number of times I heard we were 20 minutes away made me question our directions even further.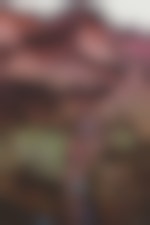 Finally, we saw a sign for Beaver Falls! It took us a little longer than we thought, but that is probably because I wanted to stop and take pictures after every twist and turn. I highly encourage you do the same! This was honestly one of the most beautiful places I have ever been in my life, so soak up the scenery!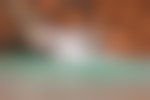 On the way back we made far less stops because we were a little concerned about getting up Mooney in the dark, so we hustled and made it from Beaver back to Mooney in about 1.5 hours. It took us almost 4 to get there, which gives you an idea of what I meant when I said take in the scenery.
That night our campsite proved to be prime real estate as there are places to get food at the beginning of the campground (get an Indian taco and some fry bread!). Make sure you get there before the crowds because they were out of ground beef by 5:00 PM. After dinner, we all hopped in our hammocks and were asleep by 7:30 PM. After hardly any sleep the night before and 17 miles in a day, I was wiped. I slept an entire 12 hours in my hammock and it was honestly the best night's sleep I had gotten in months. I don't know if it was pure exhaustion or the beauty that surrounded us as we slept, but I awoke well rested.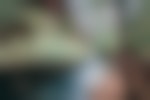 That morning, we took our time getting our gear together and started our way back to the village about 11:00 AM. We wanted plenty of time to stop at the falls we skipped over on our way in, so we did exactly that. It was a warm day, so we cooled off at every fall we could and were able to make it to the village about 12:30, where we stopped to refuel before the 8 miles out.
After doing 17 miles the previous day, everyone was pretty sore. Keep in mind we all had a pack that weighed at least 40 lbs. We took our sweet time getting up to the top and made it by 6:00 PM, but it was a struggle. The village has a helicopter service that will take your bags out for you if you make a reservation. Money was tight, so we opted not to do that, but next time I think I will either be on a helicopter to the trailhead or at least send my pack up so I don't have to carry it. It seems like it's worth at least double what they charge when you're staring at those switchbacks!
All in all, including the hikes in and out we were there 34 hours (10 hours hiking in and out). This seems like a short amount of time, but we soaked up as much as we could. While the hike out was strenuous it was definitely worth every second! I will definitely be back and I hope that you get the chance to cross this place off your bucket list.
We want to acknowledge and thank the past, present, and future generations of all Native Nations and Indigenous Peoples whose ancestral lands we travel, explore, and play on. Always practice Leave No Trace ethics on your adventures and follow local regulations. Please explore responsibly!
Do you love the outdoors?
Yep, us too. That's why we send you the best local adventures, stories, and expert advice, right to your inbox.