Your adventure guide to camping and hiking at Havasupai
Havasupai is reopening after pandemic closures. Here's what you need to know to camp and hike in this stunning Grand Canyon area.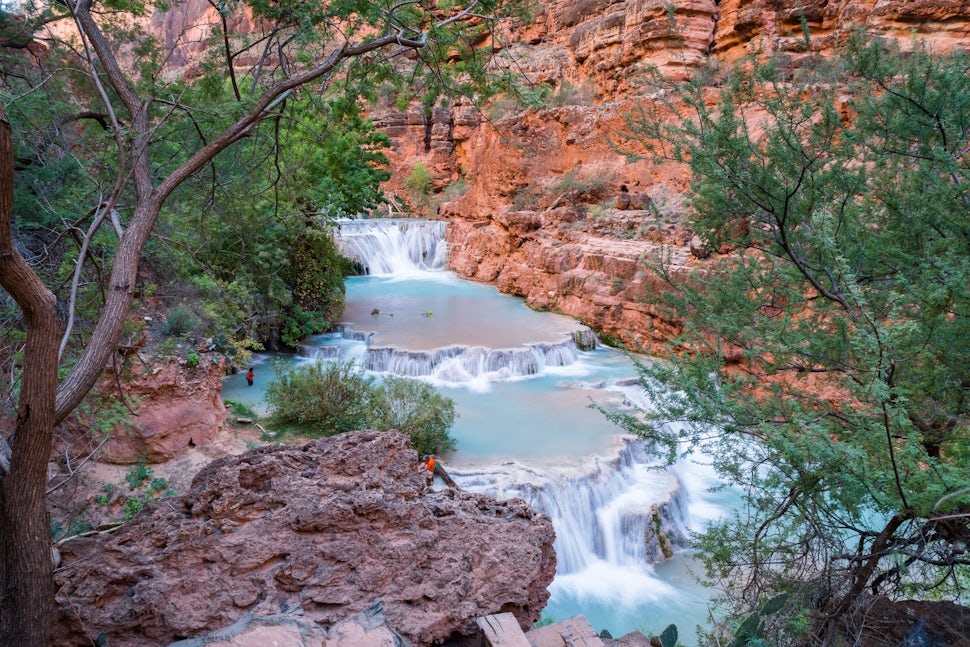 In March 2020, the Havasupai Tribe in the Grand Canyon, Arizona, closed the Havasupai Indian Reservation and Supai Village to visitors to protect residents during the pandemic. The area is now open with rules and requirements to protect the land, visitors, and residents. Read on for our guide on permits and reservations, camping, and hiking in this unique area.
We know this is a popular area. We want to make sure you're armed with the facts on how to be a responsible, respectful visitor to this incredible place. Follow Leave No Trace (or better - Leave It Better Than You Found It) policies and adhere to all Havasupai Reservation laws and guidelines during your visit.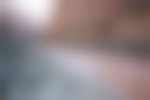 What is Havasupai today?
Havasupai means people of the blue-green waters and refers to the stunning waterfalls within this unique area in Havasu Canyon. Just 35 miles west of Grand Canyon Village, this Arizona region is known for beautiful red rocks and the Colorado River. The areas are connected by road in a horseshoe-shaped route with no direct road between them. It's about a four-hour drive from the Grand Canyon South Rim to Hualapai Hilltop, the beginning of the Havasupai Trail.
Supai Village is the more than 1,000-year-old home of the Havasu Baaja, local Native American people. The village is 8 miles below the Rim of the Grand Canyon. It's not accessible by road - people visit via the Colorado River or hike in from Hualapai Hilltop. Supai Village features a cafe and store where visitors can purchase canned goods, travel toiletries, soda, and ice cream. The cafe menu includes french fries, hamburgers, and Supai Signatures, such as Indian tacos with beef and the Supai Burger served with fried bread.
In November, the U.S. Board on Geographic Names voted to rename a tourist-favorite campground to "Havasupai Gardens," removing a racial slur against Native Americans and honoring the area's cultural significance.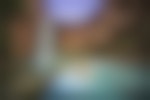 Permits and reservations
Havasupai is open from February through November but regularly closes due to severe weather conditions like flooding. All hikers and campers need permits, and no day hiking is allowed. Permits go live in February and quickly sell out. There are no walk-in or same-day permits. Don't have one for 2023? Start planning for next year!
As of 2023, visitors must have three-night permits, and reservations are online only. Plan to stay at the campground or wait for the opening of Havasupai Lodge - expected to open in July 2023.

Visitors looking for a lighter-weight trip can use pack mule services or helicopter their gear from the Hilltop Trailhead to the campground entrance and back. If you don't want to or can't hike but still want to see this area, you can charter a helicopter and fly above the canyons to spot the beautiful blue waterfalls and unique rock formations here.

Note: It is not recommended to bring young children to Havasupai due to strenuous conditions and climate, remoteness, water hazards, and lack of medical care.
Weather, timing, and seasons
Many people visit in the winter or fall to experience fewer crowds, but the falls and Colorado River are much cooler during these colder months. Wear layers and don't expect to swim, as the ice-cold water can be dangerous. Summer brings intense temperatures and thunderstorms that regularly close the area due to dangerous flash flooding and heat.
Due to the area's remoteness, emergency services can be hard to come by. The Tribe and park service recommend never hiking at night (it's not allowed) and following all park guidelines on open trails, weather closures, and flooding. If you are at Havasupai when the weather turns, and flooding begins, find high ground and stay there.
Temperatures here can get over 115 degrees Fahrenheit, and the Trails into Supai close when these high temperatures occur. Visitors must bring enough drinking water for their entire trip, as potable water is only available at the campground.
The National Park Service stresses that hikers and campers must be prepared for a "difficult desert hike" here, understanding that thunderstorms and extreme temperatures can close the area at any time. Withstanding the environment requires being a confident outdoors person and understanding the risk involved with being in an area with constantly-changing conditions. Check the NPS website for the most up-to-date info on park, trail, and road closings.

Camping
All Havasupai camping reservations must be made online ahead of time. If you call, you will be directed to apply online. Military and Native discounts are available upon request.
The campground features tent spots, drinking water, restroom facilities, and picnic tables. There are no bears in the area, but other nuisance animals will try to get into camping food. Place any items that smell (from dehydrated meals and snacks to toothpaste) in bear canisters. Drones, campfires, and alcohol are not allowed at the campground or on/above Havasupai Reservation Land.


Our favorite Havasupai adventures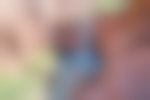 Havasu Falls in the Havasupai Reservation
Distance: 10.4 miles
Elevation: 1,647 feet
Type of hike: Out-and-back
This classic hike features all the wonders of Havasupai - Havasupai Falls, the campground, four additional falls, and the confluence of the Colorado River and Havasu Creek. Bring a lot of water and consider UV-protectant clothing, as it can be tough to reapply sunscreen frequently enough to combat sweating it off in the heat. Cliff jumping is not allowed, and the falls can create strong currents.
"It's a tough hike; there's no sign of water for much of the trek. But the reward is worth it- the waters here are stunning. I jumped in as soon as I saw the turquoise water. This is my favorite trip to date." - Outbound user Kimberly Benson.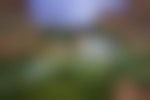 Navajo Falls
Distance: 1.4 miles
Elevation: 249 feet
Type of hike: Out-and-back
Navajo Falls are upstream from Havasu Falls and were created in 2008 during a massive flood event. The resulting falls and pool are a breathtaking place to see how time and weather events can change a landscape. The falls are about half a mile from Havasupai Campground. Make sure to hike past Lower Navajo Falls along the access road and well-defined trails to reach Upper Navajo Falls, a lesser-visited but equally beautiful spot.

"There is a secret cave underneath the falls, if you swim up to the wall in the center and reach your arm under and are lucky, you'll discover the secret cave." - Outbound user Jackson Smith.
More Havasupai resources
Visit the official Havasupai Tribe Tourism Facebook page for information on the area, campground reservations, and falls accessibility.
Read What you actually need to know before trekking to Havasupai to learn about how to be a respectful visitor on Tribal land (Think: Bring cash and leave it better than you found it).
Check out 24 Hours in Havasupai: Havasu Falls, Mooney Falls and Beaver Falls for one hiker's experience and advice (Think: hike timing, difficulty of trails, and hammock camping tips).
Not yet convinced to make the trek? 5 Photos of Havasupai's grandest waterfalls just might inspire you to try for a permit next year.

Feature image: Jason Hatfield
We want to acknowledge and thank the past, present, and future generations of all Native Nations and Indigenous Peoples whose ancestral lands we travel, explore, and play on. Always practice Leave No Trace ethics on your adventures and follow local regulations. Please explore responsibly!
Do you love the outdoors?
Yep, us too. That's why we send you the best local adventures, stories, and expert advice, right to your inbox.