Rocky Mountain National Park's 30 Best Hikes
Explore an adventure playground full of 14ers, alpine lakes, and over 300 miles of trails.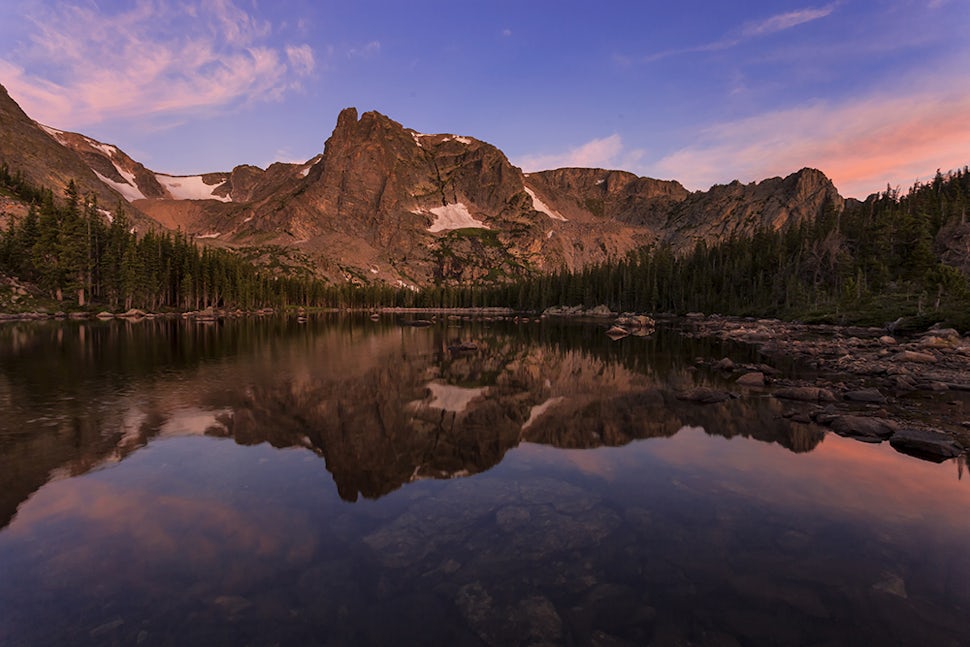 It's no surprise that Rocky Mountain National Park is one of the most popular parks in the country. If you love mountains, this is the place for you. From lush, wooded forests full of wildlife to the alpine tundra and sky-high peaks, the park has a wide variety of terrain waiting for you to explore. If you're planning an adventure to Rocky soon, check out our favorite hikes in the park and see how many you can knock off your list before your trip ends.
For the 2022 Season, the park is implementing a timed entry permit reservation system. Permits are still available, and we encourage you to secure park access before heading out there! Book your access here.
Note: Afternoon rain showers are a common occurrence in Colorado. Many of the hikes below go above tree line for some stunning panoramic views of Rocky. Avoid being caught in an unwelcome thunderstorm by starting your hikes early.
Many of these hikes also require a permit to enter and face seasonal closures. Check the Rocky Mountain National Park website for all permit and closure information, and park conditions before your arrival.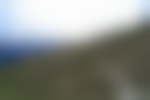 Photo: Jon King
Distance: 9.28 miles
Elevation: 2,112 feet
Type: Out-and-Back
You will begin this hike under dense tree cover. Due to the steep altitude, the first mile can be the hardest part of the climb but will be well worth it when you break through the tree line. Throughout the hike enjoy a variety of wildflowers and wildlife. Soaring above tree line in the alpine tundra, big horn sheep, marmots, and pikas are common to come across during your hike. As you reach the base of Mt. Ida you will come to a boulder field which you can choose to scramble or go around. From there you will summit Mt. Ida. Take your time marveling at the breathtaking views on all sides. Try to spot Grand Lake to the South and Long's Peak to the East!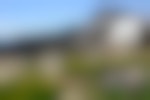 Photo: Tobin Akehurst
Distance: 9.73 miles
Elevation: 3,240 feet
Type: Out-and-Back
Beginning at the Bear Lake trailhead your hike will take you through soaring pine trees, around crystal clear lakes, and will be dotted with wildflowers. A wide array of wildlife can also be found on this hike. Keep an eye out for deer and elk moving quietly through the trees. Once above treeline, listen for the soft chirping of marmots and look out for snow patches as you climb towards the summit. From the top of Flattop Mountain find the unmarked trail to the south and begin the steep, rocky scramble up to Hallett Peak. The combination of high altitude and stunning sights will likely take your breath away.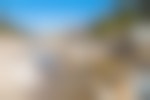 Photo: Breanne McNitt
Distance: 8.38 miles
Elevation: 2.000 feet
Type: Out-and-Back
This forested hike begins in dense forest coverage before taking you alongside the Roaring River. Eventually crossing over the river, your climb will have beautiful views of bright green pine trees and animals like deer, moose, and elk. About 4 miles in, enjoy the views of Ypilson Mountain before continuing your steady ascent. You will soon break through the trees at the beautiful Ypsilon Lake where you can enjoy some downtime before heading down.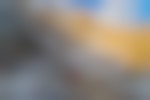 Photo: Kyle Frost
Distance: 8.02 miles
Elevation: 2,500 feet
Type: Out-and-Back
This hike begins by winding through thick trees before breaking through the tree line to the towering sight of Long's Peak ahead. From there, continue up the path where you will be surrounded by rocks jutting out on all sides of the trail. When you reach the end of this hike, appreciate the towering mountain face ahead of you reflecting off the crystal blue alpine lake.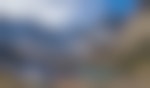 Photo: Ryan Dewane
Distance: 8.43 miles
Elevation: 1,780 feet
Type: Out-and-Back
Starting at the Glacier Gorge trailhead, this hike will take you through a lovely, scented pine forest, up a rocky path, and scrambling through boulders. Along the way, you will be awestruck by the cascade of water pouring from Alberta Falls and marveling at the three stunning lakes: Loch Lake, Glass Lake, and Sky Pond.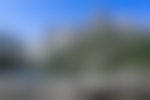 Photo: Jon King
Distance: 10 miles
Elevation: 2,100 feet
Type: Point-to-Point
This scenic route will take you past four lakes and a 60-foot waterfall. Beginning at Bear Lake, take the trailhead to Lake Helene where you can take in the stunning sights of the Rocky Mountains over a nice snack and some water. From here, the views only get better with the trail descending onto stunning views of Odessa Lake and mountain scenery. Your final destination on this hike will leave you speechless as you take in the beauty the 60-foot tumbling cascades of Odessa Falls have to offer.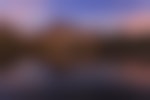 Photo: Eric Schuette
Distance: 6.18 miles
Elevation: 1,200 feet
Type: Out-and-Back
From Bear Lake, this hike will take you scrambling through thick forests and boulders. Enjoy the scenic views of lush forests, breathtaking scenery, and Notch Top Mountain, Little Matterhorn, and Flattop Mountain in the distance. Appreciate the stunning beauty of Lake Helene and enjoy some much-needed relaxation and solitude at Two Rivers Lake.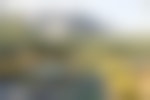 Photo: Mio Monasch
Distance: 14 miles
Elevation: 2,500 feet
Type: Out-and-Back
This hike will take you through a variety of terrain and includes worthwhile views of fall colors, lakes, rivers, waterfalls, and towering mountain landscapes. From the Wild Basin Trailhead, enjoy starting your hike in the cooling shade of the pine trees as you pass along Copeland Falls, Calypso Cascades, and Ouzel Falls. You will feel transported into a different world as you break through the treeline into cacti-filled desert terrain. Accompanied by the view of Longs Peak and Mount Meeker, continue hiking through cairns and rock shale until you reach the emerald water of Ouzel and Bluebird Lakes.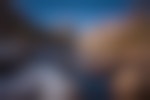 Photo: Ryan McKinney
Distance: 4.51 Miles
Elevation:1,092 feet
Type: Out-and-Back
From Bear Lake Trailhead, this hike will take you to stunning views of four lakes. Enjoy watching trout glide through Dream Lake and the stunning views of the Glacier Basin area while you make your trek.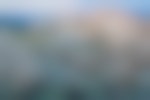 Photo: Jason Hatfield
Distance: 11.33 miles
Elevation: 3,850 feet
Type: Out-and-Back
Embark on this tough but rewarding hike which offers stunning views of the continental divide and a trip to an off-trail, seldom-trafficked lake. Trekking through Flattop Mountain for the first 5 miles, look out for grazing wildlife in the grasses surrounding you. Arriving just above the lake, you will be able to choose your own path down to this majestic body of water where you can appreciate some quiet rest time out in nature.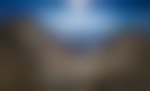 Photo: Ian Glass
Distance: 20 miles
Elevation: 5,600 feet
Type: Point-to-Point
If you consider yourself a "peak bagger" this hike is for you. Consisting of six peaks including Mount Chapin, Mount Chiquita, Ypsilon Mountain, Fairchild Mountain, Hagues Peak, and Mummy Mountain, the Mummy Kill crosses an entire mountain range. This hike will take you through versatile scenery and on sections of Class III and IV terrain. If you are feeling the Mummy Mania you will be accompanied on your all-day trek by stunning alpine scenery and rocky scrambling that will leave you content and tired at the end of the day.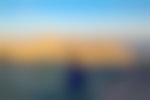 Photo: Jeff Richards
Distance: 14.5 miles
Elevation: 5,100 feet
Type: Out-and-Back
Enjoy this infamous hike and bag one of the most difficult Colorado 14'ers. Your climb up this steep peak will take you through forests, above treeline, and into a boulder field. From here, head into the keyhole and follow the trail markers through the ledges. After conquering this portion, continue through the trough before taking a climb up a slanted rock wall. Dive through the narrows to "The Homestretch" and begin your final scramble up to the summit where you will be greeted by breathtaking panoramic views.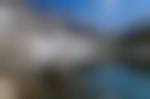 Photo: Cyrstal Brindle
13. Hike to Verna, Spirit, Fourth and Fifth Lakes
Distance: 19 miles
Elevation: 2,460 feet
Type: Out-and-Back
A great site for backpacking, make sure to plan ahead as this does require some off-trail travel. Enjoy the tranquility of this low-trafficked area and appreciate the beautiful mountain scenery, five alpine lakes, boulder fields, and glacial lilies. This breathtaking hike begins at the East Inlet Trail and ends at Fifth Lake with a stunning view of Isolation Peak rising into the sky.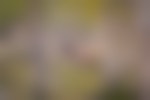 Photo: Jason Hatfield
Distance: 1.66 miles
Elevation: 200 feet
Type: Out-and-Back
From the Glacier Gorge parking area, appreciate this shorter hike's jam-packed views. Take in a variety of flora and fauna such as wildflowers, the Ponderosa Pine, and stunning aspen trees. Sit back and relax as you witness the force of this waterfall crashing into the surrounding boulders.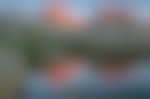 Photo: Cyrstal Brindle

Distance: 11.38 miles
Elevation: 3,400 feet
Type: Out-and-Back
A popular place for rock climbers, this hike begins at the Glacier Gorge Trailhead where you will hike through dense forests past several lakes. From Black Lake follow along a gentle stream and scramble up an unmaintained trail along cairns until you reach expansive views of tarns, boulders, and distant peaks. Continue on to Green Lake and enjoy the beautiful alpine scenery and granite spires.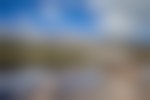 Photo: Tyler Drake
Distance: 8.56 miles
Elevation: 2,057 feet
Type: Out-and-Back
Beginning at the Sandbeach Lake Trailhead, start your moderate climb through the pine forests. Enjoy vast views of the surrounding forests from the cliffside before the trail begins to level out. As you carry on towards Sandbeach you will encounter stunning views of aspens and wildflowers. Following along the river, enjoy the pleasant forest noises until you finally reach a break in the trees. Here you will walk across the sandy beach towards the vast alpine lake and enjoy the stunning views of peaks surrounding you on all sides.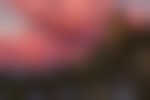 Photo: Eric Schuette
Distance: 3.12 miles
Elevation: 950 feet
Type: Out-and-Back
From the Lumpy Ridge Trailhead, begin your climb toward this stunningly large lake. Climb through pine trees, aspens, stunning fall colors, and granite rocks. Enjoy views of the Twin Owls, Long's Peak, and the continental divide along your way before scrambling up to the stunning Gem Lake.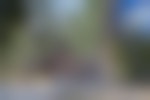 Photo: Ryan Mckinney
Distance: 10.3 miles
Elevation: 1,633 feet
Type: Out-and-Back
Known for its beautiful scenery and abundance of wildlife enjoy hiking on the Green Mountain Trail, part of the Continental Divide National Scenic Trail (CDT). First follow the trail through the forest until you break into big meadows, an area known for grazing moose and elk. From here carry on past the Tonahutu Creek towards Granite Falls. Come prepared to see a burn area in Big Meadows from the 2013 lightning-sparked wildfire. If you want an extra challenge or are planning on backpacking overnight, you can carry on past Granite Falls towards Haynach Lake.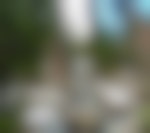 Photo: Rosie Davies
Distance: 5.22 miles
Elevation: 870 feet
Type: Out-and-Back
If you are looking to see several waterfalls, this hike is for you. This well-established trail will take you through a dense pine forest filled with an abundance of wildlife and up to 3 waterfalls. First, you will encounter Copeland Falls, then Calypso Cascades, before finally ending your hike at the breathtaking Ouzel Falls.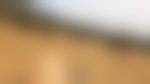 Photo: John Clairmont
Distance: 6.03 miles
Elevation: 1200 feet
Type: Out-and-Back
Enjoy some solitude and time to connect with nature in this fairly uncrowded hike. Follow South Deer Mountain Trail through several switchbacks in the forest before dipping down into a beautiful aspen grove. Enjoy the wonderful scenery and the panoramic views of the Rocky Mountains and Estes Park from the top.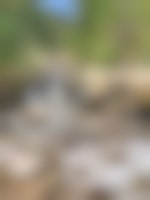 Photo: Lucas Bremer
Distance: 3.53 miles
Elevation: 636 ft
Type: Out-and-Back
This popular and busy trail is a must-do hike if you are near Estes Park. Head onto the Wild Basin trailhead and enjoy beautiful pine forests, a rippling creek, and two majestic waterfalls.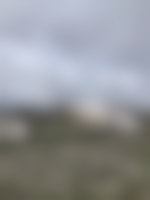 Photo: Drew Thompson
Distance: 0.67 miles
Elevation: 203 ft
Type: Out-and-Back
This short hike takes you along a rim with gorgeous views of the alpine tundra. Standing at 12,000 feet, you will be met with 360 views of the national park. Keep your eyes out for a glimpse of pikas and marmots that live in the alpine terrain along your way.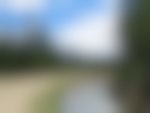 Photo: Dani Rodriguez
Distance: 1.27 miles
Elevation: 112 ft
Type: Out-and-Back
Located near Grand Lake, this trail winds you through the valley along a pleasant stream. Bring your binoculars and keep an eye out for the national park's diverse bird population or head to the stream and take a relaxing fishing break.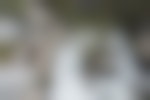 Photo: Grant Whitty
Distance: 1 mile
Elevation: 113 ft
Type: Out-and-Back
This is a great option for anyone who is looking for a short hike that still brings stunning and versatile views. Walk through a beautiful pine forest, marvel at the tumbling cascade, and keep an eye out for moose sightings along your way.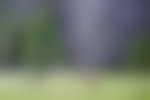 Photo: Ryan Mckinney
Distance: 1.15 miles
Elevation: 69 ft
Type: Out-and-Back
Popular for hiking, cross-country skiing, birding, and fishing, this is a great hike for all interests. Along your way take in breathtaking forested scenery, walk by the Colorado River, and take a dive through the past with intriguing historical markers you can read throughout the trail.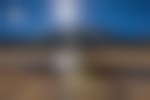 Photo: Ryan Mckinney
Distance: 4.6 miles
Elevation: 645 ft
Type: Out-and-Back
This hike is ideal for all wildlife enthusiasts and fly-fishers. As you walk towards Cub Lake take in the beauty of vast meadows and pine trees. At the lake, take a break to appreciate the beautiful mountain lake before heading back.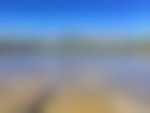 Photo: Jennifer Broome
Distance: 2.93 miles
Elevation: 675 ft
Type: Loop
One of the less busy trailheads along Bear Lake Road, this is a great option for anyone who wants to catch views of aspen groves, the Continental Divide, sage fields, tall sedges, and pine forests. Take a long and relaxing break at the picturesque lake where you can see surrounding snow-capped peaks.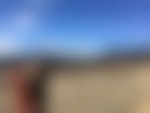 Photo: Kyle C
Distance: 1.61 miles
Elevation: 374 ft
Type: Loop
Walk through aspen groves, take in the scent of the pines, and enjoy 360 views of the forest, surrounding peaks, and impressive ridges and boulders along the way. With a steady incline throughout, this is a great option for a short but challenging hike.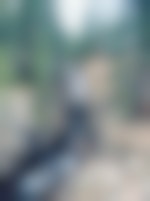 Photo: Lucas Bremer
Distance: 2.57 miles
Elevation: 132 ft
Type: Out-and-Back
Head onto this hike to view an incredible 25-foot waterfall as it crashes through a crevice in the surrounding boulders. Along your way enjoy dense and brightly colored forests, grasses, and plants.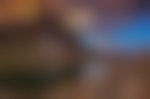 Photo: Christin Healey
Distance: 3.5 miles
Elevation: 1,550 ft
Type: Out-and-Back
If you are looking to do some hiking and technical climbing during your time in the park, this is the hike for you. With varied terrain and stunning scenery, this trail near the Bear Lake trailhead gives you a memorable, moderately challenging, and gorgeous experience. This hike takes you along a rocky trail where you will scramble through slabs and Krumholtz, past tarns, and onto an unmarked spur trail. Throughout the hike enjoy versatile views of alpine lakes, the continental divide, and stunning rock faces.


Cover photo: Ian Glass
We want to acknowledge and thank the past, present, and future generations of all Native Nations and Indigenous Peoples whose ancestral lands we travel, explore, and play on. Always practice Leave No Trace ethics on your adventures and follow local regulations. Please explore responsibly!
Do you love the outdoors?
Yep, us too. That's why we send you the best local adventures, stories, and expert advice, right to your inbox.