Meet Elijah Burton: Photographer and commercial pilot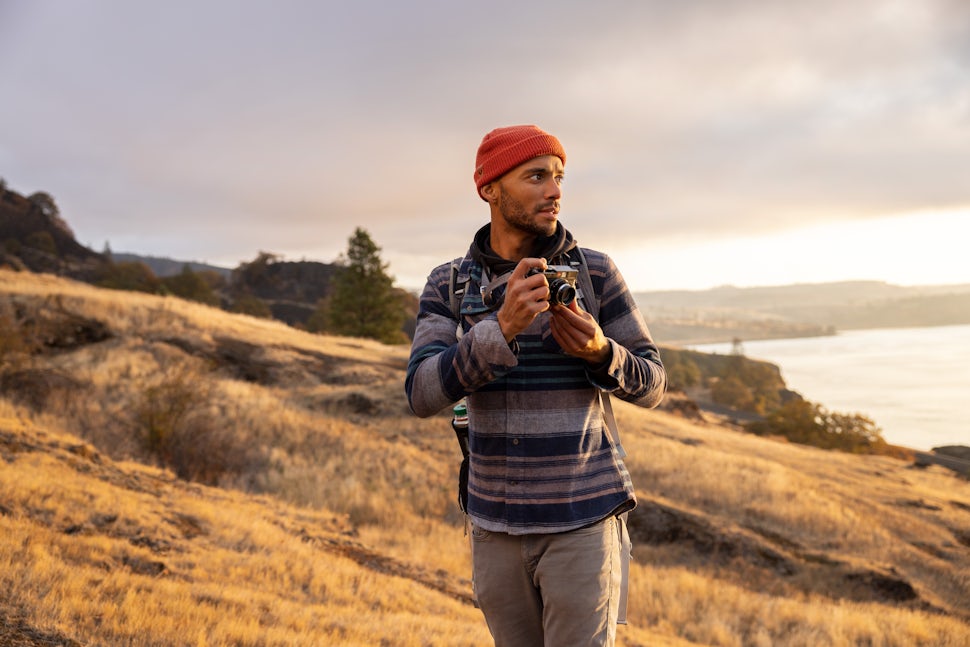 This story is presented by Danner.
Elijah Burton is a commercial pilot and photographer who wants to help change the narrative about brown people and the outdoors. While he prefers to be behind the camera shooting friends goofing and having fun, we're glad we had the chance to turn the spotlight on him for this Q & A!
12 Questions with Elijah Burton

1. What got you into photography? What inspires you to continue with it?
I got into photography because a close friend gave me a film camera. My dad had given it to her but she already had the same camera and thought I should have it. I knew nothing about photography or cameras, so my inner nerd dove head first into it and taught myself about aperture, shutter speed, composition, etc. And along the way I've made so many friends that have taught me a gang of things. What keeps me going is the community. Story telling is central to humanity and I'm drawn to a photo's ability to tell a story and gather people together.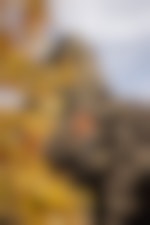 2. What's your favorite style of Danner boots to wear while shooting in the outdoors?
I really like the trail 2650 GTX mids! They're comfy, waterproof and versatile. They work on the trail, around town, or around the house.
3. You take a lot of photos of people like #shootthehomies. What makes you take the shot?
The connection with the person makes me take the shot. It's kind of a natural instinct. When it happens, I often find myself composing the photo in my head based on something that is said or something going on around us that connects.
What are you looking for before you take the image?
I'm often looking for context in the surroundings. Like something that tells you about the person in the photo. A great portrait on my opinion makes the viewer feel like they know the person without having to explain.
Note: See Elijah's Instagram to check out his #shootthehomies tag.
4. Why do you shoot film?
I shoot film because it's what I know and for a long time it was all I had. It's only recently that I've started to shoot digital. Film is truly special, though. It has a way of making the image come alive. It's hard to explain but you feel it. I also really love the sense of surprise when you get the film back from the lab. Latency in photography is important.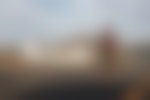 5. How has social media affected your photography, and you as a photographer?
In good ways and bad ways. It's made it easier to study the work of other photographers and made it easier to build a community around the photos. But it also has cheapened it in ways. For example, sometimes it has made me force a photo or take a photo that didn't feel good just to have something to post later.
6. Do you feel like you also have to be good with words in order to do well as a photographer on social media?
I do think that you must have some sense of writing in a way that pulls someone in. There's also some BS with the algorithm and how that interacts with who sees your posts. It can be a good thing though. Especially since I can have a hard time explaining things in words. It's good practice.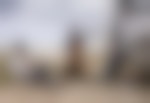 7. You shared a really introspective post about diversity in the outdoor industry and how not only are people not in front of the screen, but behind the lens and in brand boardrooms. What would you recommend that consumers (and people who are not company/brand decision-makers) do in order to hold these orgs/businesses accountable to hiring more people from more diverse backgrounds more consistently?
The dollar is mighty! At the end of the day, these brands are businesses that must report earnings. I recommend people do their research on a brand before buying. The products can't just look cool anymore. They should add to society and the environment in some way.
8. What got you into piloting?
I got into flying because I wanted to be a missionary/bush pilot. I wanted to help people and I've always been drawn to vehicles and technical things.
9. What's your favorite part of flying?
My favorite part of flying is how small it makes the world. Nothing is more than a few hours away if you have an airplane.
10. Where are you excited to travel next?
I'm really wanting to travel around Africa. It's such a big continent with so much culture and it's overlooked by the world. Plus, I hear there's waves and good food so I gotta go! Also, I know nothing of my ancestry, it was taken and I want to know where I come from.
11. As a 6-foot-five person, how do you make vanlife work?
I stay flexible haha!
12. What helps you get through tough moments in life?
My faith and my community get me through anything. I feel like if you know you have people in your corner, nothing can really hold you down too bad. Also, if you have some sense of purpose it helps you keep pushing on.
Follow along with Elijah's photography and piloting adventures on Instagram.
Feature image courtesy of Danner.

We want to acknowledge and thank the past, present, and future generations of all Native Nations and Indigenous Peoples whose ancestral lands we travel, explore, and play on. Always practice Leave No Trace ethics on your adventures and follow local regulations. Please explore responsibly!
Do you love the outdoors?
Yep, us too. That's why we send you the best local adventures, stories, and expert advice, right to your inbox.