Epic Road Trip Itinerary To Utah's "Super Six"
When it comes to adventure, Utah takes the cake.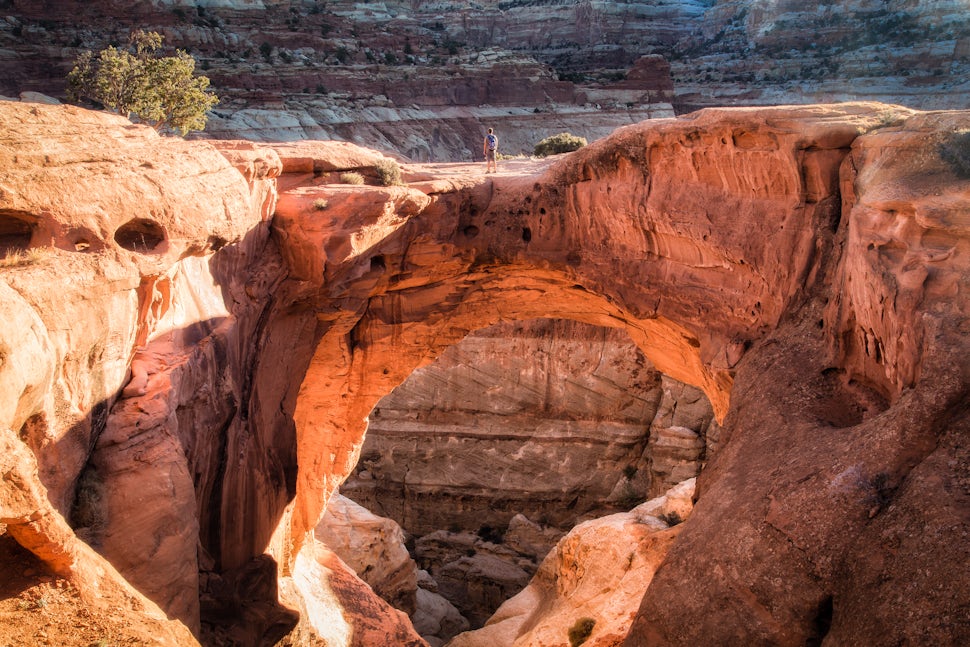 So you've picked Utah as your family adventure destination. You are wise and your family is lucky. Utah is sort of like Disneyland because it's a whole ton of amazing non-stop adventure concentrated into one area. Utah takes the cake, however, because Mars-like landscapes are actually real here, and kids can run jump get muddy get sandy rockhound learn geology without even realizing it because holy sandstone layers and holy night skies filled with wondrous constellations you ain't never gonna see in the suburbs let alone the big city. The only problem with Utah: there's way, WAY too much to do. Solution: Green River. This town is adventure central for families where you can access the Super Six: Arches National Park, Canyonlands National Park, Capitol Reef National Park, Goblin Valley State Park, the San Rafael Swell, and Swasey's Beach. OK so now you know where to stay, but what to do when you get there? How will you see it all? Read on, friends:
Travel Time Details
Salt Lake City → Green River - 3 hours
Green River →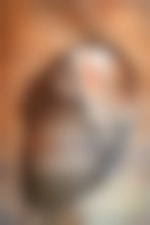 Photo: George Bruce Wilson
DAY ONE : Travel
MORNING
From Salt Lake City you'll be in the car for approximately 3 hours. Maybe 3.5 hours with pit stops. Favorite pit stops:
If you want to take a slightly longer route, Rowley's Red Barn, Santaquin, 59 minutes from SLC (apple cider doughnuts, homemade fudge, locally made ice cream, fresh fruit and other produce, pies, and all the yummy things)
Beef Jerky shacks - Highway 6 (local dudes selling their homemade jerky--look for signs as soon as you enter Spanish Fork Canyon)
Wellington -- good ol' Chevron with a Subway. Fuel up the car and the littles. Because you haven't had enough food yet, right?
We recommend getting an early start because you'll want to be in Green River for lunch...
Lunch at the taco truck, La Pasadita, on Main Street. Order anything and everything you can. You'll probably do at least one meal a day here. It's homemade Mexican goodness. Favorites: tamales and chile rellenos.
AFTERNOON
Check in to hotel / find camping spot, unpack & organize, run to the store for supplies. Find lodging options here.
EVENING
Dinner at Ray's Tavern - a classic river rafters' favorite with burgers and fries (you can order them extra crispy upon request).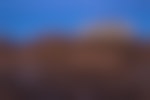 Photo: Andy Earl


MORNING
Breakfast: You can eat out at GR Coffee, Tamarisk, West Winds and then pick up lunch at Melon Vine grocery store.
Packing List:
Lunch & dinner (you'll be out in the boonies all day and into the night)
Water
Sweatshirt & jacket (evenings can get cool)
Maps (Don't have one? We recommend browsing through these ones)
Headlamps
Field Journal (for sketching and notes)
Sunscreen & sunhat
Star maps
Drive to Little Wild Horse Canyon trailhead - 1 hour, 23 minutes
Little Wild Horse Canyon: a fun introduction to slot canyons. It's an 8-mile round trip canyon, but you can just do part of it depending on what your littles are up for. Be ready for scrambling over boulders here and there and squeezing through some tight spots. This hike will keep everyone interested. Not boring.
Lunch!
AFTERNOON
Back in the car for a short 23-minute drive to Goblin Valley State Park.
After the tunnel-like slot canyon morning, this playground is wide open and ready for kids to run amok. They will be running every which direction before you know it. Try to grab them first thing and set a meeting spot and time, just in case. But, for the most part, you'll be able to see them and have a good idea of their location as they jump, run, crawl and meander through alien-like rock sculptures. Once the littles have run their guts out, they'll probably start up some hide-and-seek shenanigans. This could go on for hours. And you'll be gathering the most wonderful memories that you can tuck away in that big ol' parent heart of yours.
EVENING - NIGHT
Stick around and watch the sun set and the stars appear. Is this Tatooine? Jakku? It might as well be. And you might as well be Princess Leia contemplating how to save this gorgeous universe. Do yourself a favor and study up on your star charts, you won't regret it here. But first, just soak it up. How can you not take a deep breath and sigh out every stress you can't even remember any more because...the universe! Hang around as long as you like. Find constellations with the kids and make up your own. When you've identified your heart's deepest desires, load the fam up in the car and listen to James Taylor sing about sweet baby something as the kids drift off to sleep.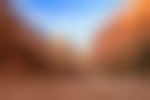 Photo: Nick Oman
MORNING
Breakfast
Packing List:
Lunch & snacks
Sweatshirt & jacket
Headlamp
Maps
Field Journal
Water
Drive 1 hour, 40 minutes
Stop at the visitor center at the entrance to get your bearings and watch a short film about the geology and natural history of the park.
A short 5-10 minute drive will take you to Fremont petroglyph panels where you can see depictions of the area's ancient culture.
Lunch break: either at the petroglyphs or move on to the Hickman Bridge trailhead.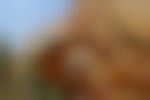 Photo: Katie Lyons
AFTERNOON
Hike Hickman Bridge or Cassidy Arch. Either way, jaws will drop. Natural bridges are each so very unique and never get monotonous.
Reward yourself (and the kids, too, if you're into feeding your kids all things delicious) with homemade pie at the pioneer Gifford House (near the visitor center). Apple pie is kind of the best.
On your way out the park, stop at one of our favorite lookout spots near the Goosenecks overlook. If there's a full moon, you're in for a special treat. Because full moon over the desert is practically magic.
EVENING
Dinner at Slacker's in Torrey. Best burgers in the state. And sweet potato fries. And milkshakes. And soft-serve ice cream. And playground.
Back to home base in Green River. Long day. Good day. Get some rest.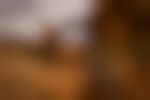 Photo: Ryan Dewayne
MORNING
Breakfast
Packing List:
Lunch & snacks
Sweatshirt & jacket
Headlamp
Maps
Field Journal
Water
Drive 45 minutes to Arches National Park
Head straight for Devils Garden and the Primitive Loop trail. You'll have time for driving the main scenic road later. Just get there. The loop trail is a total of 6.8 miles, but you can tailor the distance for your crew. You'll for sure want to see Landscape Arch (longest arch in the world) and Double O Arch--backtrack on the trail if that's all the hiking you can handle for the day. If you've got an older and more adventurous troupe, keep on keepin' on. You'll get a little taste of slickrock trails as well--look for the cairns (don't build any false cairns, ya hear?!).
Lunch! (on the trail)
AFTERNOON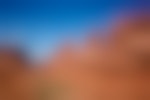 Photo: Lee Cuellar
Once you've had your fill of the Primitive Loop trail, get back in the car and relax...while you drive around the park and see the most incredible rock formations you've ever seen from natural arches, to balanced rocks, to avenues that look nothing like your home town.
BONUS: if you think you can squeeze it in, try to get a permit to explore the Fiery Furnace. If it's your first time, you can arrange to go with a guide.
EVENING
Dinner in Moab. Our favorites: Zax Pizza, the Moab Brewery, Milt's Shake Shack, Peace Tree Cafe (if you're sick of burgers and pizza).
Dessert: get some ice cream at Moab Ice Cream on Main Street and start a little window shopping. You've got your rock shops, jewelry shops, swag shops, wood artisan shops, art shops, and cool shops.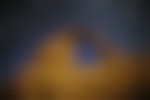 Photo: Andy Best
BONUS: night hike to Delicate Arch. Milky Way all the way.

DAY FIVE: Swasey's Beach - 20 minutes from downtown Green River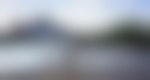 Photo: Utah.com
You'll love this lazy day after days of adventure. Recharge for one more day in a national park and your travel day home.
MORNING
Packing List:
Lunch, snacks, and campsite dinners
Picnic blanket
Towels
Swimsuits, life vests, duckies, paddle boards, tubes--whatever floats your boat
Sweatshirt & jacket (maybe that velour running suit that was so cool in the early 2000's)
Sunhats & sunscreen
Headlamp
Field Journal (and your watercolor kit you swore you'd actually use this year)
Water
Beach reading material & favorite family card games
Pick up any rental gear you'll be needing (paddle boards, kayaks, duckies, etc) on your way to the beach.
The campsites around Swasey's Beach are first-come, first-serve. So we hate to break it to you but you gotta get up early. Take a nap on the beach later. You're welcome. Enjoy your lazy day on the beach.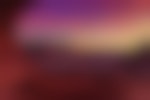 Photo: Eric Schuette
MORNING
Packing List:
Lunch & snacks (maybe dinner if you think you want to watch sunset at Mesa Arch)
Sweatshirt & jacket
Headlamp
Maps
Field Journal
Water
Head for the Island in the Sky district of Canyonlands.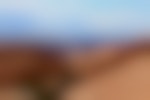 Photo: Katie Lyons
Start with a hike to Upheaval Dome (1.6 miles round trip to an amazing geological oddity). Eat your lunch on the hike.
AFTERNOON
On the drive back to Green River, stop at Whale Rock and False Kiva.
EVENING
Decision-making time:
Everyone's tired and you want a nice sit-down dinner back in Green River at the Tamarisk or
Watch sunset at Mesa Arch and eat dinner together in the park.
DAY SEVEN: Go home. #utahsuper6
You know what to do: Instagram overload as soon as you get some wi-fi access. #sorrynotsorry
Find more info on the Super Six and more at Utah.com.
Cover photo: Nick Oman
We want to acknowledge and thank the past, present, and future generations of all Native Nations and Indigenous Peoples whose ancestral lands we travel, explore, and play on. Always practice Leave No Trace ethics on your adventures and follow local regulations. Please explore responsibly!
Do you love the outdoors?
Yep, us too. That's why we send you the best local adventures, stories, and expert advice, right to your inbox.