20 Amazing Backpacking Trips in Oregon
Explore the beauty of the Pacific Northwest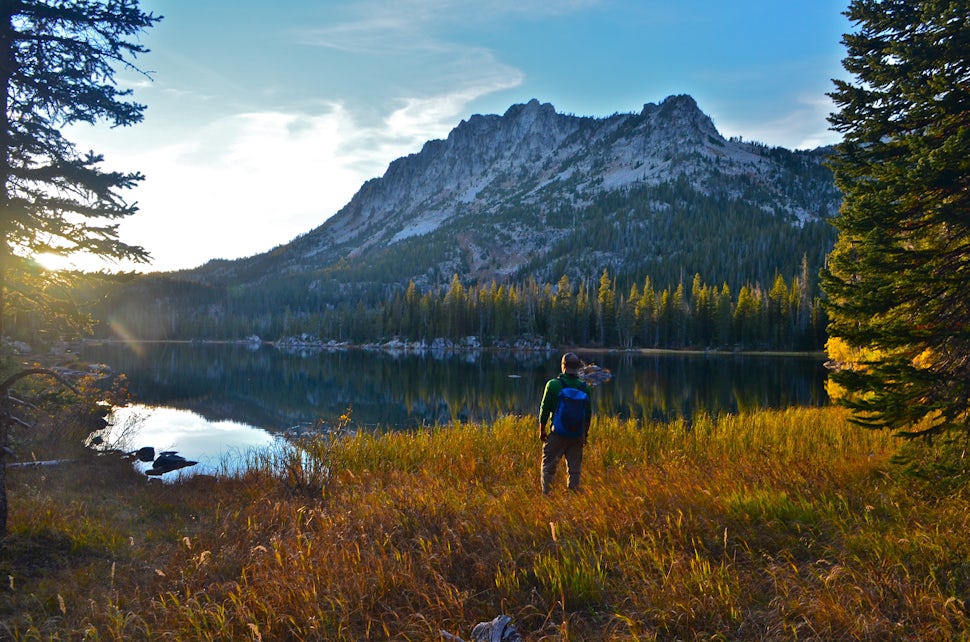 There's no better way to get to know the wilderness in Oregon than spending a few days exploring the backcountry. With dramatic volcanic mountain ranges, pristine alpine lakes, and the lush forests that the Pacific Northwest is so well known for, any backpacker hitting these trails will not be disappointed. And there's no reason to hibernate this winter, a lot of these backpacking trips are just as amazing - if not more so - during the winter months. Wherever and whenever you choose to go on your next backpacking trip in Oregon, we're sure you'll have an adventure you'll never forget.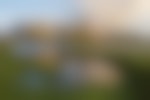 Photo: Erik Sanders
Distance: 11.4 miles
Elevation: 1,926 ft
Type: Out-and-Back
This incredible backpacking trip takes you along a portion of the Pacific Crest Trail and through untouched scenery. Camp near one of the many lakes and witness the beauty of fog rolling across the lake in the morning and brilliant starry nights. Take in stunning forest views, snow-covered mountain peaks, and vibrant wildflowers along the way.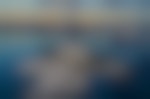 Photo: Dan Loch
Distance: 30.99 miles
Elevation: 4,124 ft
Type: Loop
This hike gives you the chance to explore the stunning beauty of Crater Lake National Park without encountering huge crowds. Gain some solitude and perspective amidst the vast wilderness. This backcountry experience also brings extraordinary 360 views from Watchman Peak, Hillman Peak, Mt Scott, and Garfield Peak.
Note: If you are planning a late fall through early spring trip, plan and prepare ahead of time for heavy snowfall and possibly dangerous conditions such as ice and avalanches. This area averages 44 feet of snowfall annually.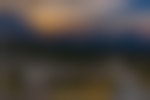 Photo: Michael Graw
Distance: 22.58 miles
Elevation: 3,675 ft
Type: Loop
Offering jaw-dropping views of the Three Sisters Wilderness and the central Oregon Cascades, this is a popular backpacking spot in Oregon for a reason. Trek along the trail as it winds through lush forests, alpine lakes, panoramic views, and meadows. If you have a clear day during your trip be sure to appreciate views as far as Mount Adams in Washington and the Ochoco Mountains in the east.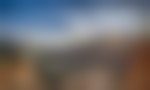 Photo: Dusty Klein
Distance: 18 miles
Elevation: 1,200 ft
Type: Loop
Need a break from the hustle and bustle of everyday life? This is the perfect trip to gain some isolation as you camp out amidst spectacular rock formations and canyons. Camp within the Honeycomb Wilderness near lakes and vast plateaus and appreciate some much-needed R&R time out in nature.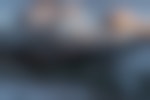 Photo: Michael Graw
Distance: 18.52 miles
Elevation: 3,789 ft
Type: Out-and-Back
Dive into this backpacking trip in Eagle Creek Wilderness and surround yourself with towering pine trees, granite peaks, and bright meadows. As you wind through the valley, take in the jaw-dropping views of the Wallowas, nicknamed "the Alps of Oregon." Keep an eye out for herds of elk meandering by and relax by the lake after a day of trekking through the woods.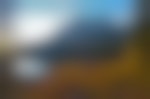 Photo: Dan Loch
Distance: 32.87 miles
Elevation: 6,604 ft
Type: Loop
Hike through gorgeous valleys, vistas, and forests and past many alpine lakes. Take in the stunning sight of the Wallowas and incredible wildlife such as bighorn sheep, black bears, mountain goats, and Osprey.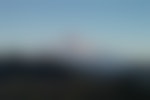 Photo: Patrick Cole
Distance: 8.08 miles
Elevation: 3,370 ft
Type: Loop
Have your camera out and ready on this stunning hike. Taking you along a ridge, through a portion of the PCT, and across plateaus, this hike offers incredible scenic views of Mount Hood, Mount Adams, and the Columbia River Gorge. Come prepared for difficult and technical terrain along this route with steep inclines and several rock faces that must be climbed.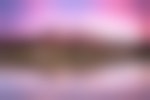 Photo: Roark Nelson
Distance: 13.49 miles
Elevation: 2,280 ft
Type: Out-and-Back
Head onto this scenic and secluded mountain route for a chance to traverse past rivers and lakes and through valleys and forests. Enjoy some peace, quiet, and reflection time while staring at the majestic beauty of Mirror Lake and the surrounding snow-capped peaks.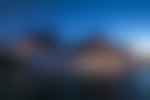 Photo: Whitney Whitehouse
Distance: 4.84 miles
Elevation: 1,198 ft
Type: Out-and-Back
Despite the short distance, this backpacking trip will provide you with the opportunity to work out your legs with some steep inclines and navigation skills with unmarked trails. After a hard day of trekking through the woods, relax near a glacial lake. Look out for incredible views of the surrounding peaks such as Broken Top, Mount Jefferson, Mount Washington, and The Sisters: South Sister, Middle Sister, and North Sister.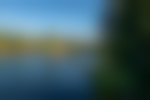 Photo: Isaac Desautels
Distance: 6 miles
Elevation: 922 ft
Type: Loop
If you only have a night and still want to squeeze in a backpacking trip, this is the trail for you. Take a dive in one of the warm swimming holes along your way while enjoying immaculate views of the famous mountain peaks the Three Sisters, Mount Hood, Mount Jefferson, Mount Washington, and Tree Fingered Jack.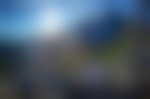 Photo: Talia Touboul
Distance: 7.26 miles
Elevation: 1,926 ft
Type: Out-and-Back
Hike through a vast forest of pines and enjoy glimpses of the lake through the trees as you ascend. Set up camp on the mountain ridge and head up to the top of Mount Thielson for a stunning 360-degree view of Diamond Lake and the wilderness beyond.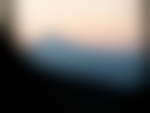 Photo: John Chau
Distance: 12.36 miles
Elevation: 4,505 ft
Type: Out-and-Back
Grab a friend and begin this remote backpacking trip that rewards you with stunning views as you hike through old-growth forests, scree fields, and camp by isolated lakes. Enjoy unique sights such as an old water tank and stand on overlooks that allow you to view the Columbia River and Mount Defiance.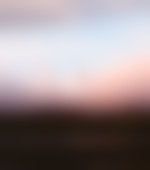 Photo: Samuel Judge
Distance: 9.94 miles
Elevation: 1,362 ft
Type: Out-and-Back
With scenic views and two lakes great for swimming, this trail provides a refreshing and wonderful experience outside for all hikers. Weave through old-growth and alpine forests, cross the North Santiam River, and take a cooling break under the Duffy Butte.
Note: This forest is only partially maintained with several down trees blocking the path so come prepared for the possibility of off-trail navigation. Moreover, snowpack covers the trail well into June so come prepared for colder weather and walking through snow.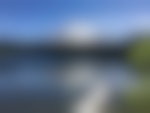 Photo: Angela Clarke
Distance: 12.27 miles
Elevation: 3,225 ft
Type: Out-and-Back
This hike will take you through Mount Hood National Forest, past a stunning waterfall, and ends near a vast lake. Enjoy camping near the lake where you will be met by majestic views of Mount Hood rising into the sky and deep green forests reflected off the crystal-clear lake.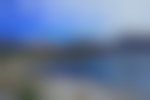 Photo: Colin Ayers
Distance: 40.13 miles
Elevation: 10,630 ft
Type: Loop
If you are looking for a longer backpacking trip with diverse views, this is the trail for you. Along your way, pass over 10 alpine lakes and summit Eagle Cap where you will witness stunning 360-degree views. The diverse terrain will have you crossing streams, hiking through thickly blanketed forests, past granite slabs, and through overgrown, gnarled bushes.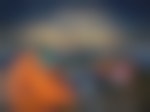 Photo: Zak Stone
Distance: 2.36 miles
Elevation: 479 ft
Type: Out-and-Back
This short trail is a great trail for beginner backpackers and those looking to spend only a night. At the summit take in extraordinary views of the Cascade Mountains, Willamette Valley, and Coast Mountain Range. Whether you choose to camp on Dome Rock or near Tumble Lake, make sure to watch the sky for vibrant sunsets and star-filled nights.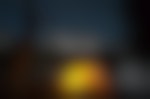 Photo: Dan Loch
Distance: 9.19 miles
Elevation: 1,240 ft
Type: Out-and-Back
Basecamp at this stunning lake nestled amongst the Central Cascades and enjoy the challenge of doing some day hikes up the four nearby peaks. As you hike up to Green Lake, trek past Fall Creek and several small waterfalls. In late summer catch the colorful array of wildflowers along the trail. For the rest of the year, enjoy trekking through a snow-packed trail and witness the beauty of this winter wonderland.
Note: Snowshoes and equipment like crampons and ice axes are recommended, particularly for those doing summits around the lake during winter and spring months.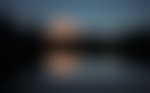 Photo: Dan Moe
Distance: 8.28 miles
Elevation: 1,726 ft
Type: Out-and-Back
This hike will leave you in awe as you kick back and relax after summiting on granite slabs of stone with its iconic scenic views and photo opportunities. Stand face-to-face with Mount Hood from the top of Tom Dick and Harry Mountain and catch gorgeous views of Mirror Lake on this backcountry adventure. This trail is widely popular and is great for people of all ages, families, and dogs.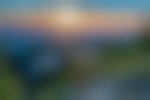 Photo: Jeffrey Green
Distance: 5.09 miles
Elevation: 1,594 ft
Type: Out-and-Back
This hike begins at an unmarked trail head and is a great overnight backpacking spot. Summit Battle Ax Mountain for the chance to see eleven volcanoes in the distance. Along your journey, you can experience a variety of scenery including unique rock formations, cascades, a lesser-known cave, fields of wildflowers, and the remains of a demolished fire lookout.

Photo: Michael Graw
Distance: 14.74 miles
Elevation: 3,150 ft
Type: Loop
Fantastic views of Mount Jefferson, Oregon's Western Cascades, backcountry lakes, and babbling creeks will greet you around every twist and turn of this trail. This trail is a popular spot for backpacking in Mount Jefferson Wilderness. It provides fun opportunities to hike through dense forests filled with Douglas Firs and swim and fish along the lakes.
Cover photo: Dan Loch

We want to acknowledge and thank the past, present, and future generations of all Native Nations and Indigenous Peoples whose ancestral lands we travel, explore, and play on. Always practice Leave No Trace ethics on your adventures and follow local regulations. Please explore responsibly!
Do you love the outdoors?
Yep, us too. That's why we send you the best local adventures, stories, and expert advice, right to your inbox.