Activities
Chillin, Photography, Running, Hiking, Rock Climbing
Only 30 minutes away from the city of San Francisco, Ring Mountain preserve offers over 25 bouldering problems suitable for beginners to intermediate climbers - Climb with a view! 
Itching to climb outdoors near San Francisco? 
With only a quick drive from the city, Ring Mountain is a beautiful nature preserve overlooking the city of San Francisco offering two main rock formations, Turtle Rock (Pictured) and Split Rock. 
Split Rock is the slabby rock south of the parking area at the end of Taylor Road. The Split Rock is a solid, well-featured highball slab face is a perfect toprope for beginners or an exciting solo for an experienced boulderer! (About a 5-10 minute approach from parking area)
Turtle is pass Split Rock, over the hill a short hike to the west. Turtle Rock offers some of the most picturesque boulder problems in the Bay Area. Now you can climb the never-ending traverse or the multitude of short or high, easy to moderate problems, then sit down and enjoy some of the best views of the Bay! (About a 15-25 minute uphill approach from parking area)
Always practice Leave No Trace ethics on your adventures and follow local regulations.
Have you done this adventure? Leave a review!
You'll love who you are when you are in Marin!
Marin County is just a little out there. As in one famous bridge away from San Francisco. And right next door to the vineyards and Napa and Sonoma. Closer than you could ever imagine to everything that's unique in this clever corner of California. Take a vacation from the typical vacation.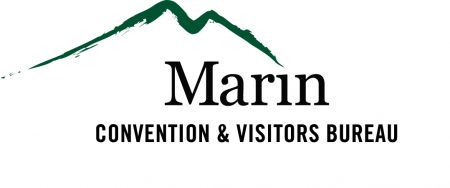 https://www.visitmarin.org/