Spot to spot no more than 3 hours a part. Lots of pulling off the road... of which there is one.
Iceland is a moody lass.
If you've never been you might think that there are certain times of the year to see certain vibes from this magical land where people get all the instagram likes and drink beer from a boot (or maybe that was a ill-informed misunderstanding that only I had). I was a supplemental help, a "camp ranger" if you will for a workshop hosted by Ben Sasso and Katch Silva. People flew in from all over the place and we spent 2 days in Reykjavik doing formal education in an airbnb, and then 2 days camping out and about. So I'm new to the Iceland game, but can confidently tell you some things to do, and not to do.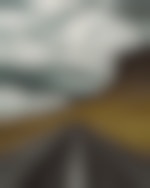 DO: go with a friend, or 5
Make a trip out of it, I mean come on, who doesn't want to go to Iceland at least once. Plus, from a photography point of view you'll have a chance to peek over the shoulder and see the angles someone else is experiencing it from. It's challenging if you want it to be, and also more entertaining days of driving, sunsets of hiking, and nights of camping.
DONT: go for less than 4 days.
You'll want to explore the capital, it's a lot more quaint and interesting than I had anticipated. I loved wandering the streets if for no other reason than just trying to pronounce the names. For me day 3 is the worst for jet lag but on this particular trip it hit me, hmmm, about an hour after my bus dropped me off at Hlemmur Square. I fell asleep at a coffee shop but it was Sunday, and Sunday feels like a ghost town there. After that you're going to hop on THE road that circles the entire Island. There is the golden circle, which is a smaller loop which I can't speak to, but I'd incur the wrath of the internet if I didn't mention it. You'll have a couple options here, but I suggest doing this: pick two locations, and one destination per day. Find a spot you want to end up at to set up, or hike into camp, and spend the other parts of the day visiting the vistas. 
DO: eat a hot dog
Go to Pylsuhúsið downtown. It's a hot dog stand, but trust me, also get remoulade sauce for it. I can't explain it, just do that.
DON'T: eat out every day
Unless you're Kanye, you wont be able to afford it.
Once you get to Skogafoss you can take the road that leads away from the massive and massively visited waterfall and park past the Skogar museum and follow the river.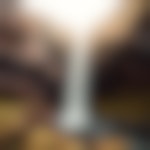 DON'T: try to do it all.
Soak up a few views fully rather than being rushed into or out of places because the Instagram likes that surely await you, trust me, you'll just end up disappointed. I get the temptation but believe me, even if you have a packed itinerary you'll end up tossing something out, some views cannot be rushed. No view is much more than 3 hours from the next one, so you can get a lot in each day.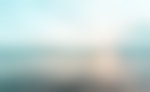 An example of a view that could not be rushed
I'll save more stories for later, and get more into some actual Iceland happenings, but this should help you set your watches properly. I'll attach a couple more pieces of eye candy in case all this gibberish talking was distracting.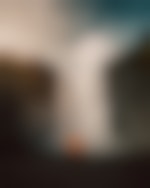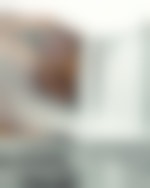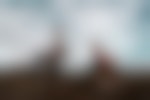 Published: October 20, 2016
Please respect the places you find on The Outbound.
Always practice Leave No Trace ethics on your adventures. Be aware of local regulations and don't damage these amazing places for the sake of a photograph.

Autumnal Plum & Ginger Breakfast Feast
/
Recently we escaped for a weekend to a little camp spot up in the Catskill Mountains. Little did we know, a storm was rolling in so the night was spent bundled up listening to rain on the tent roof.

5 Tips for Finding Beautiful Fall Foliage in Massachusetts
/
1. Foliage Maps There are a bunch of tools and foliage maps online that you can use to find the perfect place to visit.