Lessons Learned Traveling Iceland Solo
Taking the red-eye out of New York I had no idea what I was in for. This was my first solo adventure and I felt utterly alone.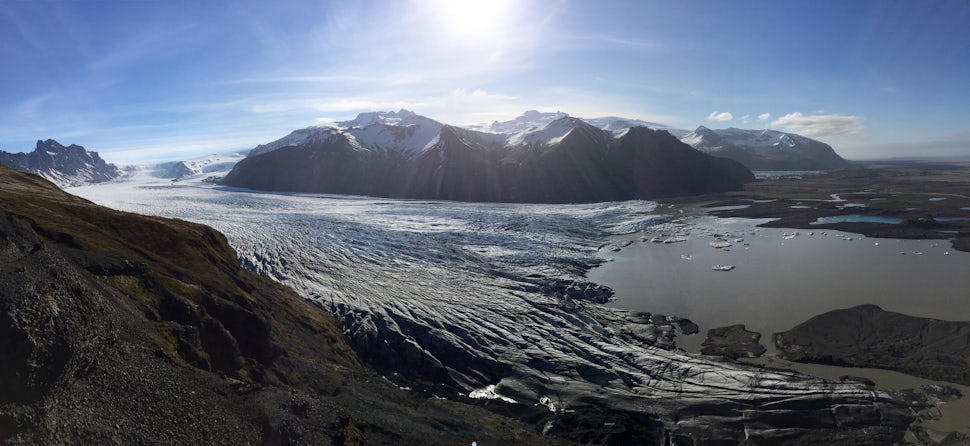 As I woke up to the early morning light and peeked out the window, the dense clouds allowed little visibility. What had I gotten myself into? Out of nowhere a blackish gray ground began to get closer and you could start to see the earth littered with boulders of magma. Could this be real? Was I in a cheesy horror movie where the Earth decides to alter its form mid-flight? Soon enough it was clear that this otherworldly scenery and feeling of astonishment was going to be the norm for the next few weeks while traveling around Iceland solo. Here are a few of the other things I realized along the way.
Hostels: Why Aren't They Everywhere In America?
Living in America my whole life, hostels were not something I was used to and I hadn't stayed in one up until this trip. Starting out skeptical, my mind was quickly changed. Fellow travelers are a great resource for tips and advice on where to go and what to see. At the hostel in Reykjavik, my first (and last) stop, new friends offered advice on my itinerary, which ended up changing frequently. Exploring the nightlife is also a lot more fun when you have like-minded people to hang out with.
Strangers Are Just Friends You Haven't Met Yet
Meeting people abroad, both fellow travelers and locals, is a great highlight that is sometimes overlooked. I found that the people in Iceland were incredibly nice and offered a helping hand when necessary. One night I was without a place to stay and booked a last minute guesthouse room. Upon arrival, I learned that the room was double booked. After they called the other hotels of the town (that also had no vacancy) they offered me a room in their home, "as long as you're okay with dogs." Sharing stories and enjoying a home-cooked meal around the family table is a memory I'll cherish forever.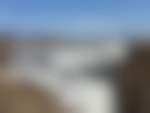 EVERYTHING is Photogenic
As soon as you land, you'll realize that this is no exaggeration. You will think many times "this can't be beat," but you'll drive a few miles down the road and your jaw will drop again. Always go a little farther than you think, there's something amazing around every corner. One of the first people I met on the trip told me "the best camera is the one you have." That advice was a needed boost as the only camera I had was my phone. With that being said, don't forget to put the camera down and take a moment to realize how beautiful this world can be.
Self-Awareness
When you are traveling alone you have to be really conscious of yourself. With so much to see it's easy to forget simple things like eating and sleeping. There were days when I would be getting ready to go to bed and realize that I hadn't eaten dinner. You also come to notice some of your strengths and weakness as an individual. Remember to keep your emotions in check, especially when things start to go wrong. Overreacting usually just makes it worse. There is also an opportunity to work on your weaknesses, I started off the trip shy and reserved but by the end I was eager to make new friends.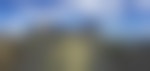 Adaptation
No matter how detailed your plans are, things will change. The more flexible you are, the less stressed you'll be. Things will go wrong but sometimes those moments create the best stories.
Transportation
I found that the best way to get around is by renting a car. This allows you to travel exactly where you want, when you want. Although it is pricey, in my opinion it was worth biting the bullet. A 4WD car is highly recommended as there are several unpaved roads and you wouldn't want to miss out on anything because of inadequate wheels! Other options include a tour bus, transit bus (which is essentially a tour bus due to the fact that almost every route is a scenic route), or a camper-van.
Safety
If you are traveling alone this is of utmost importance. Try to let someone know where you're headed and when you'll be back. There is a great website called safetravel.is where you can let someone know where you're headed and if you don't check in after, it will be known that something went wrong. While you are out adventuring it can be tempting to push your limits (in a bad way), but remember that if something goes awry, your trip could be cut short.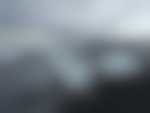 Respect
This should go without saying but always respect the flora, fauna, and locals! Being at such a high latitude, the plants are extremely vulnerable and take years or decades to grow back, if they ever recover. In my conversations with Icelanders, they said that tourists sometimes disregard the fact that this is a place many call home. The increased popularity of the country has led to people camping in undesignated areas. I was even told a story of some tourists that parked their camper-van in a school parking lot. Imagine bringing your kids to school and finding a bunch of strangers eating breakfast outside of the art room.
It Was Undoubtedly Worth It
As my first solo trip came to a close, I looked back at everything I had learned, seen, and experienced, knowing that a few simple weeks had enriched my life forever. If you've never traveled solo before, consider it for your next trip. It could change your life!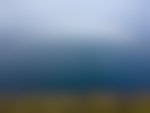 We want to acknowledge and thank the past, present, and future generations of all Native Nations and Indigenous Peoples whose ancestral lands we travel, explore, and play on. Always practice Leave No Trace ethics on your adventures and follow local regulations. Please explore responsibly!
Do you love the outdoors?
Yep, us too. That's why we send you the best local adventures, stories, and expert advice, right to your inbox.