Review: Crazy Creek HEX 2.0 Original Chair
I have sat in many a Crazy Creek chair around campfires and in backcountry sites, but I've never had one to call my own and put through its paces. Call me a convert as the Crazy Creek Hex 2.0 is an improvement upon a classic that's lighter, comfier, and more stylish.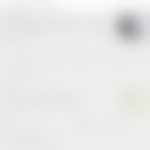 Performance
I was worried it would be a little hard to review such a cult classic like a Crazy Creek chair. Unlike most products I review, I've been using Crazy Creeks for about as long as I've been going outside. Thankfully, they've made it easy by redesigning the 34-year-old concept while still keeping to the Crazy Creek style.

I had the opportunity to test the Hex 2.0 on a backpacking trip, climbing days at the crag, and various short hiking outings. The overarching theme of this Crazy Creek is that it can go anywhere you go, and you probably won't even notice it's in your pack. It's small enough and lightweight enough that someone in my group always had room along the side of their pack or space on top.
I have many memories of Crazy Creek chairs of my past packing into backpacks in a flat style – because they never really wanted to stay rolled up and tended to take up a lot of room if you tried. The closure on the Hex 2.0 (more on this later) elegantly solves this problem and adds practically no weight to the chair. This has transformed the Crazy Creek of yesterday from an unruly mess of nylon to a sleek, condensed, lightweight package.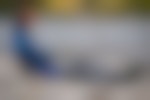 Additionally, I also had the opportunity to let ~10 different people try this chair side-by-side with a few others that were in camp. This allowed for the minute (but important!) differences and improvements to really become apparent.
Fit/Comfort
The majority of people that compared our various Crazy Creeks side-by-side thought that the Hex 2.0 was more comfortable than any older version (myself included). I think this largely has to do with the carbon fiber stays that they have placed along either side of your back and butt as you sit in the chair (if you look at the picture of the chair propped up with no one in it you can see sewn pouch in which the stays reside). These stays have the effect of keeping the chair taut and rigid as you sit in it – making for a much more comfortable experience.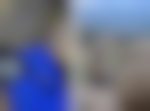 The stays also allow for a wider variety of sitting positions. With older Crazy Creeks, the tension of the straps is really the only thing providing structure to the chair, so one was forced to sit all the way back in the chair or risk it collapsing. The stays solve that problem entirely and make the chair much more comfortable.
Room for Improvement
One of the only cons of the Hex 2.0 was apparent for some larger folks that sat in the chair. I fit very well (5'10", 170 lb), but two of my friends (both taller and with bigger frames) commented that the straps dug into their sides when sitting down. While they didn't think this was a deal-breaker, it's worth considering testing the chair out in store before you buy if this is a concern.
Look/Style
The Hex 2.0 is sleek! It has all the normal elements that quickly identify it as a Crazy Creek, but the texture and color palette has been updated to look more modern. I personally don't weigh the look of the chair very heavily in my assessment, but the design definitely isn't bringing the Hex 2.0 down, that's for sure.
Features
In true crazy creek style, the Hex 2.0 isn't overly complicated – it's a chair. That being said, Crazy Creek has packed some thoughtful features into this new iteration:
Snap closure: for easy packing access, the smart closure really does the job of making the Hex as small as possible for storage and transportation
Carbon fiber stays: as previously mentioned, these guys do a great job of keeping the chair rigid and comfortable to sit in
Adjustable straps: Along the side of the chair, adjustable straps can be found that allow one to adjust the angle between the seat and the back. Bonus points for the fact that this can be done while sitting in the chair.
Carabiner loop: Along the top of the chair there is a small, beefy loop that one could use to attach the chair to a pack or raft. I didn't find this necessary or useful, but I'm sure the right person with the right need would really like this feature.
Built-in on-the-way-to-the-crag cooler?: I'm fairly certain this is not an intentional design perk, but two cans or bottles of your favorite beverage roll up perfectly inside of the chair and are held in place by the tightness of the closure strap. The closed-cell foam that keeps your butt comfortable doubles as insulation to keep said beverages cold as well.
Weight/Packability
First the weight. Crazy creek reports this to be 21.9 ounces, but I found it to actually be slightly lighter at 20.4 ounces. This is considerably lighter (~5 ounces) than the Crazy Creek Original Chair, which weighs in at 26 ounces.
The packability of the Hex 2.0 is also a major, major step up for Crazy Creek. The entire chair is designed to roll up from side to side and then buckle closed. Crazy Creek has included an intuitive snap-shut closure that allows for tightening and backpack/carry storage.
Durability/Construction
Crazy Creek is known for its durable construction, this chair is no exception. The outside is made of 210D ripstop nylon which means it will be very, very hard to put a hole in. Additionally, I used the Hex 2.0 after a rainstorm and did not end up with a wet butt. The inside is made from 70D ripstop which is a little softer and thus more comfortable.
Overall the entire chair feels bombproof. I had no doubts about tossing it in the back of the truck, getting it really, really dirty, or even soaking wet. I expect that this chair will be with me for decades to come.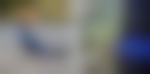 Friendliness to the Earth
I searched far and wide for an environmental impact statement from Crazy Creek and came up with nothing. We do know that Crazy Creek is independently owned and is a very small company (all things considered). They make a mostly nylon-based product, which isn't among the worst offenders in the outdoor industry, either.
The biggest thing I feel comfortable saying about the friendliness to the earth is Crazy Creek chairs are known for their durability and longevity. Outside of any manufacturing process, dying process, or materials collection, I think the most important thing is creating a product that will last, thus keeping it out of the landfill and not necessitating its own creation again. Many, many people I know have had their crazy creek longer than practically every other piece of their kit. I think that's a great thing for the planet.
The Final Word
The Hex 2.0 is a solid, lightweight update to the already fantastic Crazy Creek chair concept. If you're looking for a sleek, durable camp chair that will stick with you for years to come, look no further than the Crazy Creek Hex 2.0!

This review was originally posted on DirtbagDreams.com.
Are you an Outdoor Industry Professional? You may qualify for pro deals with Outdoor Prolink. Learn more here.
We want to acknowledge and thank the past, present, and future generations of all Native Nations and Indigenous Peoples whose ancestral lands we travel, explore, and play on. Always practice Leave No Trace ethics on your adventures and follow local regulations. Please explore responsibly!
Do you love the outdoors?
Yep, us too. That's why we send you the best local adventures, stories, and expert advice, right to your inbox.