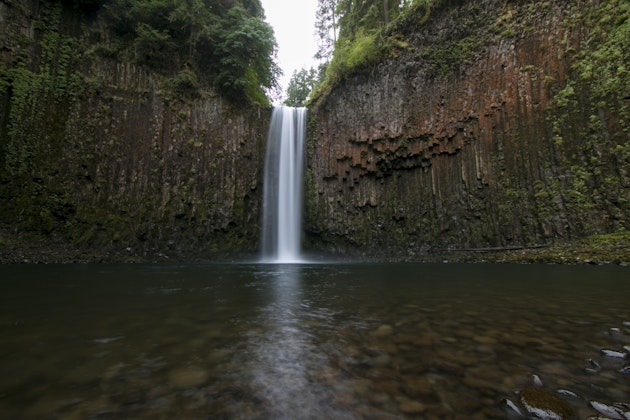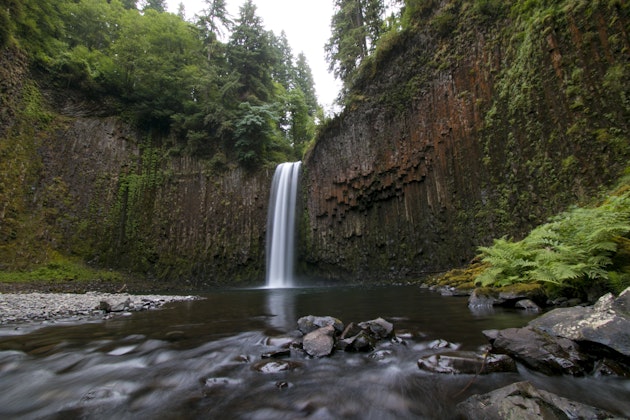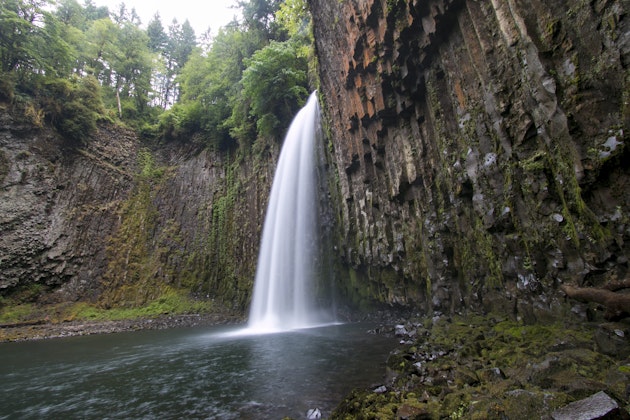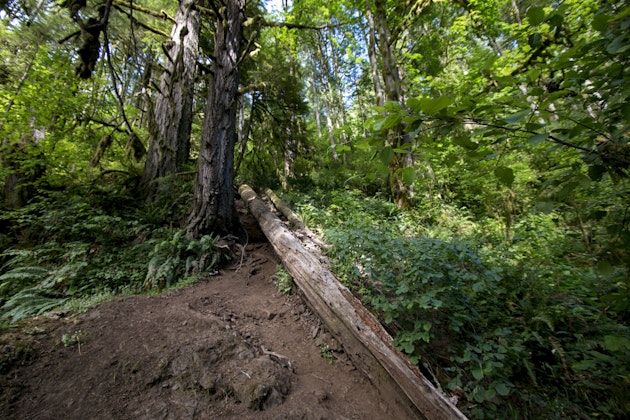 Added by Whitney Whitehouse
Take a short hike to one of Oregon's most scenic waterfalls (92 feet). It's helpful to drive to the trailhead in a 4x. 4 and necessary in the winter months.
This trail is unmarked and a little rough and rugged. The land is privately owned by Mount Angel Abbey, but they don't appear to have problems with courteous hikers. Walking out of the parking area back up the road in the direction you came from, you'll pass one dirt trail right at the ending of the parking area. Look about a little further down the road (~100 feet) and find the second trail – this is the one you want. After hiking down a steep part of the trail, you'll hit the creek. Head upstream along the creek to get to the falls. As you get close to the falls, you'll have to climb over logs and boulders.
This is also an amazing spot to capture photos during the winter. Make sure that if you choose to go here in the snowy months that you have a 4x4 vehicle to get you to the trailhead.
For directions on how to get to the parking area:Use a GPS to get you to the town of Scotts Mills, from there you'll want to turn south on Crooked Finger road. You'll go about 9.5 miles down that road, the pavement will end and you'll want to keep going. Once the dirt road starts you'll drive another 1.4 miles until you come to a dirt road on the right that is marked with some writing on a piece of wood on a tree - it reads CF 300. After you're on CF 300 drive straight at every junction until you get to a parking area about 2.5 miles downhill. The road is pretty rough and you'll think you're going the wrong way, but keep going :) you'll know you're at the end when you reach a locked gate.

More Adventures Nearby

Hike to Seldom Falls
Oregon / Seldom Falls
Every spring when mountain snow begins to thaw, the great meadow at Lake of the Woods fills with water.

Explore the Portland Japanese Garden
Oregon / Portland Japanese Garden
While the Portland Japanese Garden is a popular place for tourists, it's also a favorite for Portland residents as it's located right in Washington Park close to trails and across from the Rose Garde.