The jewel of California's Central Coast provides a veritable feast for the outdoor adventure enthusiast: from mountain biking to whale watching, trail running to staggering sunsets, Monterey County has it all *and* some of the best food and wine anywhere in the world.
When people first think of Monterey County, the first things that comes to mind are the Monterey Bay, the Aquarium and, of course, Pebble Beach. But those who know Monterey understand that it is home to a massive and ever-growing collection of public land and outdoor adventure assets: from Pinnacles National Park to Fort Ord Dunes to Garrapata State Park. 
They are places of sweeping vistas and solitude, where eyes go wide and hearts are filled with the jaw-dropping natural beauty of a place that has enchanted and inspired many to call it home. 

We were fortunate to be given the opportunity to explore these places over several days this January, when the mountains had turned bright green under the winter California rains and were washed each night in the golden glow of the incomparable sunsets over the Pacific. 

Here is where our journey to Monterey County took us.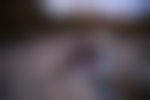 Our first stop took us to the rising star in Monterey's Wine Country, Wrath Wines in Soledad, CA. 
What makes Monterey's viticulture area unique is consistent movement inland of the marine layer, which when coupled with cooler sea breezes, stress the grapes to the point of making beautiful, complex wines. 
After tasting a few wines paired with a charcuterie board of local meats and cheeses, we wandered around the vineyards as the sun set.

Pro tip: One of the benefits of stopping here on your way into the area is you can pick up some of their canned wine – canned because Wrath loves the outdoors and understands the benefit and joy of a summit and/or post-run wine.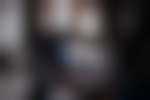 For dinner we thought carb-loading for the next day's activities was a good idea, so we went to Gusto Handcrafted Pasta & Pizza in Seaside. The pizzas are handcrafted and the ravioli are delightful and filling.
Further, the hospitality of the staff is authentically Italian: they would not let us leave until we were absolutely stuffed.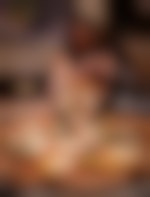 While mountains were ahead of us, our first morning in Monterey would find us out on the water searching for great beasts of the deep: whales. 
We took to the seas with Fast Raft Ocean Safaris to do some whale watching in the aquatic wonderland of the Monterey Bay National Marine Sanctuary. The owner of Fast Raft, Kate, specializes in an intimate educational experiencing on a unique, high-speed boat that only seats 6 people.
Not only did we see several whales, we also received lessons on the differences between the seals and sea lions we saw, watched baby otters play around in the water, and caught air over swells in one the coolest boats I have ever been on.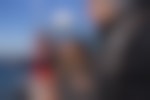 Fast Raft's home base is in Moss Landing (though they do operate out of Monterey a couple months of the year) which is home to the awesome Haute Enchilada, a fantastic lunch spot that specializes in sustainable seafood and local produce filling the menu. While you wait for the food, be sure to peruse the restaurant and its beautiful art gallery for even more local flavor.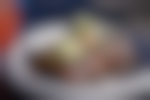 To work off that second order of chips and salsa, we explored the beaches along Moss Landing then Marina State Beach about halfway back down to Monterey. This unique and rugged section of coast is perfect for running, surfing (when conditions are right), wildlife viewing, or simply soaking in the sunset.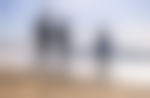 The Embassy Suites was a great place to stay for our adventurous trip. It's centrally located and minutes from downtown. You can easily get into the hustle and bustle of downtown, but you're removed from traffic, making it easy to get out and go on adventures around the area. Their breakfast is healthy and has something for everyone, the gym and pool are clean and bright, the WiFi is fast, and the rooms are modern, quiet, and spacious. 
After making a quick stop at the hotel to refresh, we headed to downtown Monterey to explore the famous Cannery Row.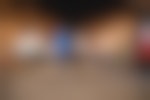 For dinner we visited the Big Fish Grill, well-known for its menu of fresh fish, wine list, and beautiful views of Monterey Bay. Often times you can see sea lions playing just off shore while kayakers pass by to explore the kelp forest.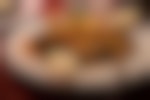 Day 3 - Hiking and Mountain Biking in Salinas, CA
After a fantastic couple of days on the coast, it was time to get into the valley and surrounding hills, which are near and dear to my heart. We set our sights on Salinas, CA to explore Toro Park and its 20+ miles of hiking trails.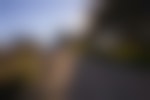 With Seattle as my home base, I am used to the evergreens and ferns of "The Emerald City," but I was floored at how California and Monterey had transformed into something resembling Ireland. Toro Park's trail system roams across vibrant and verdant green ridges and canyons with epic views of mountains and the sea. 
If I lived in Monterey, this is absolutely where I would come trail running every morning. That said, I am more into mountain biking. Just a few minutes down the road, Fort Ord National Monument offers ample trails, so we headed there next.
First we picked up some bikes from Workhorse Bicycles in downtown Monterey. The staff was friendly and helped give us trail beta. The national monument trail system is easy to navigate with endless options of loops and link-ups. If you are new to mountain biking, this is a great place to get a feel for the sport. There are many trails which are not super technical and you could always simply ride the gravel forest roads throughout the hills if you so choose.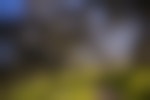 In Salinas, the Boardwalk Sub Shop is a perfect place to reward yourself with a big post-ride meal. The classic East Coast-style joint offers big sandwiches, thick milkshakes, fast service, and fun owners. The owners also have a second location in Monterey if you are craving a sub and your adventures take you out of Salinas.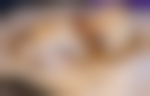 After returning our bikes, we continued south along the classic Highway 1, past the crowds at Point Lobos, and down to Garrapata State Beach. There are a couple parking areas along the road with trails weaving their way along the cliffs above the beach. Make your way down either a staircase or a creek drainage to get to the sandy beach where you can climb sea stacks or lay out a towel and relax.

Any time here would be stunning, but with it being on the Pacific Ocean, this locale really shines the brightest as the sun is disappearing.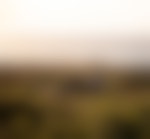 After scrambling back up to the car in twilight, we headed to the idyllic Carmel-by-the-Sea for dinner at the Rio Grill. The brisket empanadas and candied pork belly are fantastic, and the duck breast and risotto are revelations on a plate.
The owners of Rio Grill also have another well-known restaurant in downtown Monterey, which is where we headed next. Montrio Bistro was the perfect ending to an epic meal with fantastic desserts and drinks.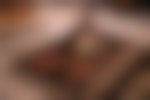 Day 4 - Morning surf at Marina State Beach and exploring the Fort Ord Dunes
No visit to the California coast is complete without a sunrise surf session at Marina State Beach. With decent swells, a consistent breach break, and an almost empty shoreline, it was a refreshing and peaceful way to start our day.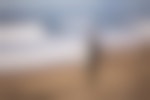 From there we explored the Fort Ord Dunes (yes, same Fort Ord, but where the old base meets the ocean) where you will find even more solitude amongst the larger dunes. This was a great spot to reflect on the trip since there was hardly anyone at this undiscovered gem and the mighty dunes and waves block out any signs of the world around you.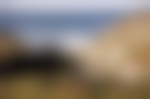 To cap off the trip, we popped in for some local beer at a great neighborhood pub we had heard about: English Ales Brewery.
Decades ago, the owner of a local bar missed the classic beers of his homeland and hired a local brewer to reproduce some original recipes that didn't require the pasteurization that hurt, in his words, "the flavor of the imports." If you are lucky enough to run into Peter at the bar, he will tell you all about how that idea got out of control and now he runs an entire brewery with dozens of esoteric styles.

We learned firsthand that while you may think you know a place odds, are you have only scratched the surface. 

I last visited ten years ago, and something tells me it will not be another ten years before I come back.

Published: February 16, 2019
Do you love the outdoors?
Yep, us too. That's why we send you the best local adventures, stories, and expert advice, right to your inbox.