Glaciers may be gone from Glacier National Park as early as 2020, while ice loss and warmer temperatures year-round have the potential to dramatically disrupt the park's unique ecosystem.
Put Glacier National Park at the top of your summer to-do list - the last remaining glaciers in this iconic American landscape may be gone before you get there if you wait much longer.
Of the original estimated 150 glaciers in the park in 1850, only 25 remain - and those are meager in size compared to what they were when the park opened in 1910. More worrisome, the remaining glaciers are expected to vanish completely as early as 2020. That's revised from the previous estimate of 2030, after scientists found that the glaciers are melting even faster than climate models could have predicted. Glacier National Park has warmed 2.4°F since 1900, 1.8 times the global average increase in temperature - that's roughly on par with the excessively fast warming seen in the Arctic in recent decades.
Given the imminent loss of ice from Glacier National Park, the park has become the poster child for climate change. And not just for the national park system - Glacier is one of most striking examples in the lower 48 of how climate change is affecting the United States, visibly and more rapidly than anyone is comfortable admitting. The point is spectacularly driven home by the US Geological Survey's repeat photography project, which has collected archival photos of the park's glaciers to create visual comparisons of formerly massive glaciers side-by-side with the current, often ice-free, basins they once inhabited. (National Geographic put together an amazing, if somewhat depressing, short video showcasing the project.)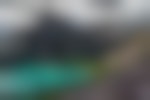 The Grinnell Glacier used to fill much of this valley, but is now confined to the upper headwall and may be gone altogether by 2020.

Unfortunately, the effects of climate change on Glacier National Park do not end with just glacier loss. The depth of the annual snowpack is decreasing as a result of warmer winters - the park now sees 30 fewer days with sub-zero temps compared to 1900 - and the snowpack disappears earlier in the summer as the number of days over 90°F has tripled.
In the big scheme of the park's ecosystem, the snowpack is far more critical than the glaciers themselves. The park's alpine meadows, which are adapted to being covered with snow for most of the year, are slowly being replaced with forest as the tree line moves to higher elevations in response to the loss of perennial snowpack. This means the loss of critical habitat to iconic species that depend on alpine meadows for survival - bighorn sheep, mountain goats, and grizzly bears (which depend on the alpine huckleberry crop) among them. Lynx and wolverines are particularly threatened: Glacier National Park is home to the largest populations of these animals in the lower 48, and these predators depend on building dens in the spring snowpack to rear their young.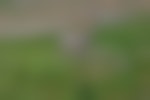 Bighorn sheep are threatened by evergreen trees encroaching on alpine meadows as the growing season increases at high elevations.

Diminished annual snowpack also spells disaster for coldwater fish species such as bull trout. With less snow to feed them, streams could run low and warm by late summer - conditions that together with competition from invasive fish species better adapted to warming waters are predicted to wipe out as much as 90% of the bull trout population in Glacier National Park. In terms of recreation, this would virtually eliminate fishing in the park.
Perhaps worst of all, the loss of snowpack is already combining with increasingly warm summer temperatures to increase wildfire frequency and intensity in Glacier National Park and the surrounding forests.  The 2015 Thompson Fire burned more than 17,000 acres and closed the Going-to-the-Sun Road - the main passageway for visitors through the park - for over two weeks during the park's peak season.  With the average fire season across the western US nowtwo months longer than the historic average, events like the Thompson Fire are likely to become more common within Glacier National Park going forward.  These larger, more frequent burns will dramatically impact our ability to enjoy and preserve the changing landscape.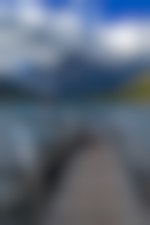 With snowpack melting earlier in the summer, lakes and streams are likely to heat up enough by summer's end to threaten coldwater fish species.

While most of the news about Glacier National Park is grim - the amount of temperature increase the park has seen has already committed it to many of these alterations to the landscape and ecosystem - there are actions to take. Most important, go see the park in all its glory! Take as many pictures as you can and come back with stories to tell about why it is worth doing what we can to limit climate change and protect these iconic places.  Read up on the changes the National Park Service is making to adapt the national parks to climate change, and spread the message to others. You can also help support preservation and education in the park through the Glacier National Park Conservancy, and support action on climate change more broadly by getting involved with 350.org. Finally, incorporate sustainability into your own life - mitigating climate change starts with limiting your own greenhouse gas emissions by as much as possible.
Published: March 15, 2017

Explorer
Michael GrawExplorer
I'm a landscape and adventure photographer based out of Corvallis, Oregon. Backpacker, triathlete, and skiier - always with a camera in hand. Look for me in the mountains or online @WanderingSolePhotography.
Follow
Please respect the places you find on The Outbound.
Always practice Leave No Trace ethics on your adventures. Be aware of local regulations and don't damage these amazing places for the sake of a photograph.
Our Hike to Angels Landing: Dangerous? Maybe. Amazing? Definitely.
Angels Landing, Utah
Three weeks before my sister turned 24 she texted me to ask if I wanted to go on a trip for her birthday. She wasn't sure where she wanted to go but she knew she wanted to be outdoors.
Southern California's Off-Season Gems: Mojave, Death Valley, Alabama Hills, and Joshua Tree
Joshua Tree National Park, California
It all started with a simple Google search. My buddy, Cameron, and I were procrastinating studying for our law school finals when we started daydreaming about a getaway.